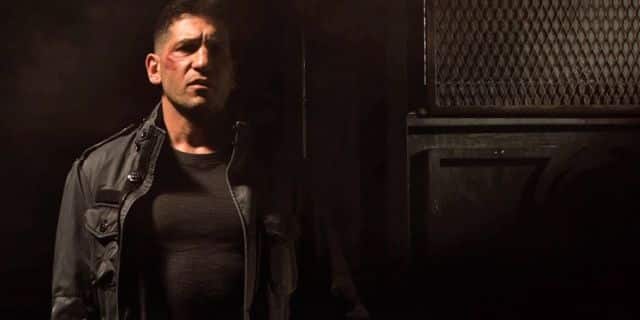 The set photos from 'The Punisher' just keep on coming (God bless the Internet!), and a couple more have now landed, courtesy of Getty Images, which finally reveal British actress Amber Rose in character as CIA Agent Dinah Madani.
Rose can be seen in the snaps alongside actor Michael Nathanson (Wolf of Wall Street, The Knick), who appears to be playing a fellow agent, and the two characters are moodily sharing a coffee in and around some police land cruisers.
The description of Agent Madani in the production notes make her sound suspiciously like an updated version of Agent Kathryn O'Brien from Punisher MAX comic, 'In The Beginning'.
Check out the photos below:
This would of course be a sensible place for be series to start, and may indicate that Nathanson is playing an incarnation of O'Brien's partner Bill Roth, with the two agents acting as handlers for Frank's old associate Micro.
The storyline saw an uneasy alliance between the CIA and the local Mafia, which Castle cuts a brutal swathe through. And whilst this ends between an conflicted romance between him and O'Brien, it sees Roth losing his testicles during an run-in with infamous gangster Nicky Cavella.
More updates as they come.