News
Jensen Ackles and Jeffrey Dean Morgan Have SUPERNATURAL Exchange on Twitter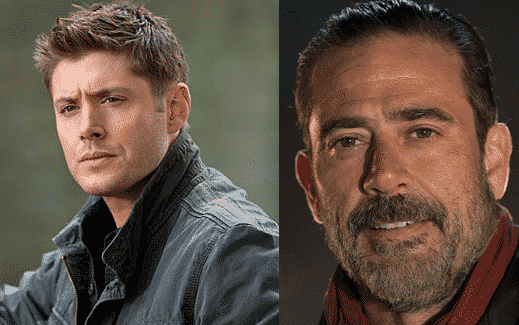 Almost a week has past since Jeffrey Dean Morgan decided to introduce not one but two The Walking Dead stars to his bat Lucille.
However, most fans of Supernatural remember him as the father of Sam and Dean Winchester from Supernatural. There he played a character with good intentions and a good heart; the complete antithesis of Negan, his character from The Walking Dead.
This quickly resulted in dozens of crossover memes between the two shows, but star Jensen Ackles from Supernatural decided to add fuel to the fire with his own Instagram posts featuring a barbed-wire-covered bat.
And, adding to the fun, Jeffrey Dean Morgan decided to respond with some references to Supernatural's second season which premiered almost ten years ago.
Hey @JDMorgan I found this in the trunk…can I try it out?. Don't miss tonight's episode. It's a knockout! #Supernatural #walkingdead pic.twitter.com/N0VooufX5u

— Jensen Ackles (@JensenAckles) October 27, 2016
J. You weren't supposed to find that. Gonna need her back son. I mean… I already gave you my car. And? I don't know? Sorta, died for you.

— Jeffrey Dean Morgan (@JDMorgan) October 27, 2016
https://twitter.com/JensenAckles/status/791766674814869504
What do you think, are you getting tired of the crossover memes? Or do you love seeing them? Let us know in the comments below!