Kevin Sorbo can be seen mostly doing Christian films nowadays but is most remembered for his role as Herclues in the 90's television series. Hercules: The Legendary Journeys ran from 1995 – 1999 and featured six seasons. The show had two spin-offs, Xena: Warrior Princess and Young Hercules, and has a pretty decent sized following.
It even got a video game that was released on Nintendo 64 and Game Boy Color in 2000.
During a panel on Saturday at Wizard World Pittsburgh, we were able to get Sorbo's thoughts on that role, and he opened up about how he wanted a big budget movie featuring Herclues and Lucy Lawless's Xena:
"I look back on Herclues and Xena and both of the shows were extremely well done. Herclues actually passed Baywatch as the most watched show in the world by our third season. Whenever Lucy and I talk, I always say I never understood why they didn't do a Herclues Xena picture. A big budget movie. All I can think of is, by 2001, Barry Diller became President of Universal Studios and what happens a lot of times when you get a new regime in there, it's like when you get a new president. They get rid of everyone and they hire their own cabinet so to speak, and that's what happened. It's the only thing I can think of. It's weird that they wouldn't do it. I always tell people it's show business and not show show. It's weird that they didn't look at the business they could have made on it. They really could have taken advantage of it."
While this will most likely never happen, it's obviously still a very interesting thing to think about for fans of that series.
An interesting bit of trivia: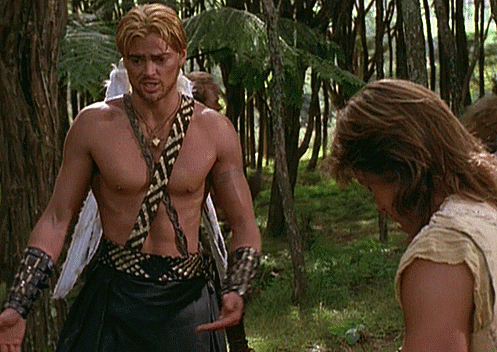 Who remembers Karl Urban playing Cupid?
Would you have liked to see a big budget Hercules and Xena film? Sound off below!