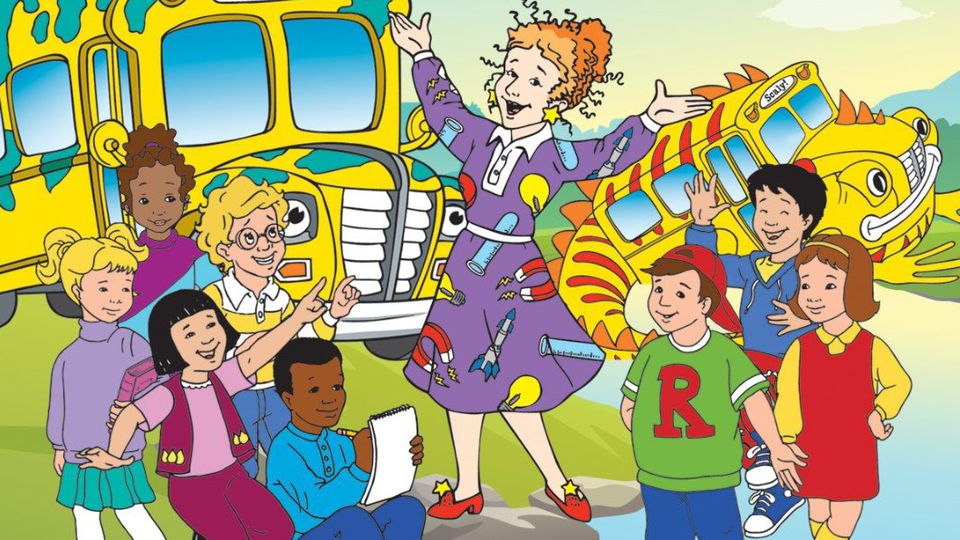 90s kids are certainly going to have a field day with this new update. Or rather, a field trip. The Magic School Bus has received furthered updates on its new revival series on Netflix.
Originally based on the book series of the same name by Bruce Degen and Joanna Cole, The Magic School Bus television series ran from 1994 – 1997 on PBS following the adventures of Ms. Frizzle's class boarding the iconic bus adventuring into the realms of science, light-hearted humor and the wonders of knowledge. The show's mix of fun and education grew it to be a cult following for nostalgic kids of the 90s as well as Emmy award nominations and becoming one of the highest-rated kid's shows on the program.
The reboot is expected to feature a more modernized feel to connect to the current generation. High-tech bus, STEM education, but one thing's for sure is Frizzle's spirit certainly isn't changing.
Many of the original voices of the main cast will be returning, and what will also be following the same pattern are the planned celebrity cameos. The previous series was no stranger to reaching known talent such as Eartha Kitt, Malcolm McDowell,  and Tom Cruise, and it seems there are quite a few thought out for this one according to producer Su Stone (who also happened to voice Ralphie in the original run of the show).
"There are tons of cameos planned. I know that there are big stars who want to be involved in this, and there's a whole generation of people who grew up on this series that want to be a part of it now that it's back."
The cameos have yet to be announced, however. In fact, there is a great deal of secrecy behind this reboot. Originally announced in 2014 for a 2016 release date, it's been developed in the shadows with little news surrounding it or even any promotional material aside from talks. Now that we have a concrete update and a planned release of 26 episodes for its Fall 2017 release, things may be starting to take shape again and bring a new generation of Magic School Bus fans and reuniting the old.
Seat belts, everyone.
Source: TMZ