Welcome to Fright Night, for real…
It looks like "the Fright Night copyrights come back to papa" as the original film's writer/director Tom Holland said during a Twitter frenzy. It's been 33 years since Holland had to sell the rights to the original film in 1984 to get it made, and thanks to the way U.S. Copyright laws work, the rights will revert back to Holland in 2019.
And now it looks like he has big plans for the franchise. He revealed that he's "almost finished with Fright Night 3 the novel", and iterated that "many things grow from there".
As for the plot, Holland assured that Charley and Amy will be back, before adding "Not sure who lives next door now, but I bet he has fangs…"
He also expressed his hopes to get a new film made. I don't know about you guys, but that sounds like the perfect cure for a horror genre that currently consists of dried up ghosts and spooks.
You can see some tentative artwork for his novel below, titled "Fright Night: Resurrection".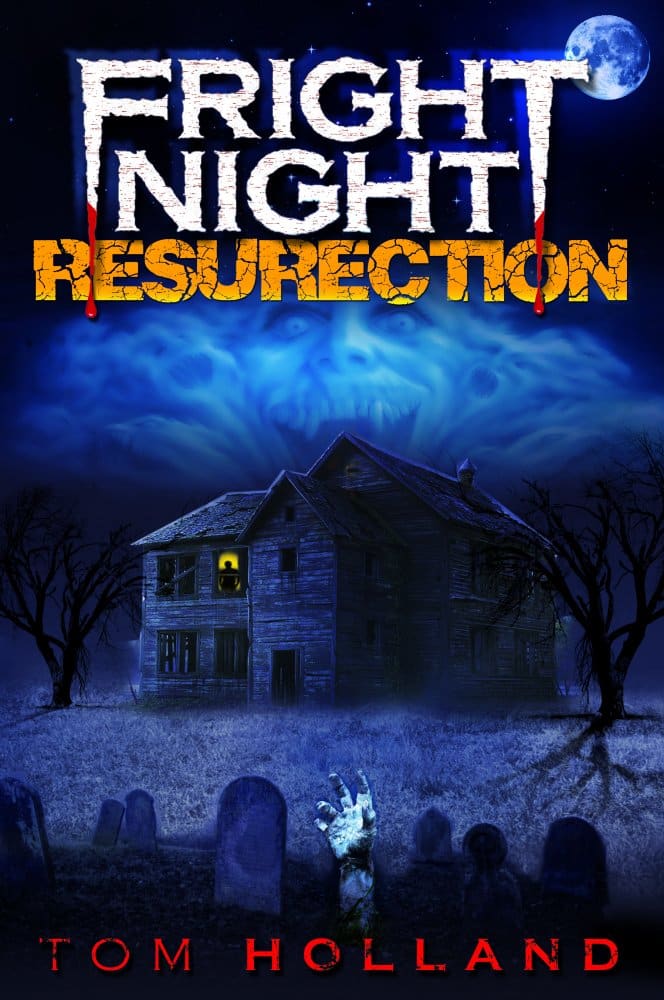 The original Fright Night synopsis:
Teenage Charley Brewster (William Ragsdale) is a horror-film junkie, so it's no surprise that, when a reclusive new neighbor named Jerry Dandridge (Chris Sarandon) moves next-door, Brewster becomes convinced he is a vampire. It's also no surprise when nobody believes him. However, after strange events begin to occur, Charlie has no choice but to turn to the only person who could possibly help: washed-up television vampire killer Peter Vincent (Roddy McDowall).
What do you think, are you ready to see a whole new era for the Fright Night franchise? Let us know in the comments below!
Source: Bloody-Disgusting