Well, well, well, this could be interesting! With Deadpool being a smash hit last year with not just the fans and critics but also with the general movie-going public, interest in a sequel has been sky high ever since.
One thing about the sequel that we all know is that Cable has already being confirmed to be making an appearance and ever since that nugget of information has been revealed, speculation has run wild as to who'll be playing the one eyed, time travelling mercenary. Names like Ron Perlman, Stephen Lang and even Dolph Lundgren have been tossed round however it now seems as if we can include one more name to that list. Pierce Brosnan.
Yesterday saw a couple of photographs posted on social media by both Ryan Reynolds and Hugh Jackman which showed the pair with legendary 007 actor, Pierce Brosnan. One photograph depicted the trio in three wise monkeys pose. As to what this all means is anyone's guess however many have interpreted this as a potential casting announcement for the new Deadpool movie although this is just sheer speculation.
In what would be a great move for the former James Bond star, fans have already started to get excited by the idea of the Irish actor taking the reigns of Deadpool's right hand man. Over the past year an almost limitless amount of speculation has been cast over various roles in comic book movies and there's one man who always comes up with some stunning pieces of concept art. BossLogic. Well, he's at it again and as you can see, Brosnan more than looks the part: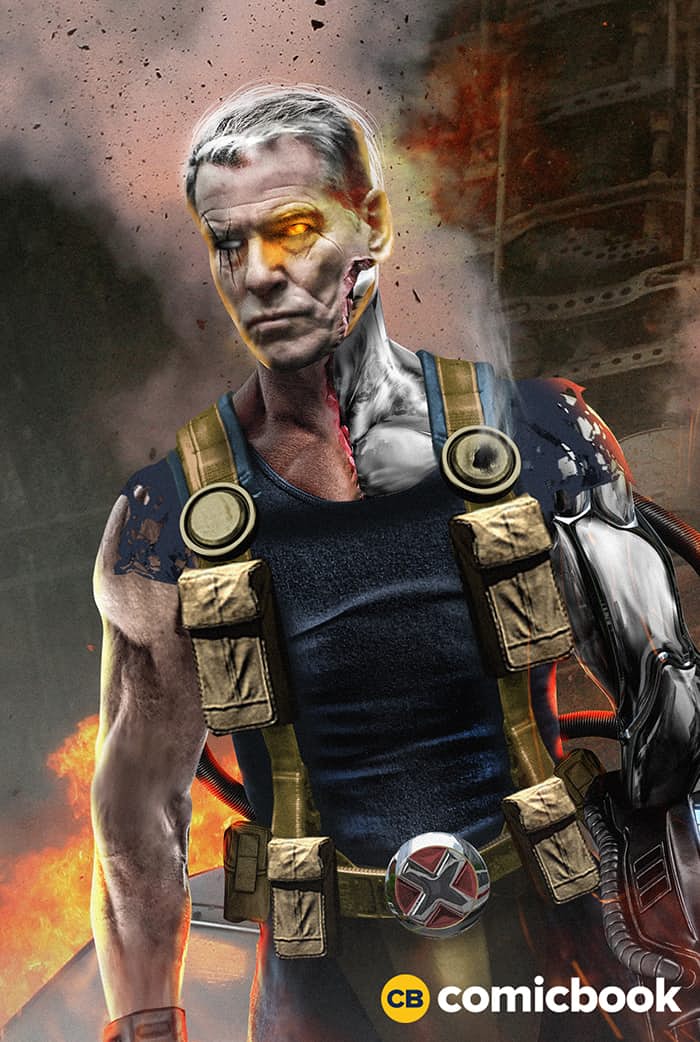 It's an interesting casting decision if he does end up nabbing the role however Brosnan has more than enough acting chops to deliver a unique take on the character.
Would you be happy with Pierce Brosnan being Cable? If not, who would you like to see in the role? Sound off down below!