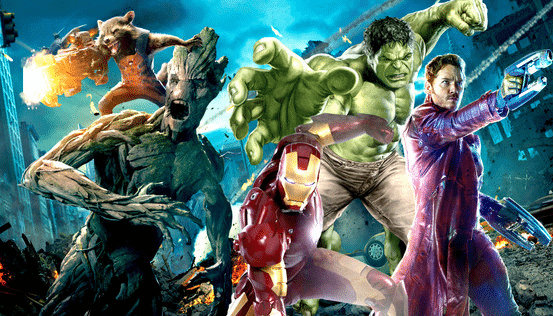 Guardians of the Galaxy Vol. 2 director James Gunn is pretty adamant about Marvel fans sticking around ALL the way until the end of the credits for his movie's post-credits scene.
A fan had asked him the details on that:
"Mid and post credit scenes for GOTG Vol.2 or is that a nice big secret for us to find out? Either way I'm pumped!"
Here's how James responded:
All I'll say is, unless you have to rush out because your mother is dying, stay through the entire end credits. https://t.co/c58nzDeCnp

— James Gunn (@JamesGunn) March 11, 2017
Since his first flick's post-credit scene had no purpose but to amuse the audience with a Howard the Duck appearance that had no connection to the MCU. It sounds like it was done in jest at the time, but James Gunn said you never know that after 4 years that the failed film character could possibly have something going on, but not likely, according to an interview via Slash Film.
That said, considering how emphatic James Gunn was about his tweet, could the Guardians of the Galaxy Vol. 2 post-credit scene have real meaning to it? Another Thanos tease perhaps?
There had been some concept art of Thanos handling an Infinity Stone in a Marvel Studios featurette introducing more of what's to come in this epic sequel.
Perhaps that could be the concept art to that post-credits scene?
If you want to find out for sure, make sure to sit through the full credits for the post-credits in Guardians of the Galaxy Vol. 2 May 5, 2017.
Set to the backdrop of 'Awesome Mixtape #2,' Marvel's Guardians of the Galaxy Vol. 2 continues the team's adventures as they traverse the outer reaches of the cosmos. The Guardians must fight to keep their newfound family together as they unravel the mysteries of Peter Quill's true parentage. Old foes become new allies and fan-favorite characters from the classic comics will come to our heroes' aid as the Marvel cinematic universe continues to expand.
Source: Twitter