If you have read any of the countless negative reviews for Marvel's latest series, Iron Fist, you'll see that the show is no stranger to criticism. But one of the biggest issues is that you never see the titular character sporting his comic costume, however that's not to say the show doesn't reference it, something which we can see from a recently released behind-the-scenes photo. Read on to check it out.
The photo was uploaded to stunt coordinator,  Johnny Yang's Instagram account (and later deleted) and features a look at an earlier incarnation of the Iron Fist and a handful of Chinese soldiers who had the misfortune of running into the guardian of K'un-Lun.
As you can see it takes a great deal of inspiration from his comic book counterpart.
Check it out below: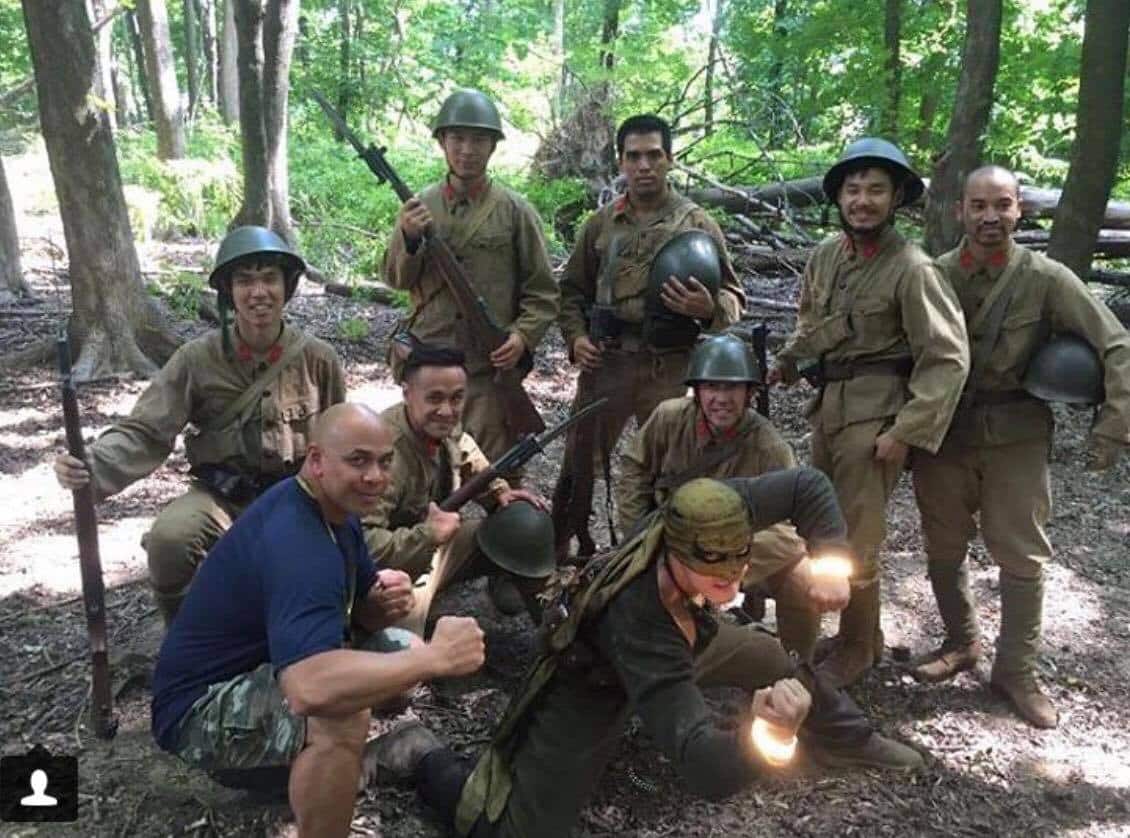 The scene itself is featured in the back end of the series, when Finn Jones' titular hero was shown a piece of black-and-white footage of one of his predecessors in an attempt to show him what he could be. It's not revealed who this iteration of the character is, or who is playing him under the mask, but there have been several others in the comics who gave held the title.
It is disappointing that we never got to see Jones donning the costume, but hopefully the actor will be given the chance when we catch up with him again in The Defenders when it hits Netflix later in the year. In the meantime you can stream Iron Fist now.
Returning to New York City after being missing for years, Daniel Rand fights against the criminal element corrupting New York City with his incredible kung-fu mastery and ability to summon the awesome power of the fiery Iron Fist.
What do you think? Do you think this costume would work? Do you think we'll be seeing it in The Defenders? Let us know below!
Source: Johnny Yang Instagram