Out of all the Avengers stars, the one whose career hasn't quite taken off is Chris Evans. Despite starring as Captain America, Evans has stayed away from blockbusters, opting for more independent, character-driven cinema. This decision has had some mixed results, as for every great film like Snowpiercer there is a mediocre product like Before We Go. 
Evans continues his run of indies with Gifted, which also has Amazing Spider-Man director Marc Webb returning to his indie roots. The film follows Frank Adler, whose child Mary has begun to show genius-like talent as a mathematician. Soon comes along her grandmother Evelyn, as a custody battle ensues to decide Mary's future.
Gifted may not be a game-changer as far as dramas go, but its a thoughtful and heartfelt film that features some impressive authenticity.
Bringing this material to life is the cast, who deliver in spades. Chris Evans continues to show himself as an incredibly naturalistic actor, as he's effortless charming in every role he touches. Thankfully, Evans is also able to handle the film's more dramatic touches with skill as well.
Child actors can often times kill a movie, but Mckenna Grace is solid in her role as young Mary, delivering a performance beyond her years. Supporting players like Jenny Slate, Octavia Spencer, and Lindsay Duncan are also quite good here. It's their efforts that garner some effective emotional responses.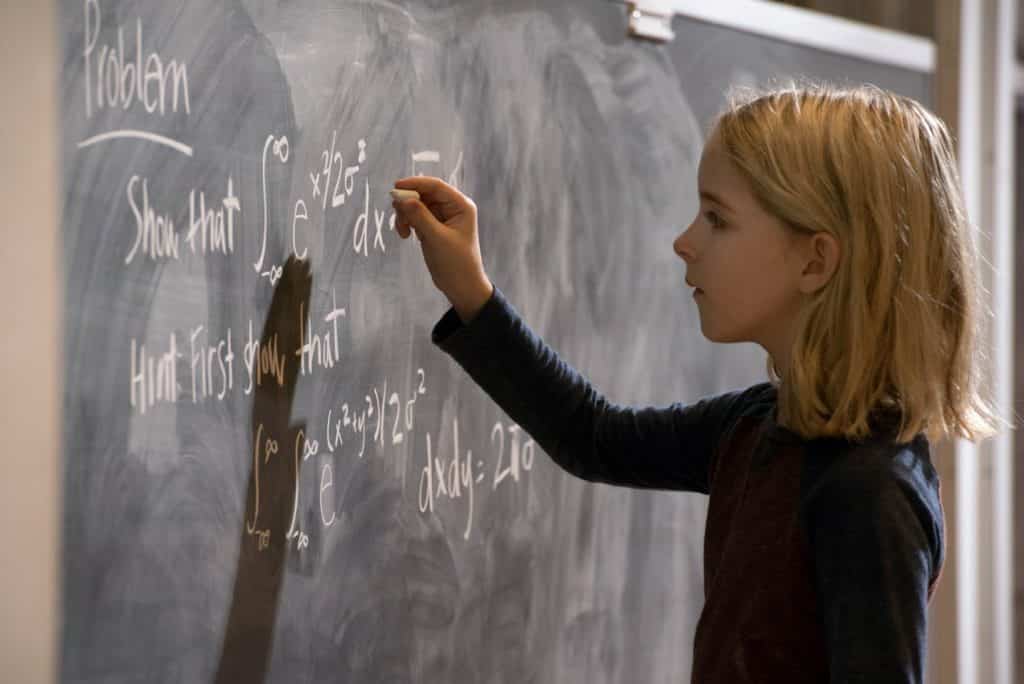 Gifted does the impressive feat of making a movie about a child doing mathematics fairly compelling. Webb's assured direction keeps the film moving at a good clip, as well as showing off some wonderful imagery. Thankfully, the film never plays too much to its audience, opting for smaller moments that have more impact.
The biggest surprise here is just how much emotional nuance the film displays. Tom Flynn's screenplay is a thoughtful examination of a complicated family dynamic, showing equal parts compassion and intelligence as far as approaching these characters. This heightens the drama even more, as the audience can see both sides of the conflict and their perspectives. Flynn also deserves credit for crafting a few clever plot twists along the way.
With that being said, Gifted is far from being the most original film in the world. Even though the film has some nice twists, the audience has a good feel of where its going from the start which lessens the impact of its finale. Flynn's script also leaves some of the film's relationships remaining underdeveloped.
While the film is fairly restrained, it can't help but have some heart-tugging moment that feel a bit forced. These moments, which also feature an oblivious use of score, don't do the rest of the film justice.
Gifted may stumble at times, but its an incredibly earnest drama that features plenty of authentic and heartfelt moments.
Grade: B