Going into this film, I'll admit. I didn't have very high expectations. That's the only way to watch a movie like this, isn't it? I mean, it's not like any of the previous 'Fast' installments are made to win Oscars. They're built for a certain audience, and that certain audience really loves them, as they've been Box Office monsters ever since their creation.
The film begins with Dom Toretto (played by Vin Diesel) getting himself into a sort of predictable situation, but that was sort of expected once the movie starts.
I'd also just like to take a moment to point out that for all of the hate Vin Diesel receives for being a terrible actor, the guy can actually act. He may only work on 3 franchises at the moment, but he can act. Just watch Find Me Guilty, Saving Private Ryan or Boiler Room.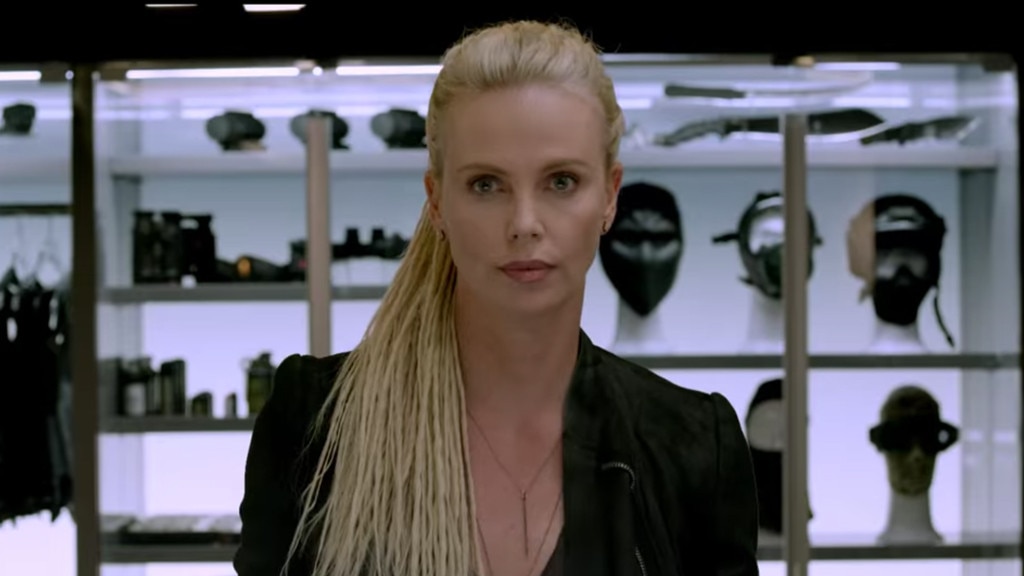 There's a pretty unpredictable twist in the film, that makes for a more interesting movie. Charlize Theron is good as a villain, though her performance reminded me quite a bit of Leana Headey's MaMa in the 2012 movie Dredd. Maybe that's because I'm a big Dredd fan? Who knows? Her look was also strikingly similar to Angelina Jolie's in 2000's Gone In Sixty Seconds, but maybe I'm looking into that too much? Probably. Theron does a good job of turning an otherwise generic villain into something more interesting.
I've not seen all of the 'Fast' films, but there are some pretty dark moments and subject matter that you probably wouldn't expect in a movie like this. It works, though.
Dwayne 'The Rock' Johnson and Jason Statham seem to have good chemistry in the movie, and it was also even rumored that the two could potentially have a spin-off later down the road.
The film is directed by F. Gary Gray who directed The Italian Job, so he's experienced in this kind of thing. The movie also brings back veteran writer Chris Morgan – and while the film does have some (purposely?) cringe-worthy moments, there are definitely a few clever and unpredictable moments sprinkled throughout.
Overall, if you're a fan of the series, you're going to love it. If you aren't a fan of the series but you're looking for a good popcorn movie to check out, I don't think you'll be disappointed. The movie is what it is – and what you'd probably expect if you bought a ticket for it.
Grade: B-