Review: How to Be a Latin Lover
One of comedies breakout stars over the past few years is Eugenio Derbez. After having a successful career in Mexican films, Derbez has since crossed over to American audiences, with his film Instructions Not Included being a surprise success.
Derbez is know back with How to Be a Latin Lover. The film follows Maximo, a gigolo who has lived a life of containment when marrying a rich old lady. When she breaks up with him however, he is forced to move in with his estranged sister, forcing him to try and become a better man.
How to Be a Latin Lover is fairly hit-or-miss, and certainly won't be mistaken as a masterclass in filmmaking. Thankfully though, the film packs enough laughs and heart to entertain.
Carrying much of the film on his shoulders id Derbez, who continues to prove himself as a charismatic leading man. As Maximo, Derbez is playing a character who makes a lot of bad decisions, but is still able to work his charm and make the character good-hearted. There is a lot to admire about just how shamelessly Derbez can throw himself into any comedic situation, with his noticeable effort being infectious. Salama Hayek is charming as ever as Maximo's sister Sara, having an effortless charm and chemistry with Derbez. Even newcomer Raphael Alejandro is able to shine as Sara's son Hugo.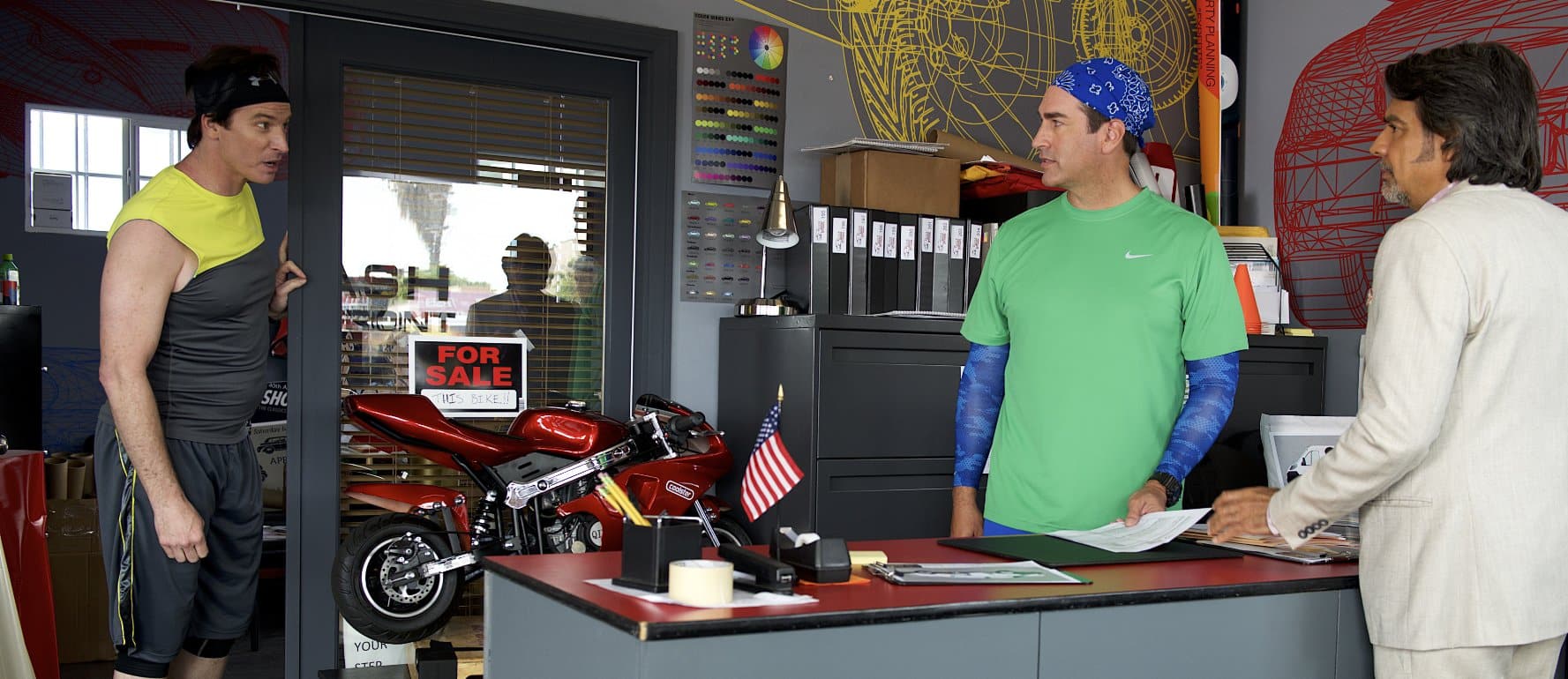 Also strong is the film's supporting cast, which features a bevy of talented comedic actors. Kristen Bell, Rob Lowe, and Michael Cera all have their moments of humor, adding their unique comedic touches to this material. It's the cast who are able to make a lot of this humor work, with everyone giving a very committed effort onscreen.
This film throughout has a great earnest energy that makes up for the film's flaws. There is a lot of heart to this oddball cast of characters, so much so that I didn't mind when the film gets sentimental. The family dynamic between Derbez, Hayek, and Alejandro is genuine and sweet, ultimately being the heart of the film.
Like a lot of comedies however, the film is very scattershot. I appreciate just how many different comedic styles this film embraces, whether its slapstick or more raunchy-based humor. However, some of the humor does not work, with some jokes in particular feeling juvenile in comparison to the rest of the humor.
In general, the movie is very rough around the edges. At around 115 minutes, the film has a few dragging points, with there being a good ten minutes or so that could have been edited out. First-time director Ken Marino does a ok job, but his efforts for the most part feel more suited for television. I also wasn't a huge fan of the ending, which cheaply wraps up its characters problems in a neat bow, which just feels forced.
Thanks to a great cast and warm heart, How to Be a Latin Lover is able to stand out as one of the year's better comedies so far. I'm excited to see where Eugino Derbez's career is heading, as he is an immensely talented comedic actor.
Grade: B-