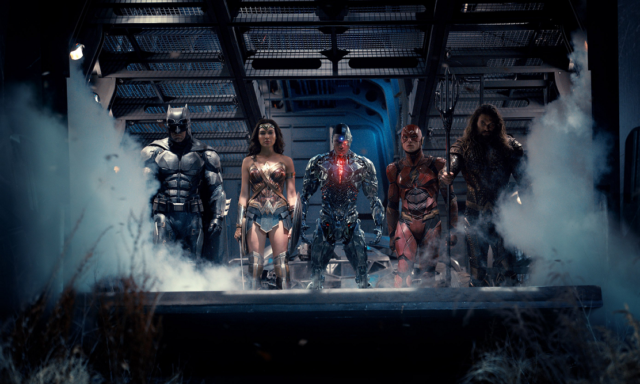 Yesterday, it was reported by Splash Report that Justice League was undergoing major re-shoots and that the film had been 'essentially remade twice'.
Per THAT report:
Speaking on a condition of anonymity, [our source] said that in the 17 months between the start of principal photography and the final cut arriving in theaters in November that the film will have essentially been "remade…twice. There are more reshoots COMING SOON. There have been a bunch but they're going to do MORE.
Well, a new report from The Wrap disputes those claims:
"There has been no additional photography to date on 'Justice League,' we have planned and will shoot additional pickups early summer," says one studio insider. Additional photography has always been planned like most pictures in general but certainly for a tentpole of 'Justice League's' size and scope."
So those who were worried that Warner Bros. may be interfering with the film can breathe a sigh of relief.
Fueled by his restored faith in humanity and inspired by Superman's selfless act, Bruce Wayne enlists the help of his newfound ally, Diana Prince, to face an even greater enemy. Together, Batman and Wonder Woman work quickly to find and recruit a team of metahumans to stand against this newly awakened threat. But despite the formation of this unprecedented league of heroes—Batman, Wonder Woman, Aquaman, Cyborg and The Flash—it may already be too late to save the planet from an assault of catastrophic proportions.
Directed by Zack Snyder, Justice League stars Henry Cavill as Clark Kent/Superman, Ben Affleck as Bruce Wayne/Batman, Amy Adams as Lois Lane, Gal Gadot as Diana Prince/Wonder Woman, Jason Momoa as Arthur Curry/Aquaman, Ezra Miller as  Barry Allen/The Flash, Ray Fisher as Victor Stone/Cyborg, Willem Dafoe as Nuidis Vulko, Jesse Eisenberg as Lex Luthor, Amber Heard as Mera, Jeremy Irons as Alfred Pennyworth, Diane Lane as Martha Kent, Connie Nielson as Queen Hippolyta and J.K. Simmons as Commissioner James Gordon.
Justice League hits theaters on Friday, November 17.
Source: The Wrap