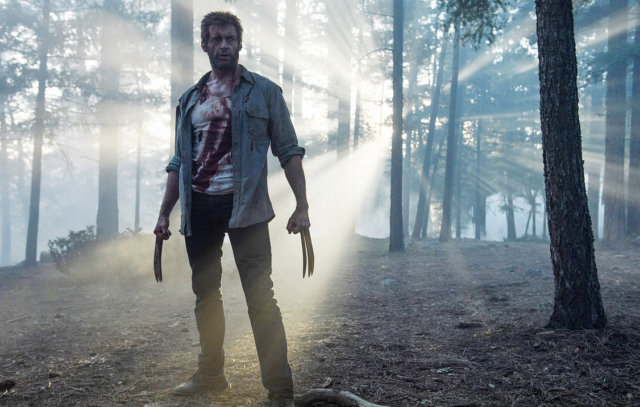 Earlier this year, Hugh Jackman, known for portraying Wolverine in the X-Men franchise finally hung up his claws for the last time in Logan. Those of you who saw the film, will remember that (Spoiler Alert!) the finale saw Logan lose his life in combat against a cloned version of himself. Whilst this seemed like a fairly poetic ending to the character, a recent comment by Jackman himself explains that it nearly had a very different ending. Read on to find out more.
Jackman made the comment as part of a live Q&A that he took part in with Director, James Mangold and Producer, Hutch Parker that was streamed to those in attendance of the special Black & White edition of Logan which was screened at various locations last night.
When asked about the decision to kill off the fan favorite character, Jackman admitted that while he was okay with the ending they went with, he also admits that he was hoping for an ending closer to Clint Eastwood's Unforgiven.
He explained:
'[Unforgiven] is more devastating for me. The fact that he just rides out of town, unforgiven and somehow damned in his heroism.'
Whilst this option would have complimented the western feel the film was going for as well as leaving the door open for the characters return somewhere down the road, killing off the character definitely gave him a sense of closure. It also helps that the scene was one of the most moving found in any comic book movie.
Despite not having the ending he was hoping for Jackman did reveal that he is satisfied with the way the character went out. He revealed to the audience:
"When I saw [the ending], I cried. I sat next to Patrick Stewart, we saw it for the first time, and both of us wept."
He's definitely not alone in that regard…
Logan is set to hit home media next week, so you can relive those heartbreaking final moments whenever you want.
What do you think? Would you like to have seen this ending? Are you satisfied with what we had on the screen? Let us know below!
Source: Uproxx