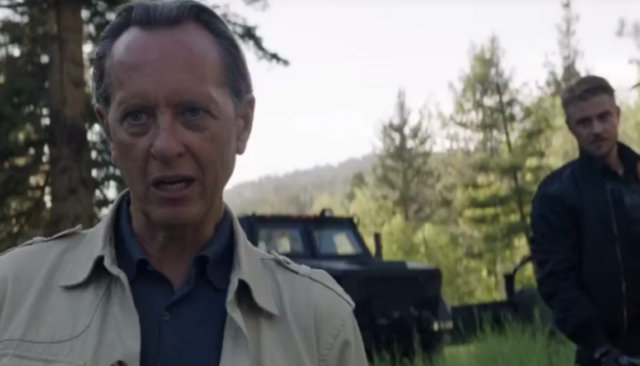 A new deleted scene has been released that is included alongside the upcoming Blu-ray release of Logan.
Villains Donald Pearce and Xander Rice, played by Boyd Holbrook and Richard E. Grant, are each featured heavily.
The scene shows Pearce relay to Rice where Logan and Laura are headed. Rice responds by using the information as leverage when interrogating a captive, which paints the scientist character in a much darker light.
In the future, a weary Logan cares for an ailing Professor X in a hide out on the Mexican border. But Logan's attempts to hide from the world and his legacy are up-ended when a young mutant arrives, being pursued by dark forces.
Logan is directed by James Mangold and will mark the final on-screen appearance for Hugh Jackman as the iconic Wolverine. He's previously played the character in the original X-Men trilogy, the prequel trilogy, and his own spin-off Wolverine trilogy. This grand finale also introduces X-23, otherwise known as Laura, Wolverine's female clone, who acts as a potential heir to the Wolverine title.
Logan is currently available on Digital HD, and will be available on Blu-ray on May 23. Both releases include the black-and-white version of the film, Logan Noir.
Source: Nerdist
What do you think of the deleted scene? Do you wish they would have kept it in the film? Would you have liked to see more Dr. Rice in the movie? Be sure to tell us all of your thoughts about Logan in the comment section below!