Coming of age films are a dime a dozen these days, so it takes a lot of creativity and talent to truly make them standout. Many entries in the genre have struggled to do such, with many trying to re-capture the formula that have made movies like Garden State or Juno succeed.
Trying to deliver his fresh perspective to the genre is comedian Demetri Martin, who writes, directs, and stars in Dean. The film follows Dean, a New York illustrator who is still struggling with the loss of his mother. When taking a spur of the moment trap to L.A, he tries to get over the loss while trying to re-connect with his father.
Dean may not reinvent the coming of age wheel, but the fresh take from Demetri Martin creates an enjoyable and offbeat approach that dodges the obvious trappings of the genre.
As a first time director, Martin truly shines behind the camera. He is able to successful bring his oft-kilter humor with his visual style, with some of the film's best gags due to his quirk behind the camera. One of the most noticeable style touches he uses is Dean's amateur drawings, which relay his feelings in a humorous and thoughtful way. Martin's use of music is also effective, with a soundtrack that is not only a great playlist, but enhances the themes of the film.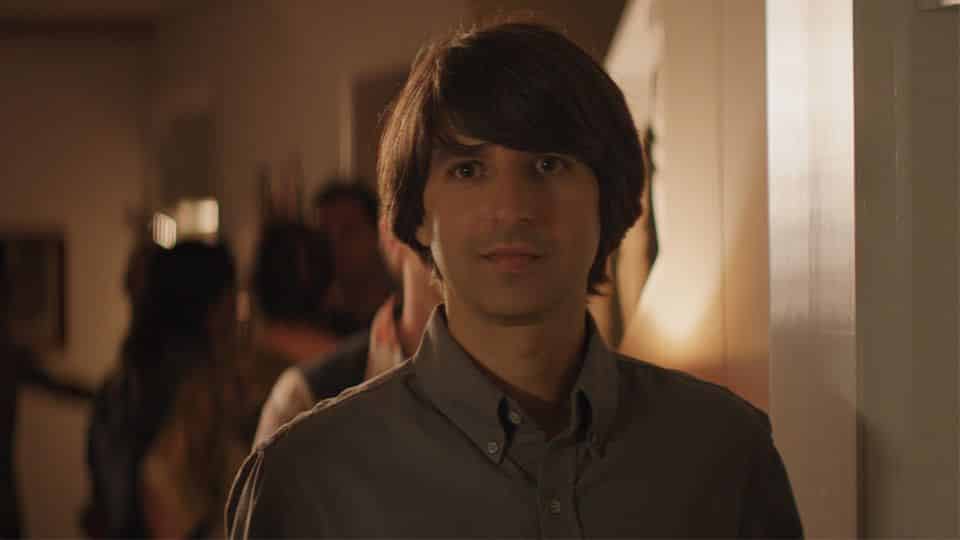 One of the qualities I most appreciated about Dean is its unorthodox approach to its subject matter. One would assume the movie is about grief, but its more so about the period of post-grief, when a person is trying to move on and find themselves again. It's an idea that isn't covered in a lot of films, but is well-realized and touchingly addressed in Martin's script. Most of the film is spent with Dean avoiding his problems, but I credit his ability to make that aimless journey engrossing.
Performance-wise, the cast does a fairly impressive job. Some have been mixed on Martin's on-screen presence, but here he does a good job as the titular character. Martin is essentially playing a version of himself, delivering with his trademark deadpan humor while showing some promise as a dramatic actor. Kevin Kline is wonderful as always, with Gillian Jacobs and Mary Steenburgen also delivering solid work.
Dean isn't the first quirky coming of age film, and it will certainly not be the last. Even though the film does feature a unique perspective, there are some trappings the film falls into with its execution. While the film takes the character in an interesting place, Gillian Jacobs' role for the most part is sadly being the male fantasy figure which is a letdown considering her talents. A lot of the detours the film takes feel reminiscent of Garden State, and while they are enjoyable they feel slightly derivative. The whole experience also has a slight feel to it, with its sweet finale not having the dramatic impact to be completely memorable.
Dean packs a lot of style and quirk, which thankfully is matched by its earnest heart. It may be similar to several films before it, but Demetri Martin deserves credit for taking his film to new and interesting places.
Grade: B