Biopics are a tall task to pull off, especially when the subject of the film is still alive. Every year, Hollywood releases dozens of biopics, with some being an insightful look into a major figure, while others are half-hearted Oscar bait.
One of this year's first major biopics is Megan Leavey. Based on the titular person, the film follows a Marine corporal who forms a loving bond with the combat dog she works with. This bond is what keeps her alive and teaches her to love again.
Megan Leavey is a well-intentioned biopic that has a handful of impactful moments along the way. It's a shame the film is too dramatically inert to deliver the impact that it should.
That isn't to say this film does have its fair share of strengths. The relationship between Megan and her dog Rex is strong, and certainly will pull at a lot of heartstrings throughout the movie. Blackfish director Gabriela Cowperthwaite does a good job of letting the two grow on screen together, not cheapening their dynamic through heavy-handed score or big crowd-pleaser moments.
Performance-wise, the cast does a solid job. This might be one of Kate Mara's better performances in her career, disappearing into the role and never delivering a false moment as Megan. Edie Falco, Tom Felton, and Common are also quite good here.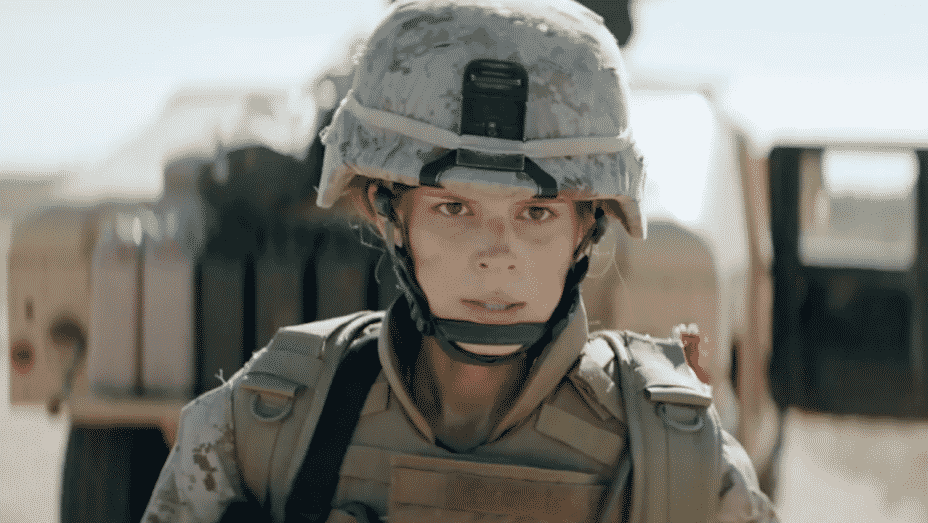 It's a letdown that much of this film's best qualities are squandered though. While I appreciate Cowperthwaite's approach to the core relationship, her direction for the most part is lacking. This film has the feeling of a made for TV biopic, with there being very little about the film that feels cinematic.
Whenever Rex isn't on screen, the film noticeably suffers. The script adds in some subplots like a potential romance of Megan's along with her complicated family dynamic, but none of those dynamics ever go past a surface level. There is promise there, but there is too little screen time for it all to truly render onscreen.
Despite having such a soulful story at its core, the film fails to have much of an impact. This film is very reliant on montages in order to show a sense of progress, but the montages make it impossible for these characters to truly ever breathe on screen. The film hits the beats that should be effective, but its hard to care that much when Megan as a character feels illusive.
Meagan Leavey's soulful tale is sadly overwhelmed by its mediocre execution and lack of true insight.
Grade: C