Debuting with 2012's indie hit Safety Not Guaranteed (which ranks among my favorites of that year), Colin Trevorrow's career has taken a fascinating path. Instead of moving up slowly, he next directed Jurassic World, which despite some mixed reaction scored record-shattering numbers at the box office. Trevorrow's atmospheric rise is part of a new trend in Hollywood, with many other indie directors jumping right into blockbuster filmmaking.
Before directing Star Wars: Episode 9, Trevorrow is going back to his indie roots with The Book of Henry. The film follows a single mother of two who is thrust into doing a tricky task for her son after reading his journal.
As a big fan of Safety Not Guaranteed when it was released, I've been excited about Trevorrow and the prospects of his future career. After the tonally discombobulated and flat out bizarre The Book of Henry, I am starting to doubt his involvement in the future Star Wars film.
To put it simply, this is a film audiences almost need to see to believe. While it doesn't have the endearing quality of other so-bad-its-good films like The Room or Birdemic, I'm sure this film will find an audience of people who like watching the film equivalent of a trainwreck.
If anyone here should dodge blame, its the cast. Naomi Watts as always is able to hold her own, somehow keeping a straight face and delivering a very sincere effort. Jaeden Lieberher and Jacob Tremblay are talented young actors, and its always nice to see Dean Norris in a film.
The Book of Henry is one of the most shamelessly maudlin films I've ever seen. The film tries effortlessly to try to incite emotions at even the most awkward of places, with all of it becoming overbearing to witness. None of these moments, despite some of the shocking events that happen on screen, ever feel genuine. It somehow made last year's Collateral Beauty feel emotionally subdued.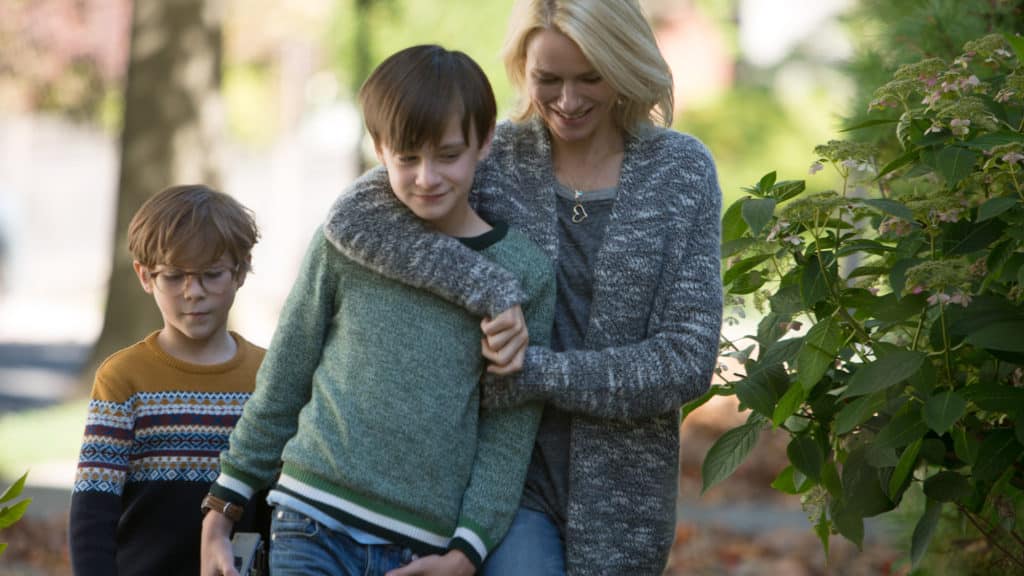 Tonally, this movie is a flat-out train wreck. Trevorrow skillfully wove together science fiction and human drama with Safety, but with this film there is way too much going on. It evolves from precious indie, to a tearjerker, to even a Jason Bourne-esque thriller. Trevorrow intends to take dark realities and refresh them with a sense of whimsy, but it all just feels shocking and gross.
Gregg Hurtwitz script has been sitting on the shelve for more than a decade, and it feels dated. None of the characters here for even a second act like actual human beings, making none of the drama that happens on screen all that interesting. From some of the awkward lines characters say to the cringe-worthy directions this film goes, it has the feeling of something written by Tommy Wiseau.
It's hard for me to discern exactly who this film is for. It does have some of the markings of a family film, but the dark directions the narrative goes ultimately prove to be too much for kids. On the other hand, the film's overly whimsical approach ultimately feels off-putting and lacks much tonal deftness for older crowds.
While the film has been critically panned, there has been one quality surrounding the film that somehow continues to be praised, which is its originality. Originality is great, I love seeing something I've never seen before, but that's not enough to make an excuse for a film or to give it a pat on the back. This is original for sure, but more so for its failed execution rather than any actual novel ideas.
The Book of Henry is a noteworthy disaster, with its sloppily-handled tone and cringe-worthy moments making this a future cult classic in the making.
Grade: D-