First Look At Al Pacino As JOE PATERNO In Upcoming HBO Film Revealed
HBO has revealed the first look at Al Pacino as former Penn State University Football head coach Joe Paterno from their upcoming film which is reportedly titled, Happy Valley.
The plot is reported to be the following:
"The film centers on Joe Paterno, who, after becoming the winningest coach in college football history, is embroiled in Penn State's Jerry Sandusky sexual abuse scandal, challenging his legacy and forcing him to face questions of institutional failure regarding the victims."
Here's the first picture: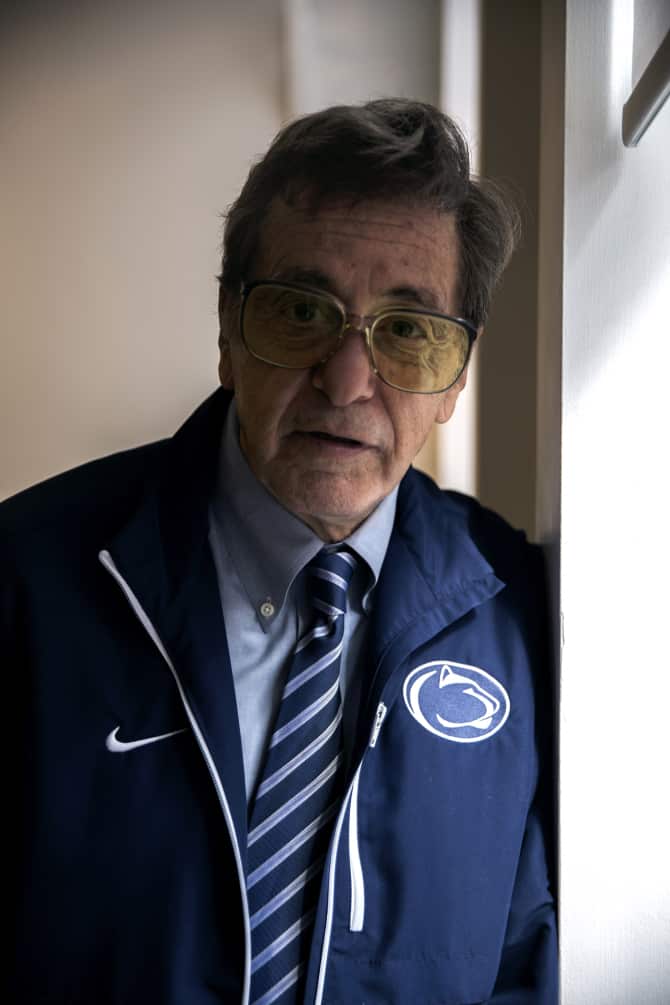 And Paterno himself for comparison: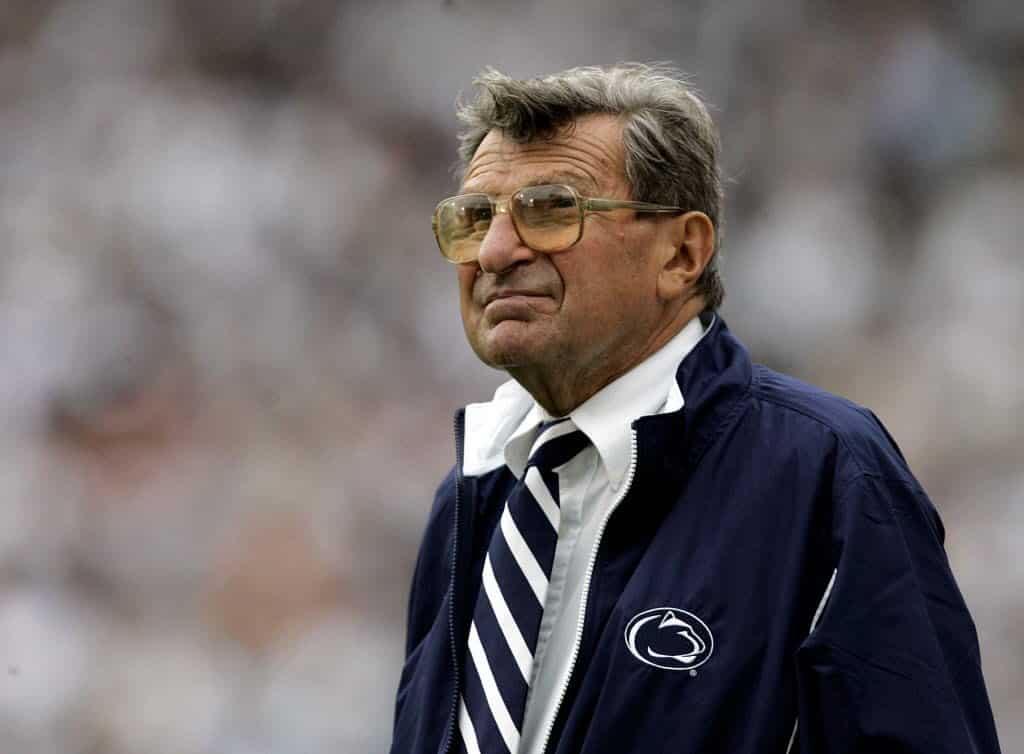 For those of you unfamiliar with the story, it's very dark and disturbing. Joe Patnero knew that his assistant coach Jerry Sandusky raped underage boys during his tenure at Penn State, and Sandusky was ultimately sentenced to 30-60 years in Prison, while Paterno died shortly after the case became public.
What followed were some very odd interviews from Sandusky:
Judge John Cleland had the following to say at Sandusky's sentencing:
"I'm not going to sentence you to centuries. It makes no sense for a 68-year-old man. This sentence will put you in prison for the rest of your life."
Sandusky then released statements after he was sentenced:
"I think there's a lot of things that transpired. I think these investigators, the way they went about business, you know, his story changed a lot. I think he said some things, and then it escalated on him. I don't understand how anybody would have walked into that locker room from where he was and heard sounds associated that was sex going on. (laughter) You know, like he said that could've been, I mean, there was … that would have been the last thing I would have thought about. I would've thought maybe fooling around or something like that. (laughter)"
About Paterno's involvement specifically:
"If he absolutely thought I was (a pedophile), I'd say no. If he had a suspicion, I don't know the answer to that."
While he never admitted to what he was accused of, he did say the following:
"Yeah, I hugged them. Maybe I tested boundaries. Maybe I shouldn't have showered with them. Yeah, I tickled them."
It'll be interesting to see how the Pacino led film tackles this subject matter.
The film also stars Riley Keough as Sara Ganim, the 23-year-old journalist who first reported on the story, bringing it to the attention of the national media — and ultimately winning a Pulitzer Prize for it. Annie Parisse will play Mary Kay Paterno, Joe Paterno's daughter.
Source: Variety