Film & Television
James Franco Is Tommy Wiseau In First Trailer For THE DISASTER ARTIST
Oh, hi Mark!
I'm sure most of you have already heard this line or seen it referenced somewhere, but if you haven't, you have a little catching up to do.
A film called 'The Room' was made back in 2003 and was written and directed by Tommy Wiseau. He also starred in it.
What ended up coming out of that? Quite possibly the worst movie ever made.
In case you haven't seen any of it, brace yourselves for some of the worst filmmaking ever:
https://www.youtube.com/watch?v=2NOlzW8hx5A
Well, the movie spawned a cult following, so much so that a movie has been made starring James Franco as Wiseau. The first poster was released yesterday: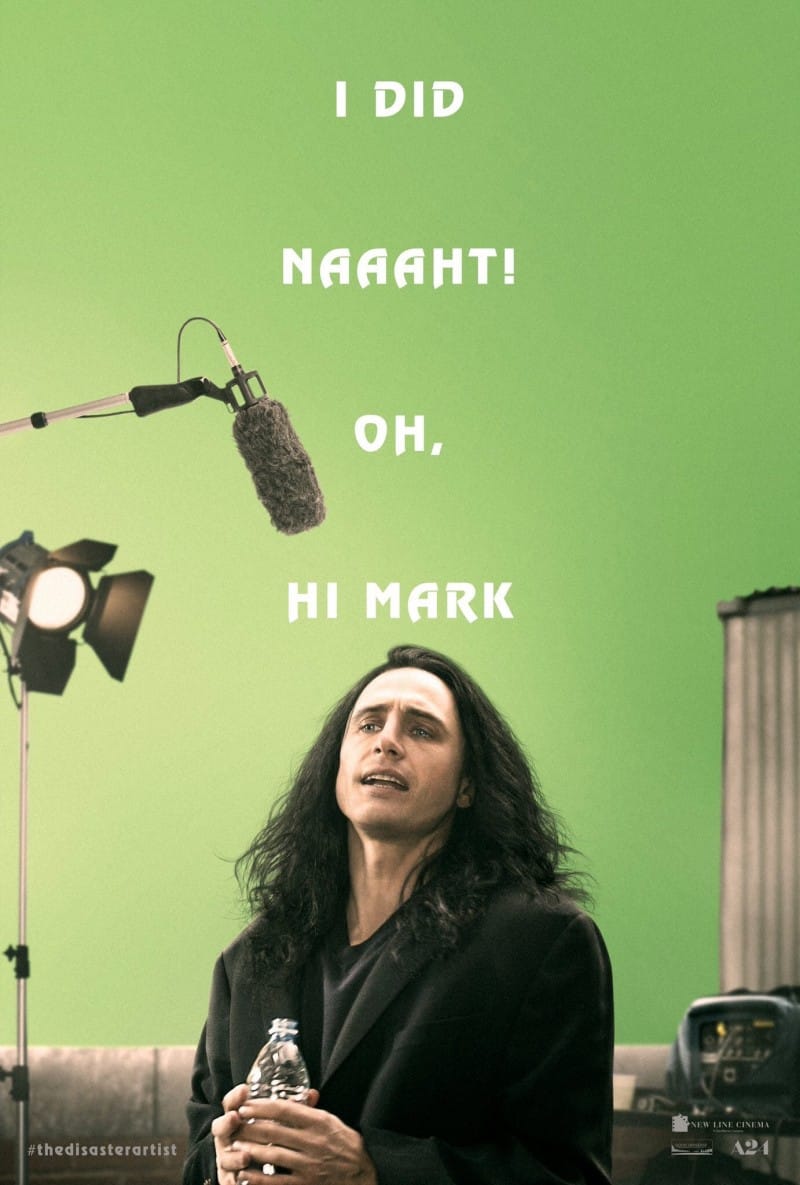 The first trailer is here now:
Franco directed the film in addition to producing and starring, and it was reported that he actually stayed in character while directing, according to Jason Mantzoukas, an actor in the film:
"Well, I should amend that — he wasn't in character as Tommy Wiseau, but once he started the day doing Tommy's voice, he would spend the rest of the day doing the voice," he explained. "So, it wasn't like he was pretending to be Tommy, but it was like James using Tommy's speech pattern and accent. It was really special and very funny."
The film has been called the 'Citizen Kane' of bad movies, so it'll be interesting to see how the film turns out.
Tommy Wiseau himself will actually be in the movie in a cameo role. James Franco produced and directed the film.
The Disaster Artist opens in limited release on December 1, 2017 before opening wide on December 8, 2017.