ROCKO'S MODERN LIFE Revival Trailer Has Arrived
Rocko's Modern Life is a show that many have a fond memory of. If you go back and re-watch it, the fondness turns into pure, unadulterated love as you understand more than you ever could as a child.
Its awkward silences, creepy but relevant characters, and downright depressing but hilarious dark humor make for an interesting watch for kids, but a relatable and wild ride for more mature audiences. But I'm sure you already know all this. You probably watched it right along with the rest of us.
If you did, then you'll remember the wallaby rocketing into space in the final episode of the series in 1996. If you've been wishing for more of Rocko, Heffer, and Filbert, alone with the rest of the citizens of O-Town, you'll be pleased to know he'll be returning back to Earth in a TV movie to find how much has changed in the decades that have gone by. If he was frustrated before, he's sure to be beside himself now.
San Diego Comic Con is in full swing, and it was the perfect place to share the clip of Rocko's Modern Life: Static Cling. Rocko, Heffer, and Filbert encounter things from the past 20 years that they missed while they were in space. That's a lot of time to make up for, and a lot of things we take for granted as we keep up with the times.
Of course, amazement is the first emotion that is clearly displayed, but life as we know it is challenging for Rocko. He always makes it through, however, and his beliefs, different as they are from everyone else's, are what he needs to make it through the hard times and learn the hard lessons.
That's exactly what the show was about when it was on air, so it isn't off pace with what we remember and should make it an enjoyable watch for all audiences.
If you've been wondering if all the voice actors original to the show would return, wonder no more. Carlos Alazraqui (Rocko), Tom Kenny (Heffer), Doug Lawrence (Filbert), Charlie Adler (Mr. Big Head and Mrs. Big Head), and the series creator Joe Murray have all reprised their respective roles for the TV movie, which Cosmo Segurson will direct. Unfortunately, it isn't the series we were all hoping for, though if this is successful, we could see a revival happen.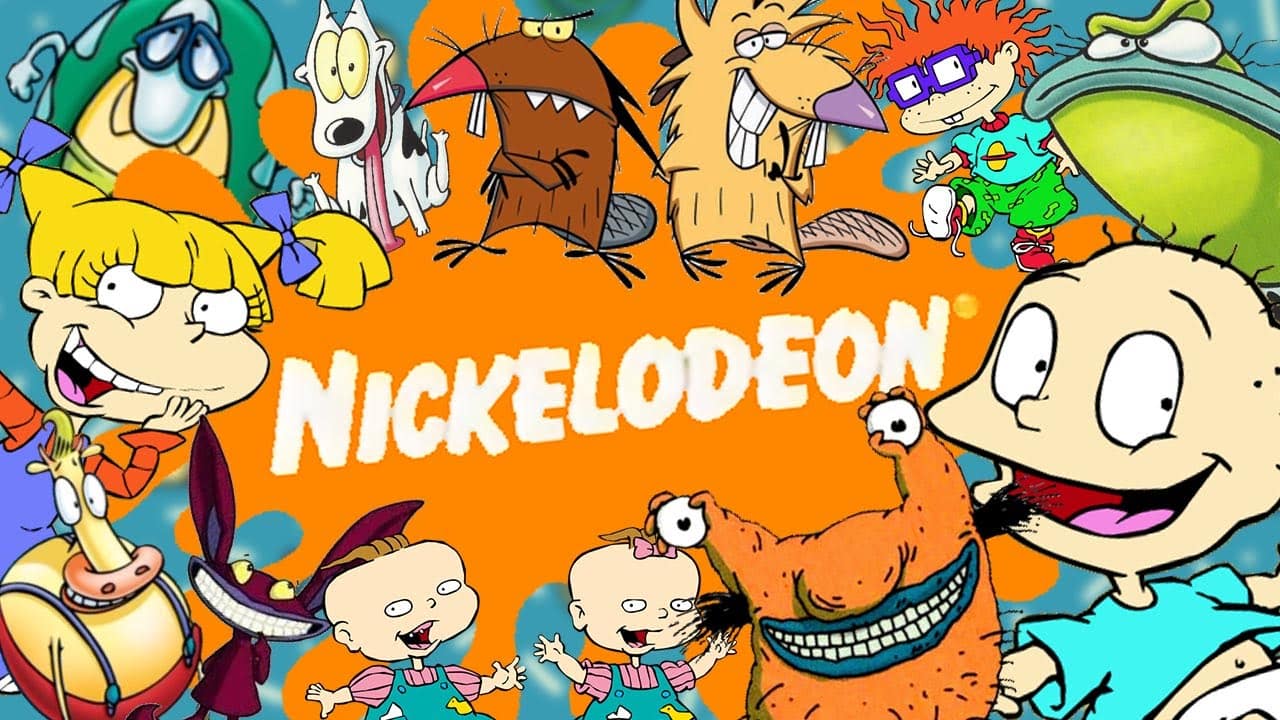 Nickelodeon is bringing back other favorites from our childhood, such as Hey! Arnold, and if they take off like they did when we were little, then we might see more of the same from the network.
The upcoming Nicktoons movie, however, won't feature characters from one prominent show, as Ren & Stimpy are said to not be included.
We exclusively asked co-creator Bob Camp about this back in March and he had this to say:
"They're rebooting the Nicktoons without Ren and Stimpy. We actually pitched a Ren and Stimpy movie to Paramount, they wanted nothing to do with it. [Adult Party Cartoon] poisoned the well. I think it really left a sour taste in everyone's mouth. I had nothing to do with that one. And now, someone [at Paramount] doesn't want anything to do with Ren and Stimpy."
Rocko's Modern Life: Static Cling is due to release on Nickelodeon sometime next year.