If you've seen the trailer for Steven Spielberg's Ready Player One that was released this weekend, then you already know it was full of pop culture references. There's Freddy Krueger, the Iron Giant, the cycle from Akira, and the DeLorean from Back to the Future. It's a nonstop nostalgia-filled roller coaster ride. But there's a vehicle in particular you may have missed from Stephen King's Christine.
At 1:41 in the trailer, when Rush's song "Tom Sawyer" begins to play, you'll see a shot of cars prepared to race. If you look close enough, you'll notice one of them is Christine. Yeah, the legendary Plymouth Fury from Stephen King's novel and John Carpenter's adaptation of the same name.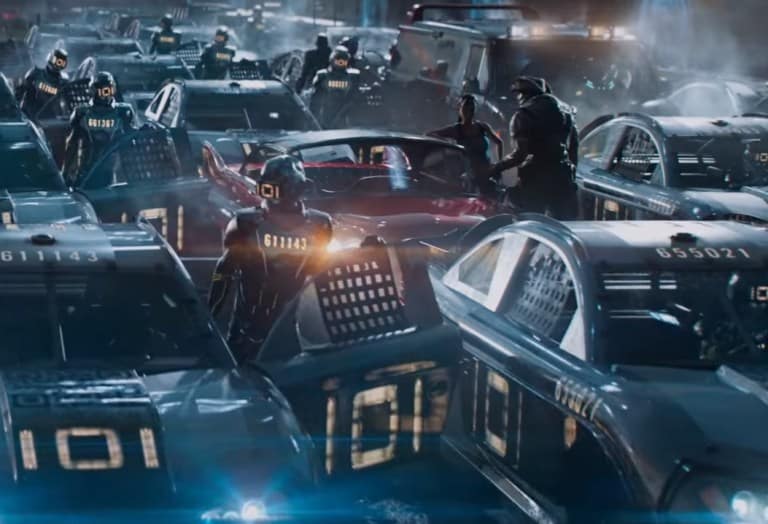 In the year 2044, reality is an ugly place. The only time teenage Wade Watts really feels alive is when he's jacked into the virtual utopia known as the OASIS. Wade's devoted his life to studying the puzzles hidden within this world's digital confines–puzzles that are based on their creator's obsession with the pop culture of decades past and that promise massive power and fortune to whoever can unlock them. But when Wade stumbles upon the first clue, he finds himself beset by players willing to kill to take this ultimate prize. The race is on, and if Wade's going to survive, he'll have to win–and confront the real world he's always been so desperate to escape.
Ready Player One hits theaters March 30, 2018.
What do you think about Christine or any of the other references in the film? Are you excited? Let us know in the comments section below!