Comic books are well-known for their use of the multiverse concept – a different version of the same character has lived a different life, and therefore made different choices. Sometimes, events conspire to erase the character's existence entirely, or turn him into an unrecognizable veesion of himself. We see it in Flashpoint, HydraCap, Days of Future Past, and other high-profile storylines.
The next multiverse event headed your way is a doozy. Writer Scott Snyder and artist Greg Capullo have reunited to bring us "Dark Knights: Metal," a collection of alternate Caped Crusaders who are anything but heroic. Batman is being mashed up with various other entities – some heroes, some villains – creating twisted, evil versions of the character. Some of the combinations include fellow Justice League members Flash, Aquaman, and Green Lantern.
Of course, the most talked about will inevitably be the Joker mix, who has been dubbed The Batman Who Laughs. His deformed visage looks nothing close to jovial; in fact, he calls to mind nothing so much as 2000AD's Judge Death, with a bit of Cenobite thrown in for good measure.
See for yourself: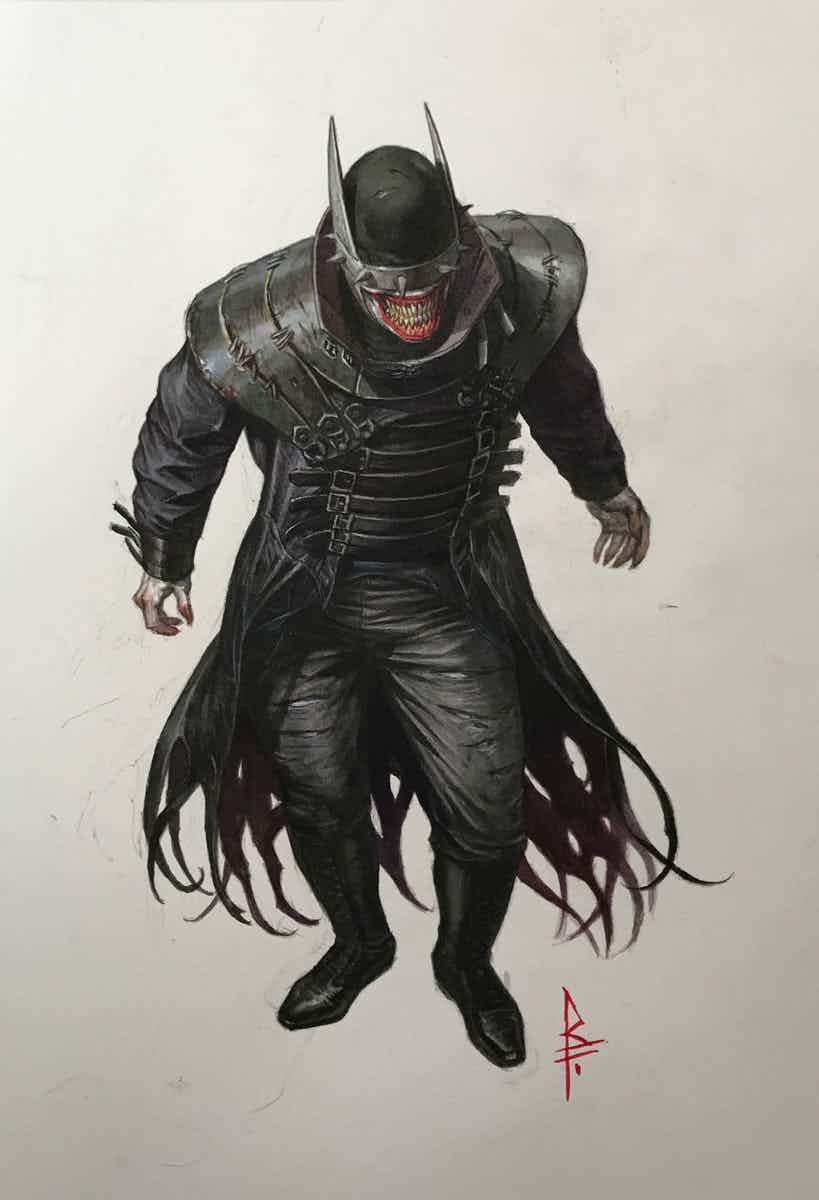 Yikes. I'll see myself out, thanks. This is just one of several evil Batmans (Batmen?) coming your way in the next few weeks. He and the others – who will be known as The Murder Machine, The Red Death, The Devastator, The Merciless, The Drowned and The Dawnbreaker – will each get a one-off book focusing on them, as well as bleeding over into other DC titles.
Source: CBR
Are you excited to read these twisted tales? Which Dark Knight hybrid are you looking forward to the most? Tell us what you think in the comments!