Some may be disappointed with many of this year's big summer blockbusters, but it has undeniably been a fantastic few months for arthouse cinema. Wind River, The Big Sick, and Good Time are just a few notable examples of great indies that have excited critics and audiences alike.
Continuing that hot streak is Ingrid Goes West, which premiered at this year's Sundance Film Festival. The film follows Ingrid, a social-media obsessed women who becomes fixated on Instagram star Taylor. Trying to become her friend, she moves out west and begins to follow her around.
Many indies flirt with having a dark approach to their subject matter, ultimately fading back to convention in the end. Ingrid Goes West is fully dedicated to the dark places it takes its audience, delivering a comedic and surprisingly thoughtful inditement of the social media era we live in.
It certainly helps when a cast of talented young actors are delivering some of their best work. Aubrey Plaza is beloved for her deadpan persona, but in dropping that, she delivers the most nuanced performance of her career. As Ingrid, we follow a character who acts deplorably throughout, yet constantly are saddened by her inability to be accepted. It's a complicated character for sure, with Plaza rendering every laugh and heartbreaking emotion with authenticity.
Elizabeth Olsen continues the great start to her young career as Taylor, who perfectly renders the emptiness of being an Instagram star. O'Shea Jackson Jr. is perhaps the biggest surprise, as the son of Ice Cube proves he has some real comedic chops as Ingrid's sort-of boyfriend. Wyatt Russell and Billy Magnussen are also quite good, as there are no weak links among the cast.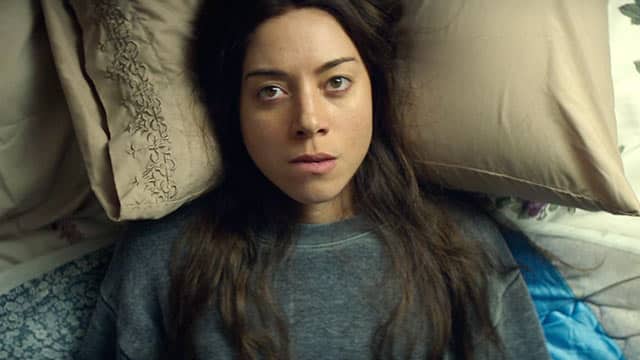 Despite featuring two first-time feature writers, Ingrid Goes West has one of the year's most accomplished screenplays. Credit to both David Branson Smith and Matt Spicer, who craft an original narrative that takes its audience on a widely unpredictable ride. Few movies this year have left audiences on their toes such as this, with its deft mix of tone being quite impressive. This is easily one of the year's funniest films, but it also has more on its mind than satirizing the social media generation. Some of the uncomfortable truths this film uncovers about its characters leads to some dark places, but the film thankfully stays true to these flawed people. The ending here is one of the year's most bold and deeply satisfying conclusions to a film.
Perhaps my only issues with the film come from Spicer's debut effort as a director. Spicer deserves a lot of credit for his great managing of tone and pace, but some aspects of the filmmaking left for room for improvement. A few sequences with obvious ADR recorded as well as other technical issues became distracting and made the film seem cheaper than it is.
Aside from those technical snafus, Ingrid Goes West is a bold, uncomfortably-funny journey that equals its entertainment value with a thoughtful deconstruction of the social media era.
Grade: B+