'IT' Review: A Stephen King Adaptation That Definitely Delivers
When approaching a movie like 2017's IT, it's important to try and not compare this film to the Tim Curry version that was made iconic throughout the past 27 years. For someone who was terrified by Curry's performance, I had pretty high expectations for this new movie.
While it's important not to compare the two, it seems like a pretty hard task. It's really not, though, once you watch the new version and you realize that it's completely different.
The film starts off how we all knew it would, with little Georgie sailing his paper boat until it goes into the sewer drain. It's there that we first meet Bill Skarsgard's Pennywise, and without spoiling anything for you, the Pennywise/Georgie scene in this movie is definitely not what you'll be expecting.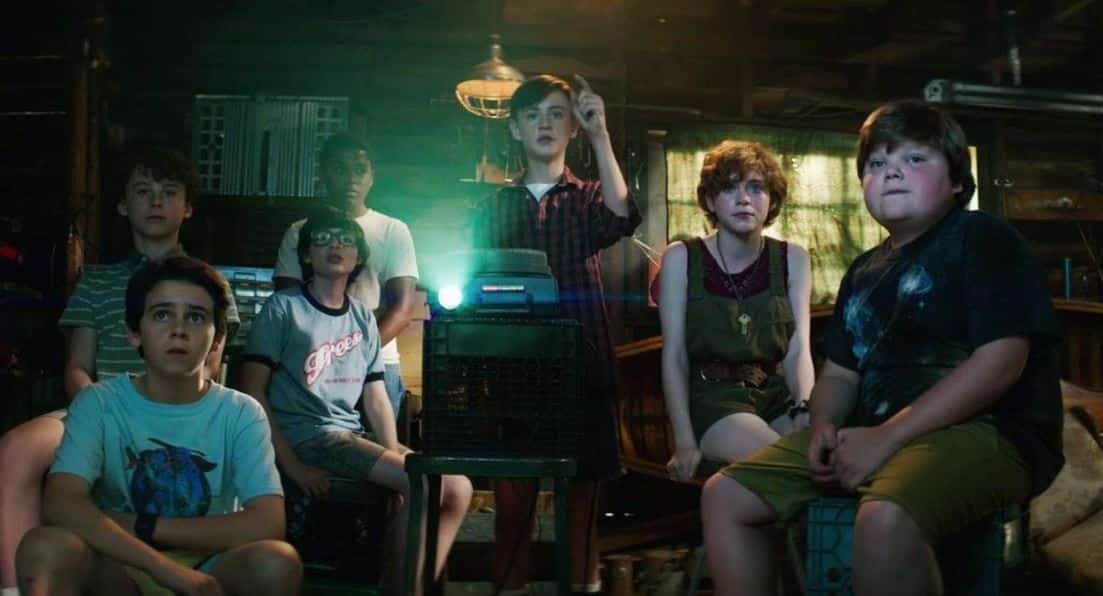 We get to delve a little deeper into 'The Losers Club' (Jaeden Lieberher, Finn Wolfhard, Jack Dylan Grazer, Wyatt Oleff) in this movie, and the child actors are terrific. Through a series of (unfortunate )events, they are aligned with the Beverly Marsh (Sophia Lillis), bullied new kid Ben Hanscom (Jeremy Ray Taylor), and outcast Mike Hanlon (Chosen Jacobs). They all want to be kids – but they can't due to the fact that a killer clown is after them – as well as awful bullies.
IT doesn't only appear as a clown in the film, he appears as a variety of different haunting things. Since you never know when IT is going to appear – you're constantly wondering.
Having not seen any of director Andy Muschietti's previous work, I wasn't sure how it would be. I have read the Cary Fukunaga script, and can definitely say that there are certain things that worked for the script that wouldn't have worked in this movie, and vice versa. You can really tell that Muscihetti put his heart and soul into the film and it shows.
The cinematography is also top notch.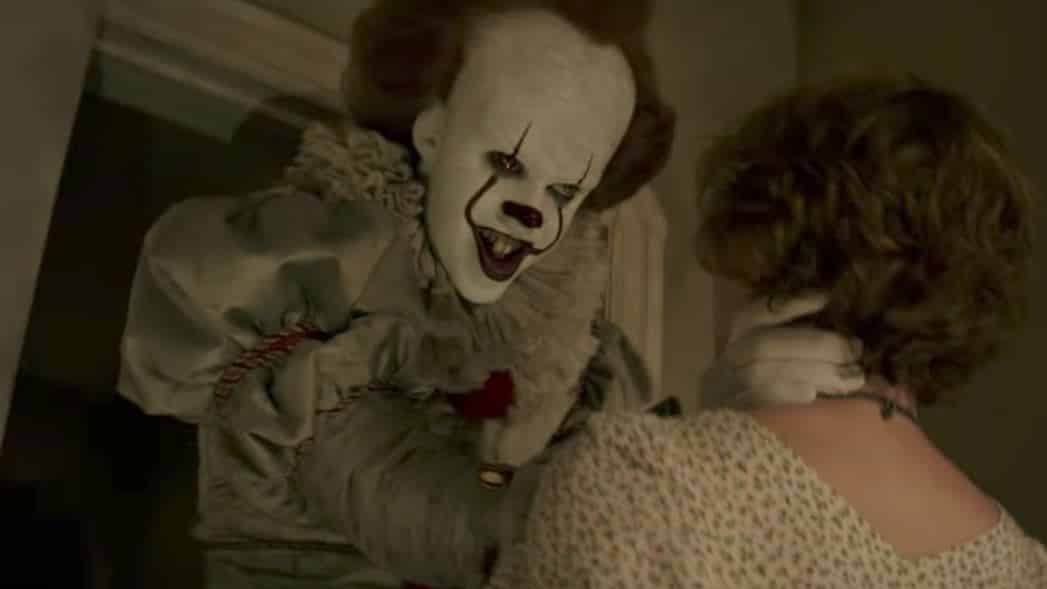 Getting back to where I started earlier in the review, Skarsgard's performance as Pennywise the Clown is not comparable to Curry's performance. Skarsgard's is off the walls crazy and you never really get a sense that this clown could ever be your friend. Though the book describes the character in that way, I did like how they did it for this movie. He's disturbing and unrelenting, and there are scenes that will make even the biggest of Horror fans squirm. The scene in which The Losers Club ventures into Pennywise's house is one that stands out for me.
Pennywise isn't the focal point of the movie – The Losers Club is, and that's ultimately what makes this more than just a typical horror movie or a movie about some clown. You really feel for the kids that just want to be kids, but can't due to all of the crazy stuff that's happening.
The film wasn't without its problems, though. I felt that we could have seen a bit more of the backstory for some of the characters, as well as tying up the loose ends of other characters that are brought in and just kind of disappear.
Fukanaga's original script also dug a little deeper into Pennywise's backstory, going as far as having a flashback into the 1800's – though I'm not sure how that would have translated on screen. As well as some of the darker sex scenes involving children that were obviously absent from this film.
The end also felt a bit rushed, but it's not bad – just a little quick.
Overall, for the massive amount of hype that came with this movie, it definitely delivers. In a time where good non-generic Horror films are hard to come by, IT will definitely stand out from the pack. If Skarsgard's hope was to terrify a generation of kids like Curry did – he certainly lived up to it.
Grade: B