Recently, I spent a rather significant amount of time researching an article about actors who had managed to play more than one different Marvel character. Initially, I hadn't thought there would be that many, but having trawled back through a vast collection of pre-Marvel Cinematic Universe Marvel movies, that list was soon spiraling out of all control, and had to eventually be cut back to a manageable 30 candidates.
It was during the course of this lengthy search back and forth through the darker and dustier corners of IMDb that it became more and more apparent that the demographic of acting talent that had often managed to grab multiple roles within the various existing Marvel projects also contained a significant number of actors and actresses who had managed to work for both Marvel, and also their arch-rivals DC.
These days it might seem a touch absurd that either studio would want to take on an a performer who had done significant work for their opponents. The fact is though, there is such a large back catalogue of material already in existence that pre-dates both the MCU and DC Extended Universe, meaning that there indeed are a whole host of players who have historically managed to play characters for both companies. Take the recent announcement that Tom Hardy had pinned his colors to a mast, and had been cast as Marvel's Venom. Prior to either extended universe coming into existence, he had already played a huge comic book villain, DC's Bane in The Dark Knight Rises.
Of course, in addition to the more obvious and well known household names on the list, like Hardy and pretty much our whole Top 10, there are a host of "What do I know him/her from?" performers, who have appeared in numerous movies and TV shows that only the most loyal of comic book fans would remember.
To once again try and keep things manageable, voice-work from animated features and computer games has not been included (because there's just so goddamn much of it!) and only performances from DC movies comparable to those containing DCEU characters will count. So The Losers and V for Vendetta sadly don't make the cut:
Anyhow, enough with the foreplay. Let's get this show on the road with 45 actors and actresses who have played both Marvel and DC Comics characters:
45. David Dastmalchian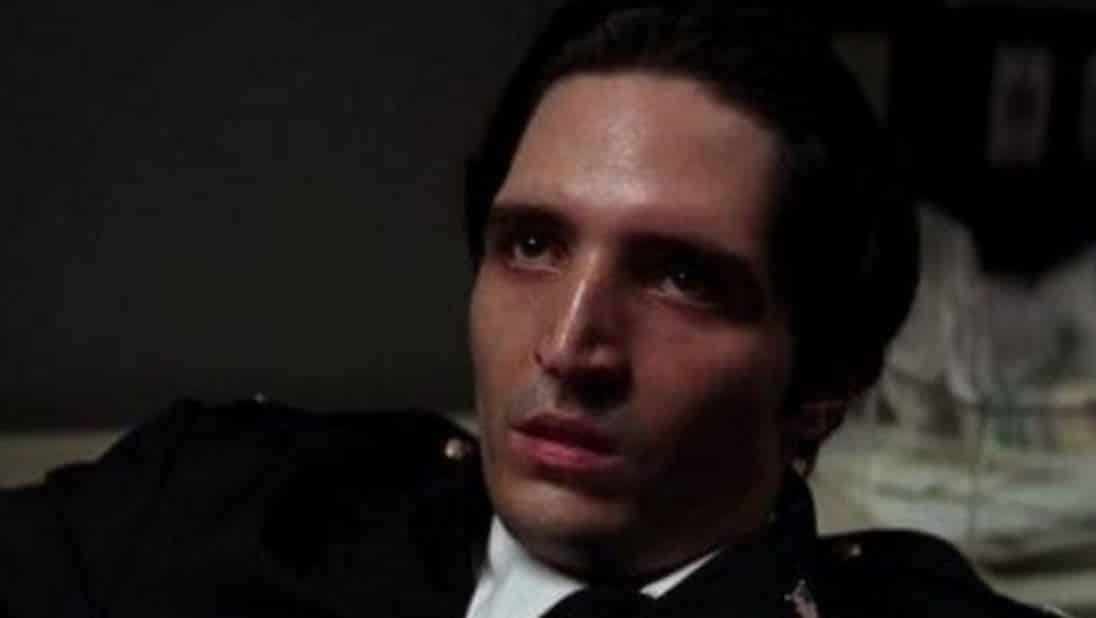 Cast your mind back a mere two years to Ant-Man, in particular to the motley crew of thieves and burglars who help Scott Lang pull off his spectacular third-act heist.
Dastmalchian played the heavily-accented Kurt, and should also have been instantly recognizable as DC bad guys in both The Flash and Gotham; as well as Heath Ledger's main henchman in The Dark Knight.
44. James Carpinello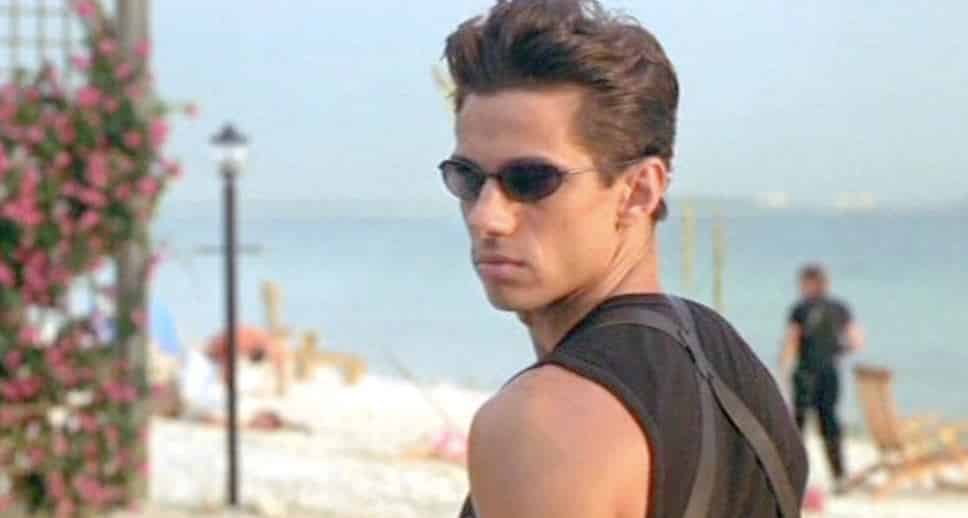 Theoretically, Carpinello could have been included on the list of actors who've played multiple Marvel characters, due to the fact that he portrayed both of John Travolta's identical twin sons back in the 2004's The Punisher.
Fast forward seven years, and he once again found himself playing the son of a Crime Lord, when he enjoyed an 8 episode run on 'Gotham' as Mario Falcone, the doomed love-interest of Dr Leslie Thompkins.
43. Dichen Lachman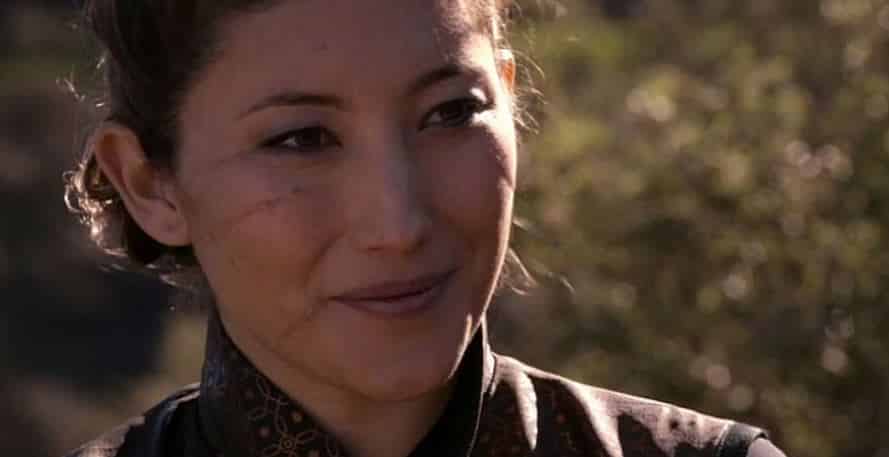 The strikingly beautiful Lachman originally heralds from Australia, and enjoyed a recurring role in the second season of Agents of SHIELD where she appeared as Daisy Johnson's villainous Inhuman mother, Jiaying.
Having been brutally murdered in that show by ex-husband Kyle MacLachlan, she subsequently cropped up over on Supergirl where she played another villain, 'Roulette'.
42. Vinnie Jones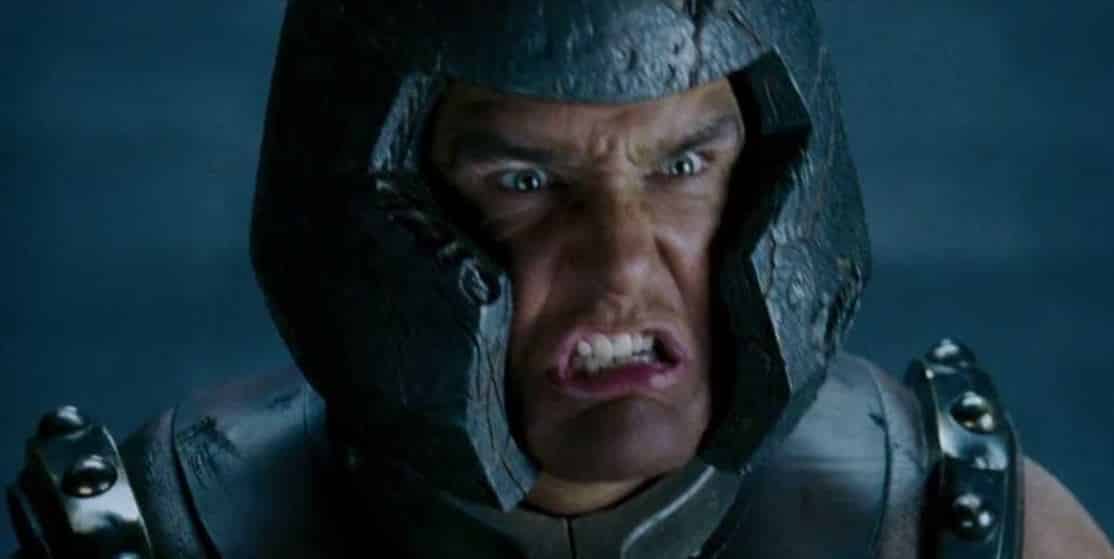 Some movie performances are so truly awful, that it takes a whole hell of a lot of therapy and alcohol to erase them from your mind. Ex-footballer Vinnie Jones's horrendous portrayal of Juggernaut in 'X3' is one such example.
Still; not one to let a touch of critical feedback hold him back, Vinnie returned to the genre with a recurring bad guy role in Ill-fated character comic book show The Cape, before more recently cropping up in series 4 of Arrow playing Danny Brickwell.
41. Glenn Morshower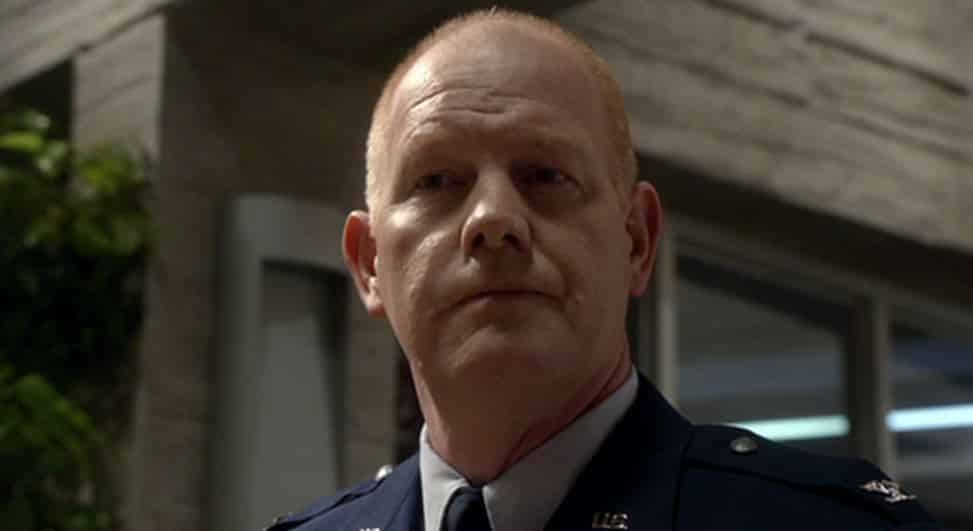 This instantly recognizable character actor has a whopping 200+ film roles on his CV, the majority of which have consisted of military or police personnel. As well as a recurring role in the 'Transformers' franchise, he's also appeared in 24, and more recently as a grizzled priest in Preacher.
Morshower played Marvel military commanders in both Agents of SHIELD and X-Men: First Class, where he was unfortunately nuked by a demented Kevin Bacon. He's also recently crossed the street to DC and been cast as General Sam Lane in Supergirl.
40. Callan Mulvey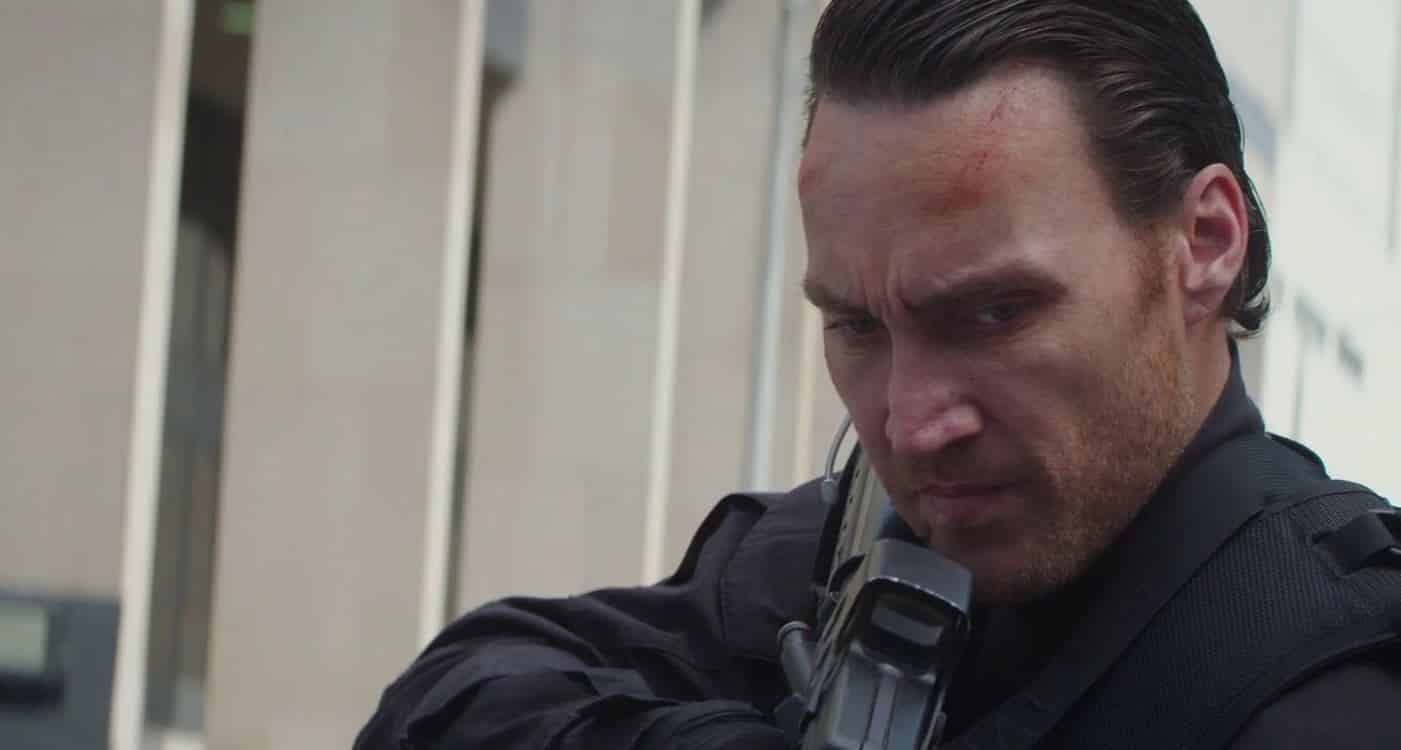 Another Australian import on the list, this hardworking actor is rapidly becoming one of Hollywood's most exciting new stars. He broke into the big time with appearances in Zero Dark Thirty and 300, but has recently started to specialize in having his ass kicked by costumed comic book heroes.
Mulvey's first superhero smackdown came at the hands of Captain America, when he cropped up as Frank Grillo's right-hand man in Captain America: The Winter Soldier. Having been punched around an elevator like a rag doll, the poor sod then went on to play one of the main antagonists in Batman v Superman: Dawn of Justice, where this time he got an absolute kicking off Ben Affleck's Batman.
39. William Sadler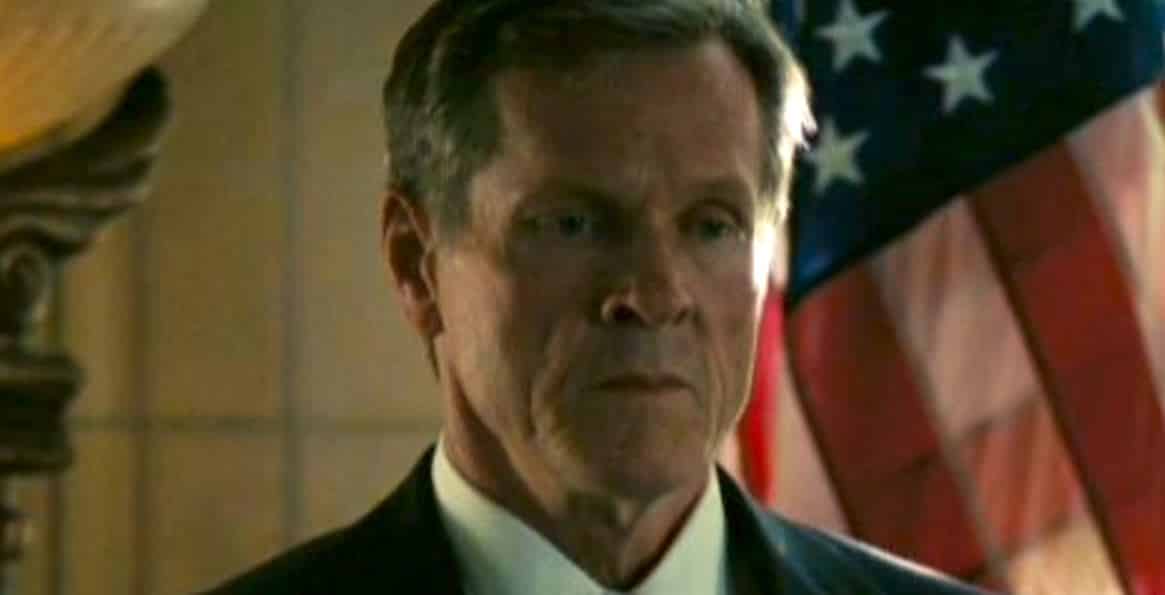 Possessing one of the most distinctive and craggily recognizable faces in the business, Sadler benefited greatly from the fact that Marvel don't like using real life politicians in the MCU when he was cast as the fictional President Ellis. He's cropped up as Commander In Chief in both Iron Man 3, and Agents Of SHIELD.
Despite possessing such a key role in the MCU, Sadler also has a DC credit to his name though. He played the live-action incarnation of the villainous Simon Stagg in Season 1 of 'The Flash', where he met a somewhat untimely end at the hands of the Reverse-Flash.
38. Kenneth Choi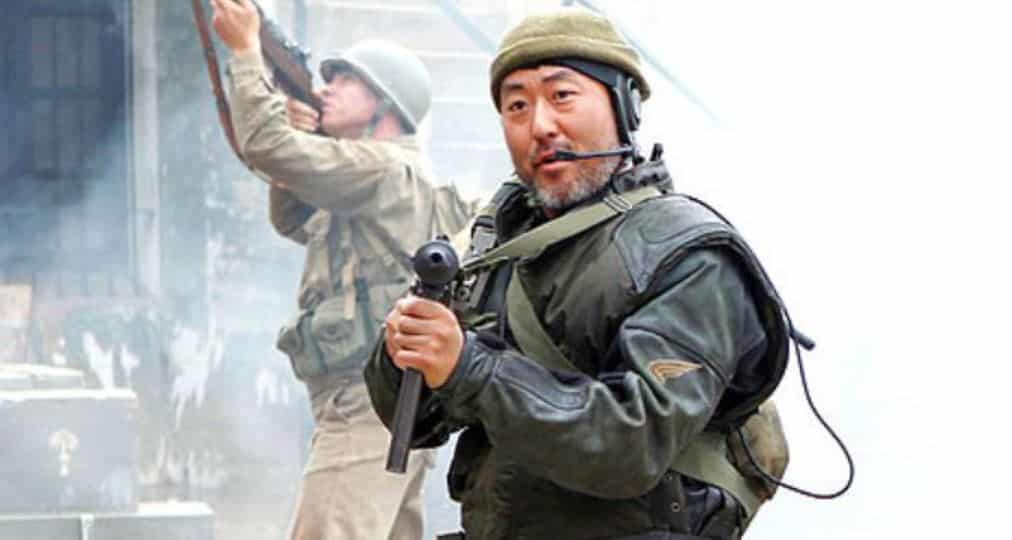 Not content with already playing Jim Morita, one of Cap's original Howling Commandos in Captain America: The First Avenger, Ken Choi also went and bagged himself the role of Peter Parker's School Principal in this year's Spider-Man: Homecoming.
The more keen-eyed of you may also have spotted him last year in Suicide Squad, where he made a brief appearance as the Yakuza boss who ends up butchered by a vengeful Katana prior to her falling in with Rick Flagg's team.
37. Dominic Purcell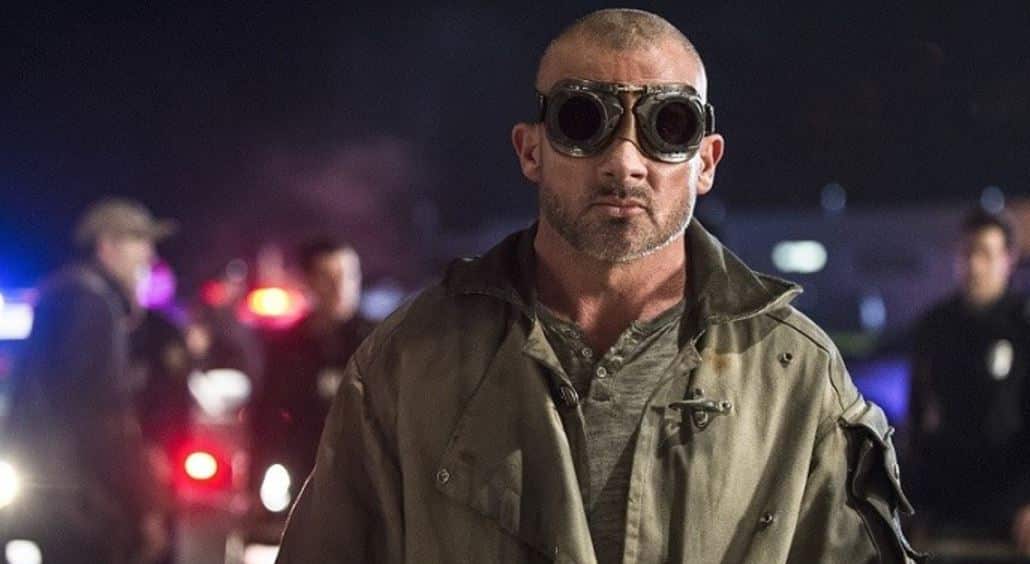 Whilst one of the criticisms most regularly directed at Marvel is that they don't put enough effort into crafting their bad guys, DC seem to be falling over themselves with their large number of engaging and entertaining villains. The pairing of Purcell with his former Prison Break co-star Wentworth Miller to play Heat Wave and Captain Cold was an inspired move, which has proven hugely popular with the fans.
It's not the first time that he's played a comic book baddie either. Sure, most people choose to try and forget the mess that was Blade: Trinity, but it did feature Purcell as Marvel's live action version of uber-villain Dracula.
36. Michael Rosenbaum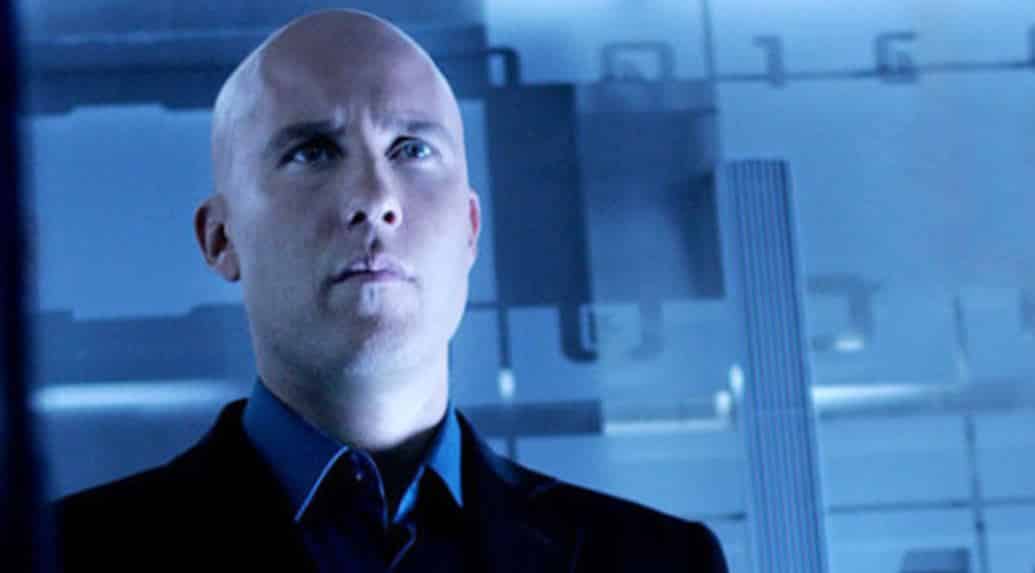 When it comes to TV projects, DC still have the edge on Marvel in terms of the quality and amount of shows they put out. It's also easy to forget that historically they were the ones who invented the comic book TV show, with both Lois & Clark and Smallville enjoying lengthy runs on our screens.
Michael Rosenbaum's portrayal of Lex Luthor probably sits somewhere between Kevin Spacey and Gene Hackman in terms of its popularity (Unlucky, Jesse Eisenberg!), and this year he also joined the MCU when he cropped up playing Ravager leader Martinex in Guardians of the Galaxy: Vol. 2.
35. Neal McDonough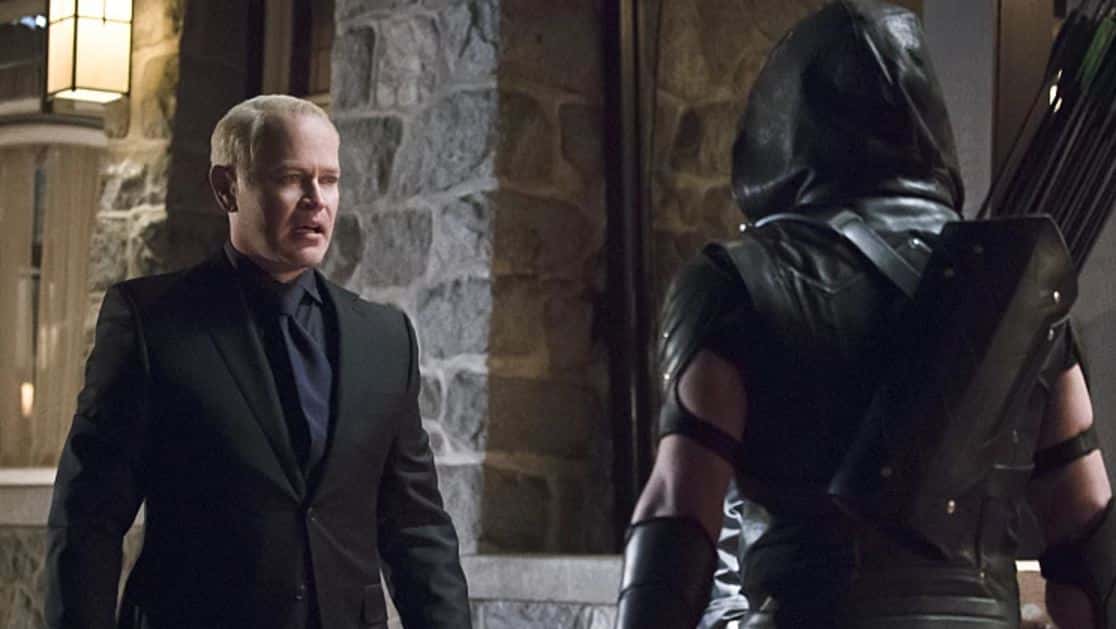 The first time I recall seeing Neal McDonough onscreen was when he appeared in Star Trek: First Contact, following in the finest traditions of any minor Starfleet Officer and being unluckily assimilated by the Borg.
Still, that didn't stop him becoming the second Howling Commando to make our list, as he's appeared in both MCU movies and TV shows as the iconic Dum-Dum Dugan. He's also clearly a big fan of alliterated names too, as he had a recurring role in 'Arrow' as the psychotic Damien Darhk.
34. Adrianne Palicki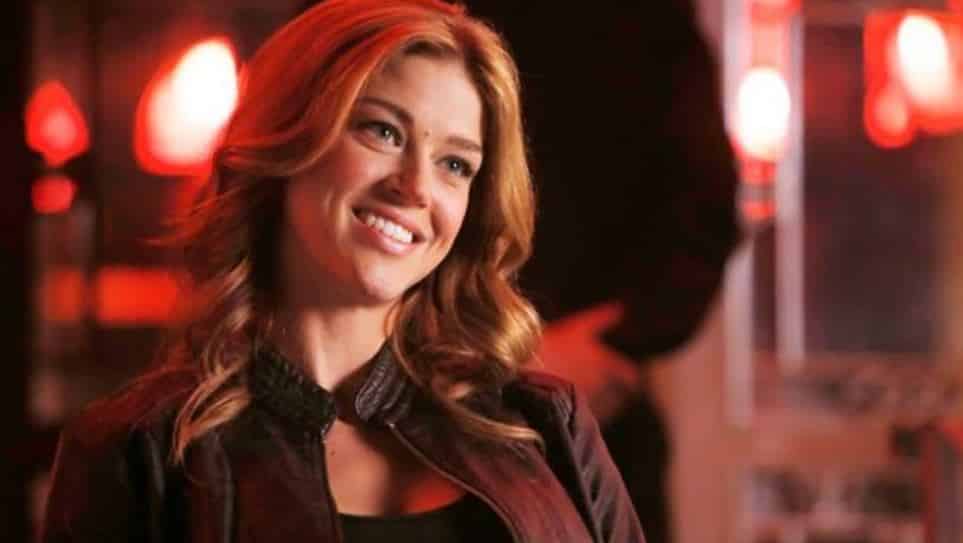 The statuesque and wonderfully named Palicki was a huge hit with the fans when she was cast as Bobbi 'Mockingbird' Morse in Agents Of SHIELD. So much so that she and her onscreen husband Nick Blood earned themselves a shot at a spinoff series.
Sadly, 'Marvel's Most Wanted' didn't pan out for the pair, very much like a certain 'Wonder Woman' TV show that Palicki starred in the pilot for. As well as playing Diana Prince, she also had a role in an episode of Smallville during her first forays into acting.
33. Taika Waititi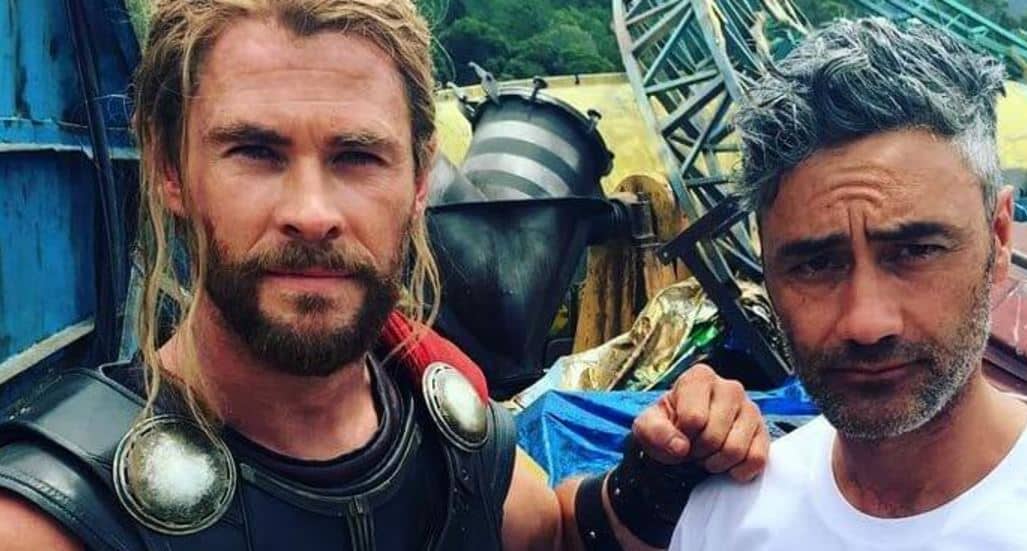 2017 is going to be the biggest year of Waititi's career. As well as landing the job of directing Thor: Ragnarok, the Kiwi actor is also appearing in the movie as Korg, the heavyweight gladiator who becomes Hulk's right hand man in the 'World War Hulk' storyline.
Being a multi-talented kind of guy, Waititi doesn't actually have too many acting credits to his name, 22 to be precise. But one of these does happen to be a DC role, when he was cast as Hal Jordan's best friend Tom Kalmaku in 2011's Green Lantern.
32. Colin Salmon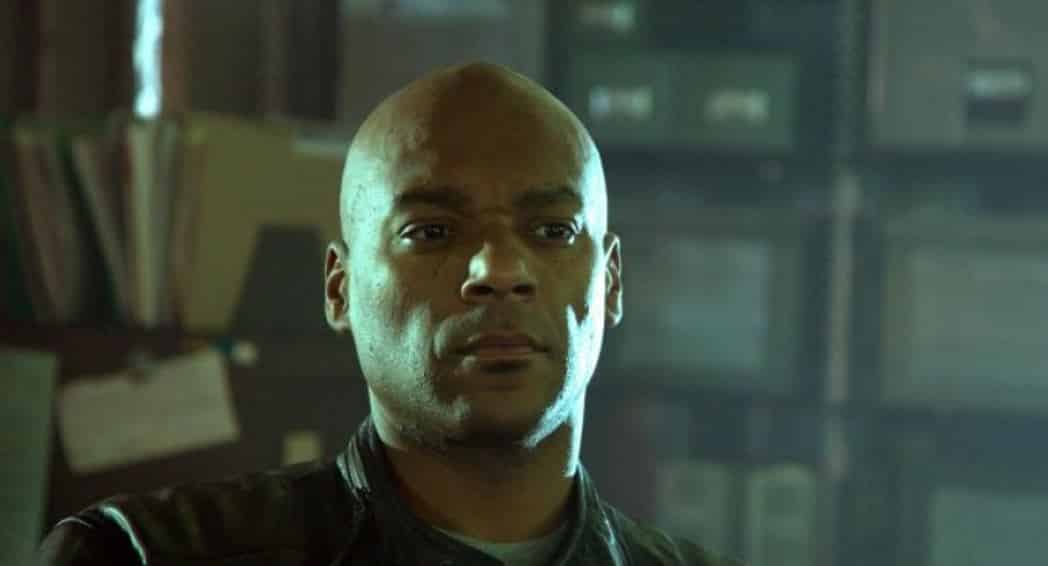 A popular British actor who is no stranger to American audiences, Salmon has enjoyed a recurring role in the 'Resident Evil' franchise, as well as a number of other notable sci fi and fantasy projects. He's also been around in the CW-verse for quite some time now, where he plays Oliver Queen's long suffering stepfather, Walter Steele.
Salmon worked for Marvel a long time before he cropped up in Arrow though. Back in 2008's Punisher: War Zone he played frustrated cop Paul Budiansky, who spent the majority of the movie frantically trying to arrest people, only to watch on helplessly as Ray Stevenson brutally murdered them in front of him.
31. Michael Chiklis

Fresh off his career-defining turn as dirt-bag Detective Vic Mackey on The Shield, this physically imposing actor was picked up by Marvel to play Ben Grimm in the original two Fantastic Four movies.
More recently, he's switched allegiances to work for DC, and managed to bag himself a recurring role in Gotham. Whilst initially appearing as the heroic Captain Nathaniel Barnes, that character's unfortunate exposure to the Tetch virus has now turned him into demented villain, The Executioner.
30. Kelly Hu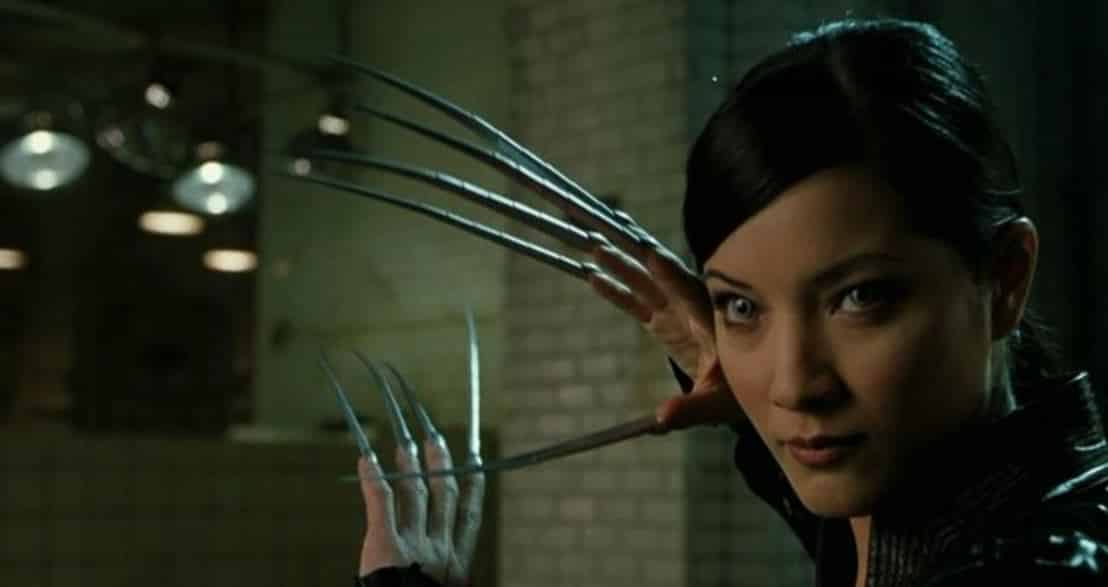 This high-kicking Hawaiian martial arts actress has spent the best part of thirty years in the business, and has lent both her vocal and fighting talents to numerous comic book projects across the big two companies.
Marvel fans will remember her most from that epic face-off with Wolverine in the closing stages of X2, where she played Lady Deathstrike. Fast forward a decade and Hu has now switched sides, appearing for DC across all 5 seasons of 'Arrow' where she portrays another twisted villain, China White.
29. Colm Feore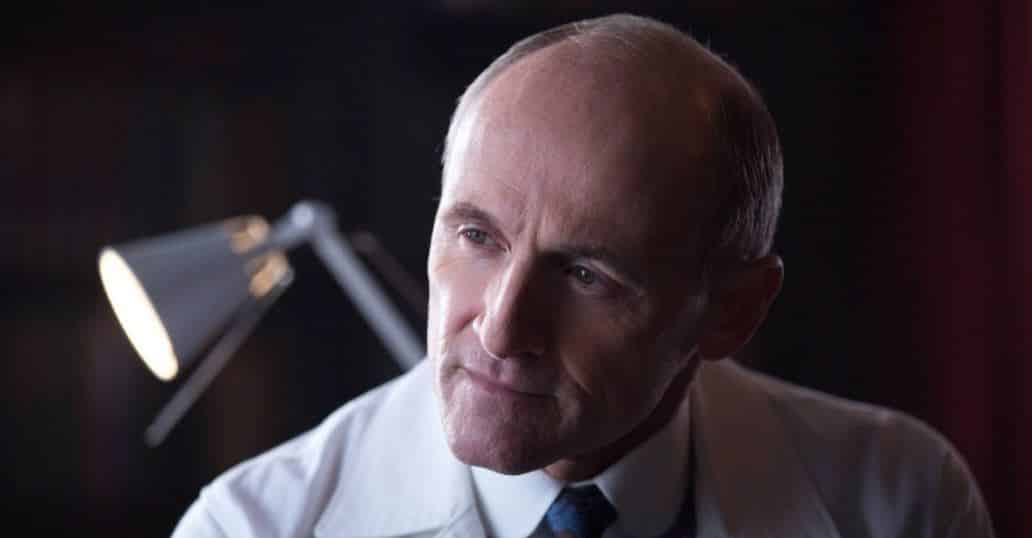 A Boston native with a staggering number of acting credits to his name, Feore has appeared in countless blockbuster franchises, and has two Marvel credits to his name. In addition to playing Ice King Laufey in the MCU, he also turned up in the Spider-Verse as sinister CEO Donald Menken.
Cut through his appearances in the Riddick movies and Battlestar Galactica, and he also has a DC role to his name, showing up in a couple of episodes of 'Gotham' where he starred as organ-trading lunatic Dr Dulmacher.
28. Joe Manganiello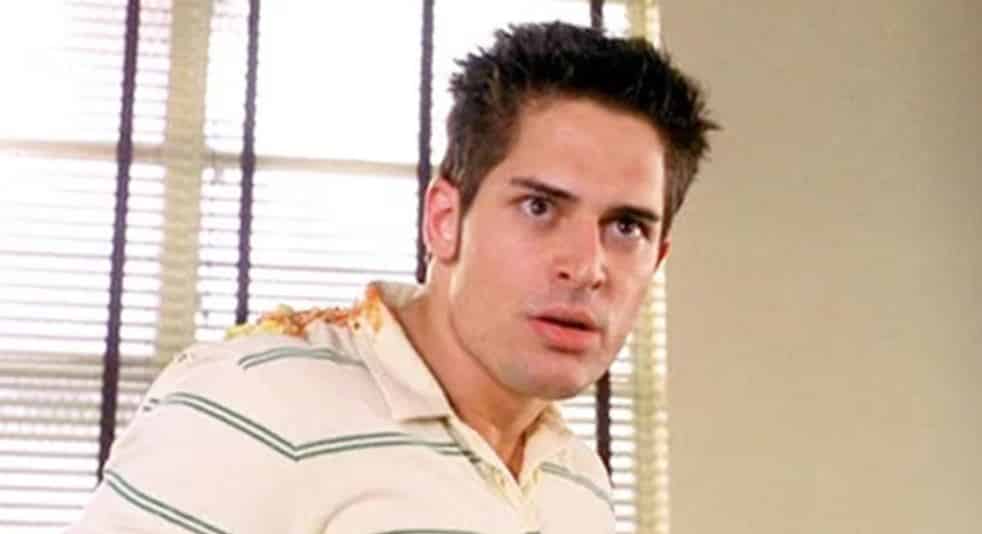 Perhaps best known for his ab-flashing antics in the 'Magic Mike' movies, one of
Manganiello's earliest roles was as hapless school bully Flash Thompson in the original Spider-Man franchise.
Whilst that might not have ultimately lead to an appearance as Venom for Manganiello as it has in the Marvel comics, there's no need to feel too sorry for him. He's only gone and been cast as the DCEU version of Deathstroke in Ben Affleck's upcoming Batman solo movie.
27. Benjamin Bratt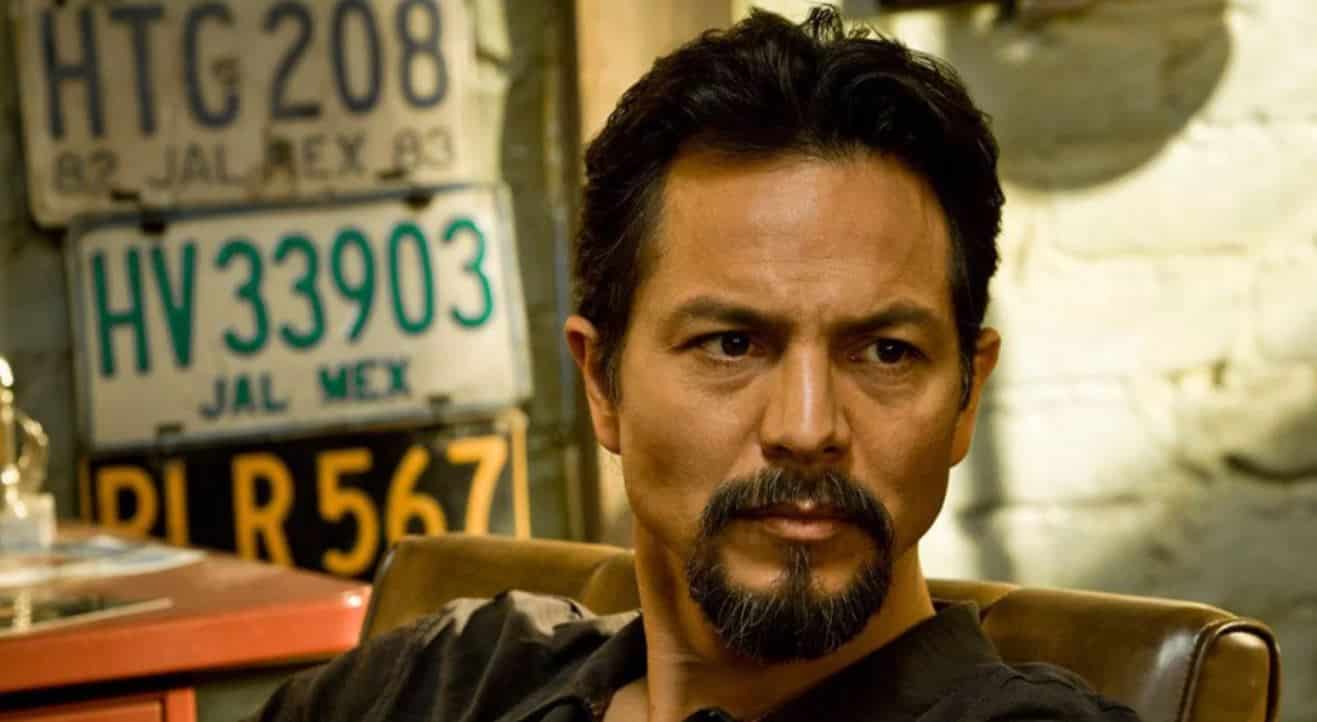 With over 30 years of acting experience under his belt, Ben Bratt finally joined the MCU last year, when he was cast in the supporting role of Jonathon Pangborn in
'Doctor Strange'. If you don't know who that is, he's the fella who points Strange in the direction of the Ancient One in order to go and get his broken hands fixed.
There are so many credits on Bratt's CV worthy of praise, including 'Demolition Man', 'Traffic' and 'Clear & Present Danger'. Unfortunately there's also his turn in Halle Berry's 2004 Catwoman movie too. Oh well…
26. Morena Baccarin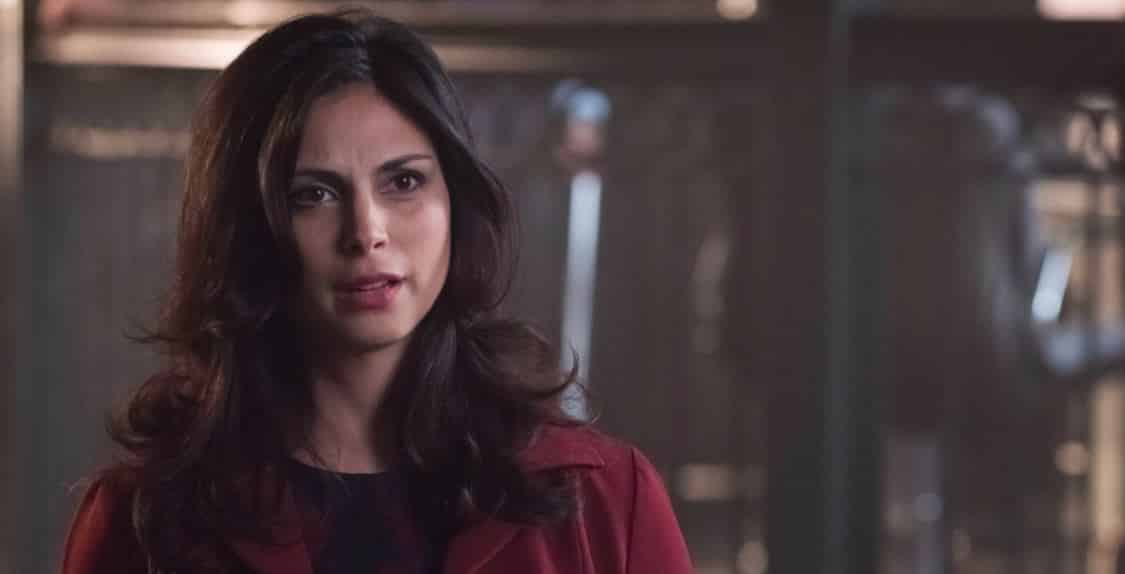 After her breakthrough performance on 'Firefly', the stunningly beautiful Baccarin continued to build an impressive back-catalogue of television work, including repeat appearances in Stargate: SG1 and V. It has also seen her pick up two DC characters in the process, with a supporting turn on 'The Flash' leading to the recurring role as Dr Leslie Thompkins in 'Gotham'.
Last year saw her wowing Marvel fans with her sexy portrayal of prostitute turned Merc sweetheart Vanessa Carlyle in the outrageous 'Deadpool' movie. It's been confirmed that she will be reprising the role the sequel next year.
25. Danny Huston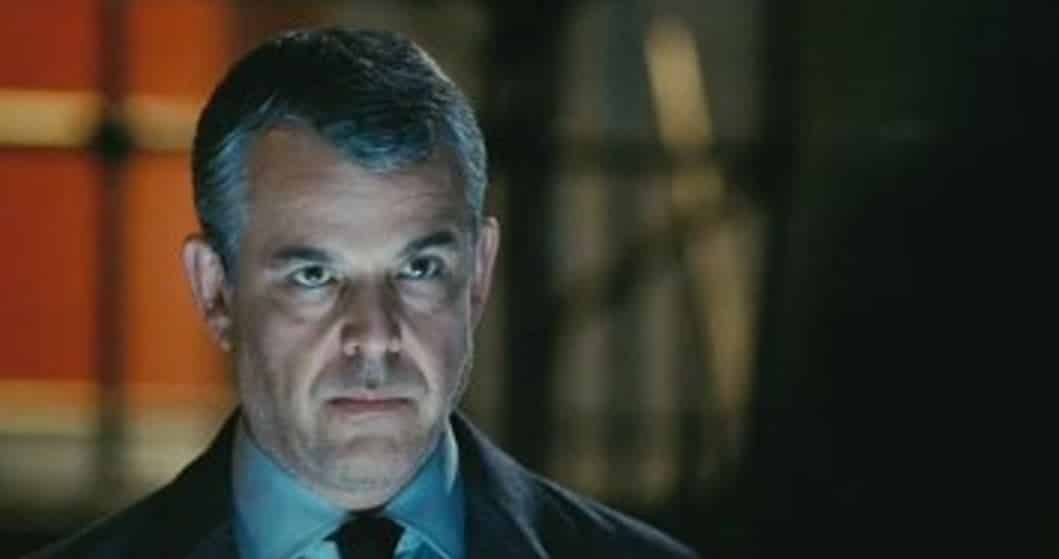 Having been initially introduced as the main bad guy in this year's Wonder Woman, Huston's villainous General Ludendorff was ultimately revealed to be little more than a hapless pawn of evil God Ares. A revelation that came when he sadly didn't dissolve into a pile of ash having been confidently stabbed by Diana.
Of course, this isn't the first time that Huston has portrayed a military comic book villain. He's one of three actors to have played Wolverine's obsessive military nemesis, Colonel Will Stryker. And, once again, his fictional military career came to an inglorious end. Brainwashed by a dying mutant, he was sent wandering off into the desert.
24. James Marsden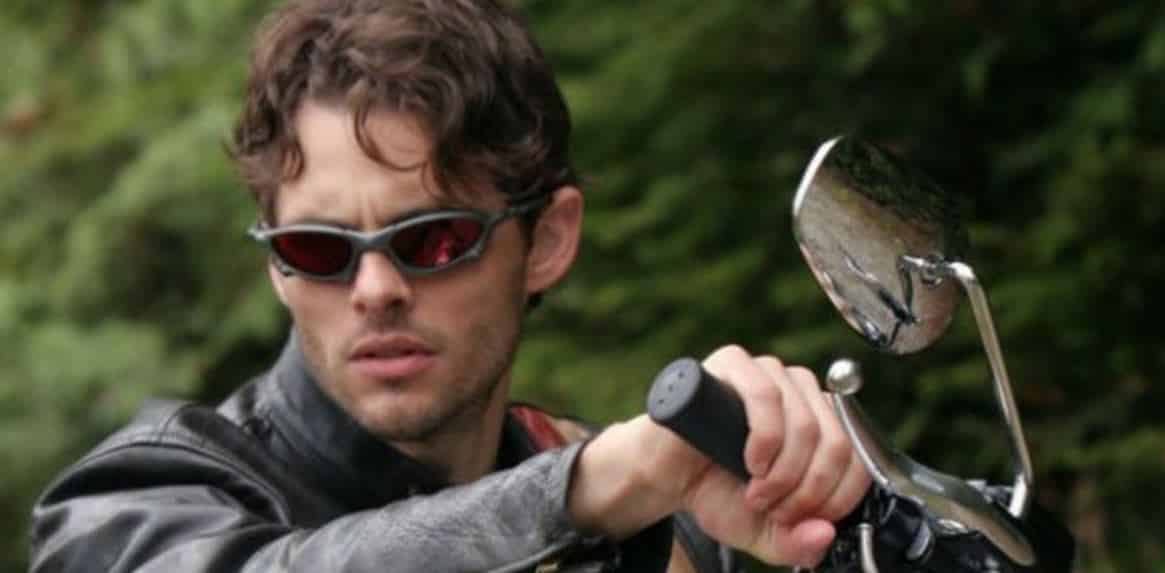 Sticking with another 'X-Men' character, James Marsden was one of the original cast members for the franchise, playing Team Leader Scott Summers/Cyclops. Whilst it has been a recurring role for him, it was also one that was untimely cut short with the brutal slaying of the character by his girlfriend Jean Grey at the start of 'X2':
Now, Cyclops was a nice guy, but never seemed to have the best of luck when it came to matters of the heart. His longstanding relationship with Jean was ultimately destroyed by the introduction of Wolverine. Which seems to be a bit of a recurring theme for Marsden. As if his troubles in Westworld weren't bad enough, when he played Richard White in 'Superman Returns' he again had to try and save his marriage from the arrival of another super-powered rival.
23. Tommy Flanagan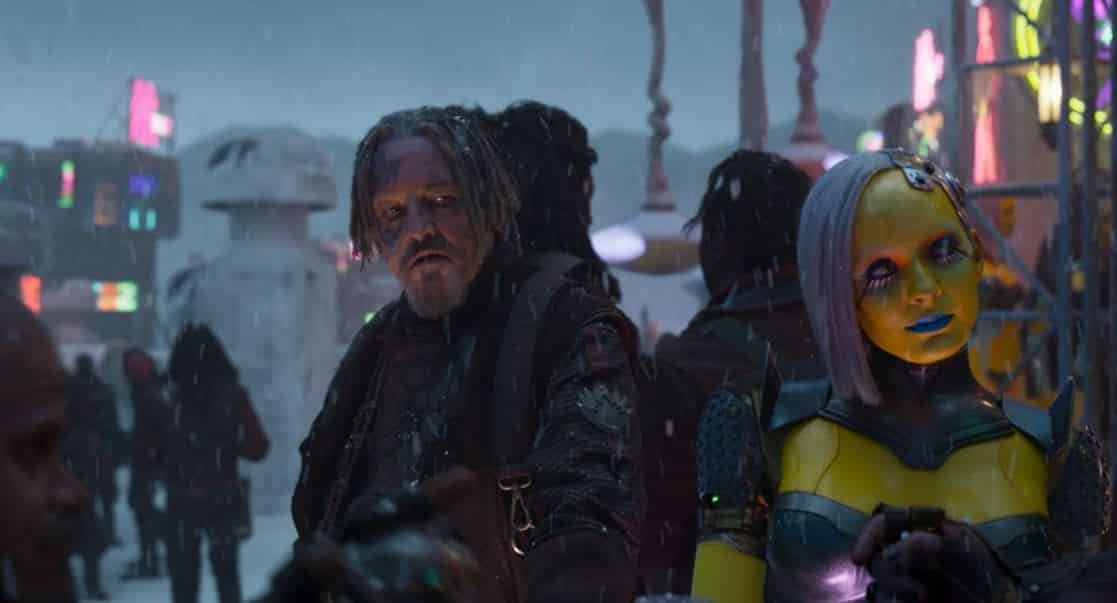 With his strikingly scarred facial features, this Scottish actor is immediately recognisable from his appearances in movies such as 'Gladiator' and 'Smokin Aces', as well has his long-running role as Chibs in 'Sons Of Anarchy'.
This year, he made a disappointingly short Marvel debut in GOTG2, where he played Tulik, one of Yondu's hapless lieutenants. He also appeared for DC in an episode of 'Gotham' as the charmingly named 'Tom The Knife', who actually turned out to be quite a nice guy in the grand scheme of things.
22. Adewale Akinnuoye-Agbaje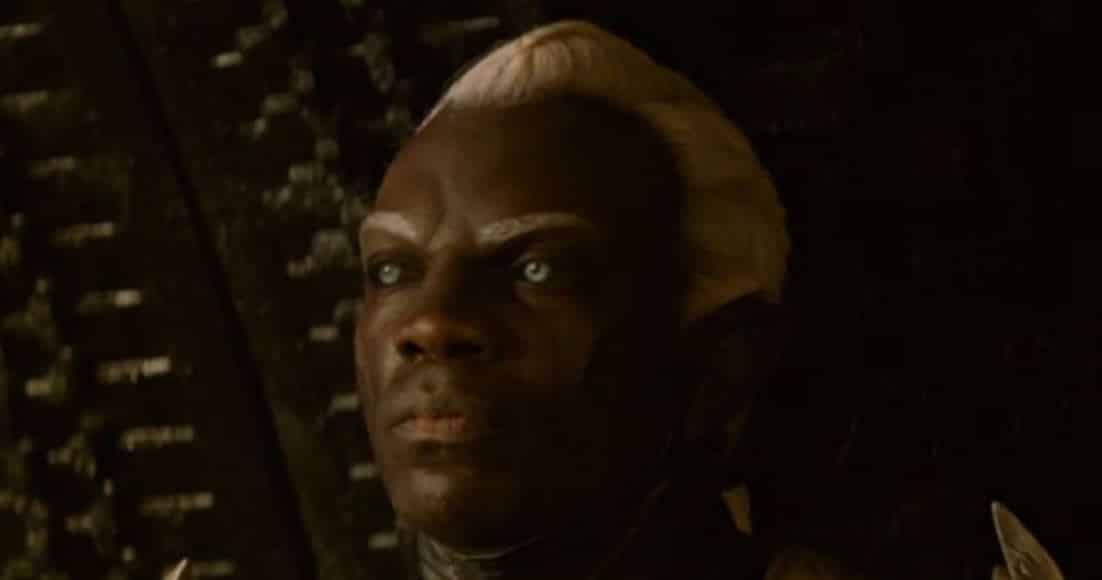 With a name that would slaughter the opposition in any game of Scrabble, and an impressively imposing physique to match, this Brit actor is a memorable screen presence in any movie he features in.
Despite being virtually unrecognizable in 'Suicide Squad', where he played Killer Croc, he still managed to put in a show-stealing performance as the cannibalistic, yet still kind-hearted felon. It isn't the first time he's acted for a villain buried under a thick layer of prosthetics either. He also starred in 'Thor 2' as Malkeith's heavy-hitter, Kurse.
21. David O'Hara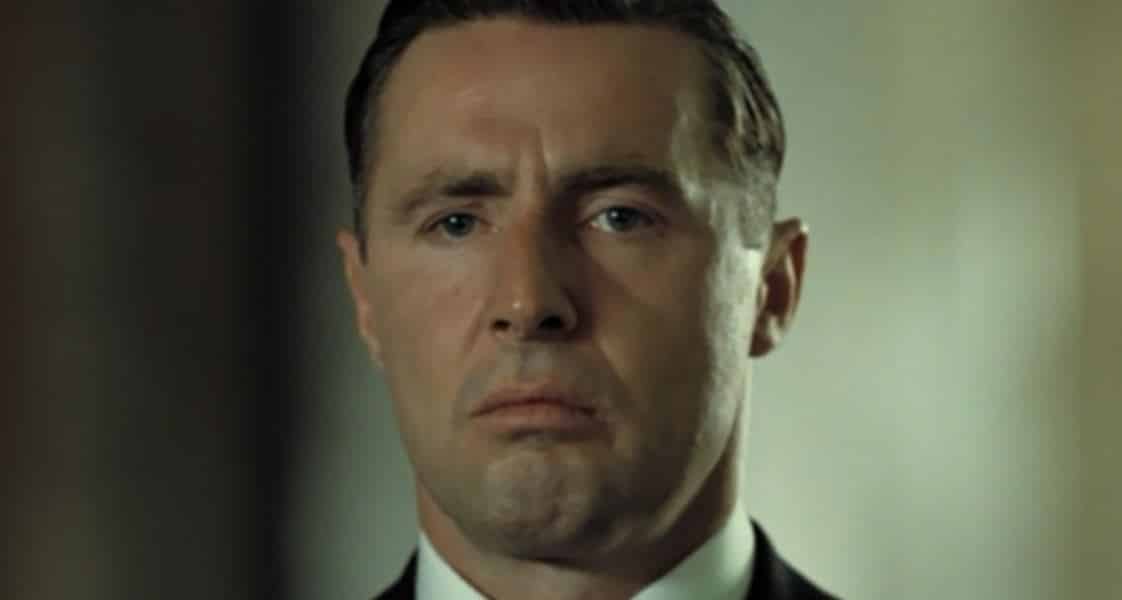 Another actor who's seemingly made an entire career out of playing the bad guy is Scottish actor David O'Hara. He recently appeared in the LMD alternate reality on 'Agents Of SHIELD' as Fitz's tyrannical father, Alistair.
His DC credit is for his work in 'Gotham', where he played Alfred Pennyworth's old army buddy, Reggie Payne. Having screwed over and badly wounded Alfred, the nasty drunk ultimately met his end when Selina and Bruce threw him out of a window.
20. Ciaran Hinds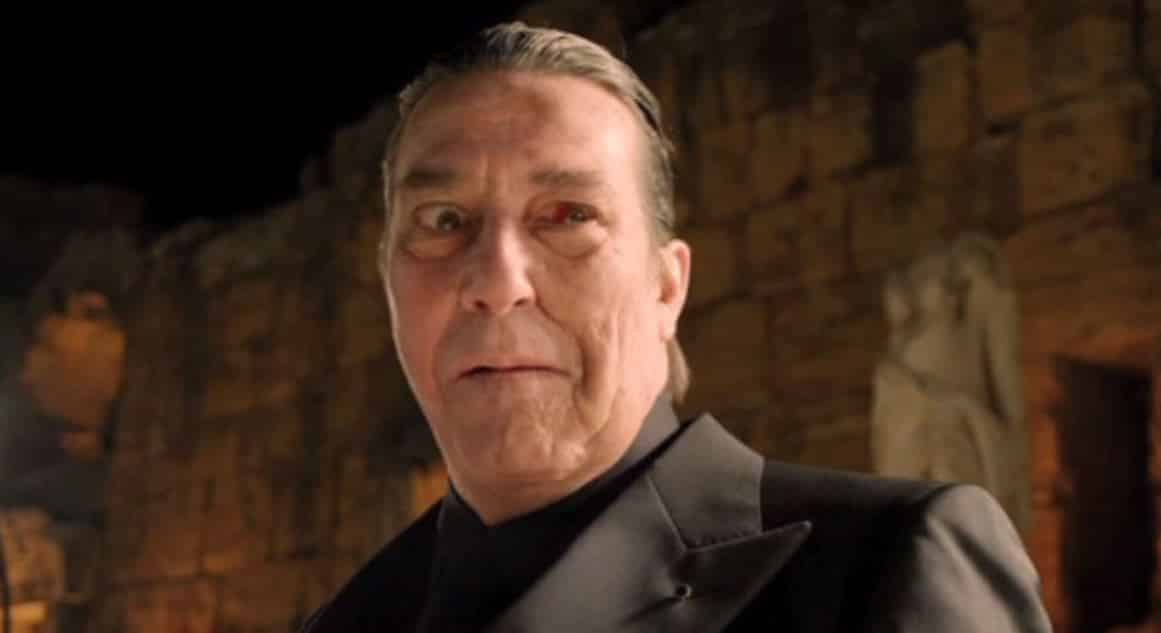 The upcoming 'Justice League' movie will not see the heroes facing off against legendary DC villain Darkseid, but will instead feature that character's demented uncle, Steppenwolf as the primary antagonist.
Although largely rendered in CGI, Hinds will be providing the motion capture and dialogue of the character. He was also on bad guy duties in the quite awful 'Ghost Rider: Spirit of Vengeance', where he starred as the demonic Roarke.
19. Angela Bassett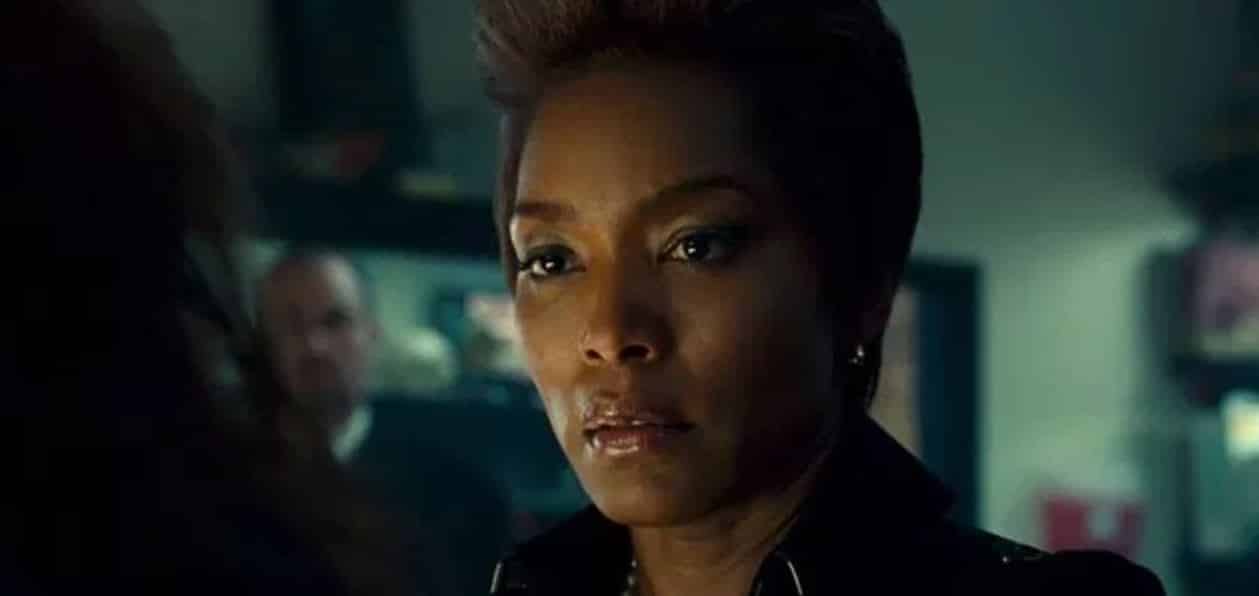 One of the few good things to earn great praise about last year's shaky 'Suicide Sauad' adaptation was Viola Davis's ice-cold turn as the sinister Amanda Waller. Audiences have short memories though, as Angela Bassett had already played Waller in the even shakier 'Green Lantern' movie.
Next year will see Bassett making her Marvel debut, when she appears in the 'Black Panther' solo movie. That movie will see a grieving King T'Challa returning to his kingdom and family, including his mother Ramonda, who the actress will be portraying.
18. Terence Stamp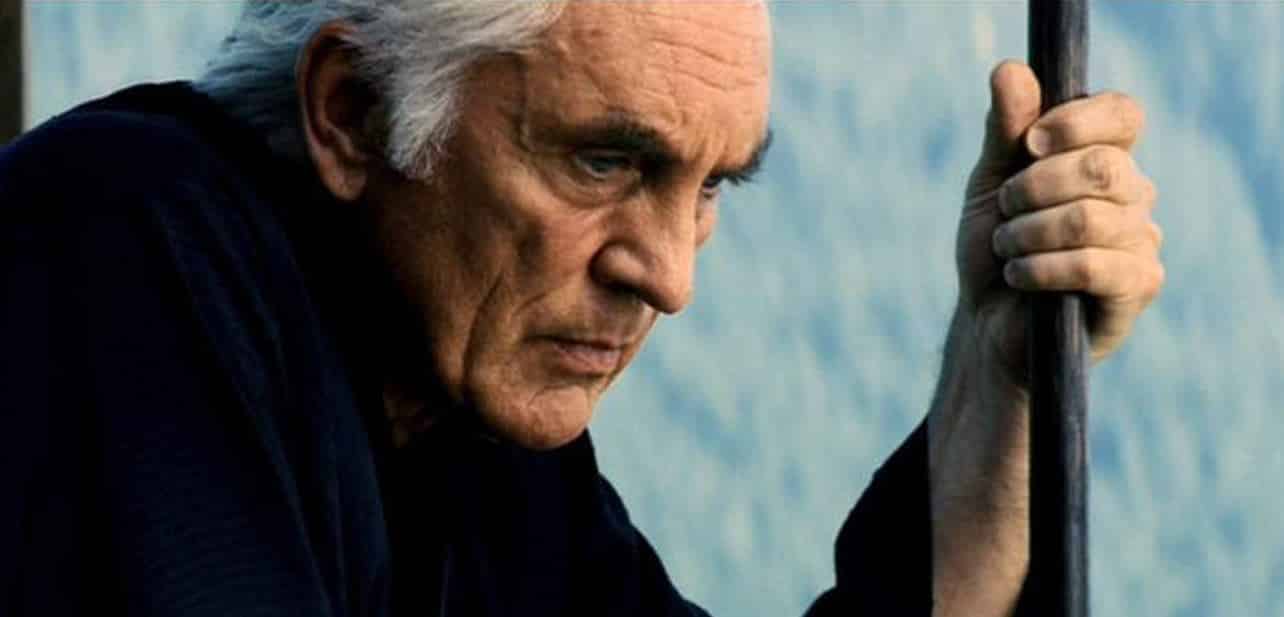 A legendary British acting talent, Stamp has played big characters in both Marvel and DC storylines, with his portrayals now having been rebooted and recast for new updated versions.
His interpretation of blind ninja Stick was one of the few high points of the shambolic 'Elektra' movie, and laid the foundations for Scott Glenn's Netflix incarnation. He was also the original General Zod, with his iconic performance massively overshadowing Michael Shannon's recent DCEU reimagining.
17. Donal Logue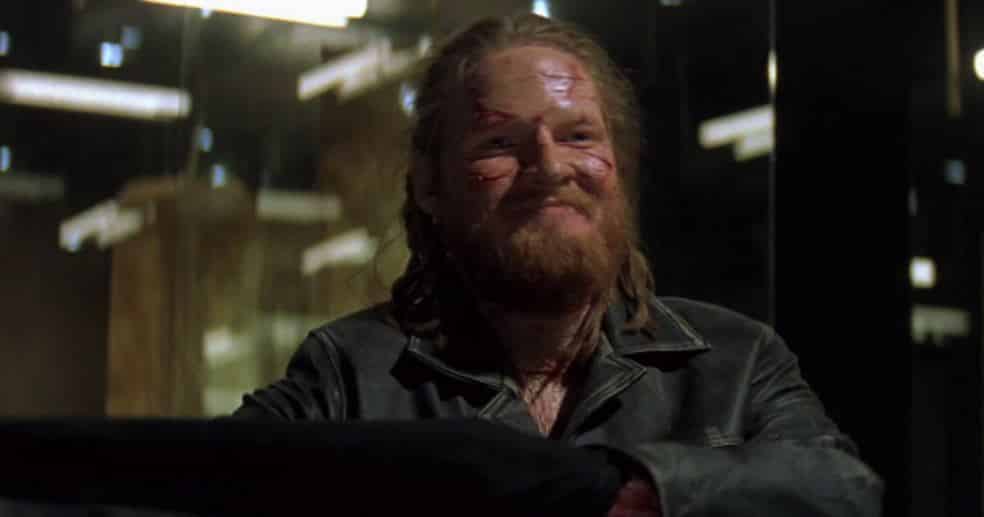 This dependable actor has a brace of Marvel credits to his name. He spent the entirety of the original 'Blade' movie having his arm repeatedly hacked off by the eponymous vampire hunter, and also starred in the 'Ghost Rider' movie has Johnny Blaze's long-suffering manager, Mack.
The transfer of slovenly Detective Harvey Bullock from page to screen was always going to carry a certain amount of risk for DC, but Logue has proven to be a big hit with the fans. His funny and loveable version of the character is proving to be one of the best things about the 'Gotham' TV show.
16. Dolph Lundgren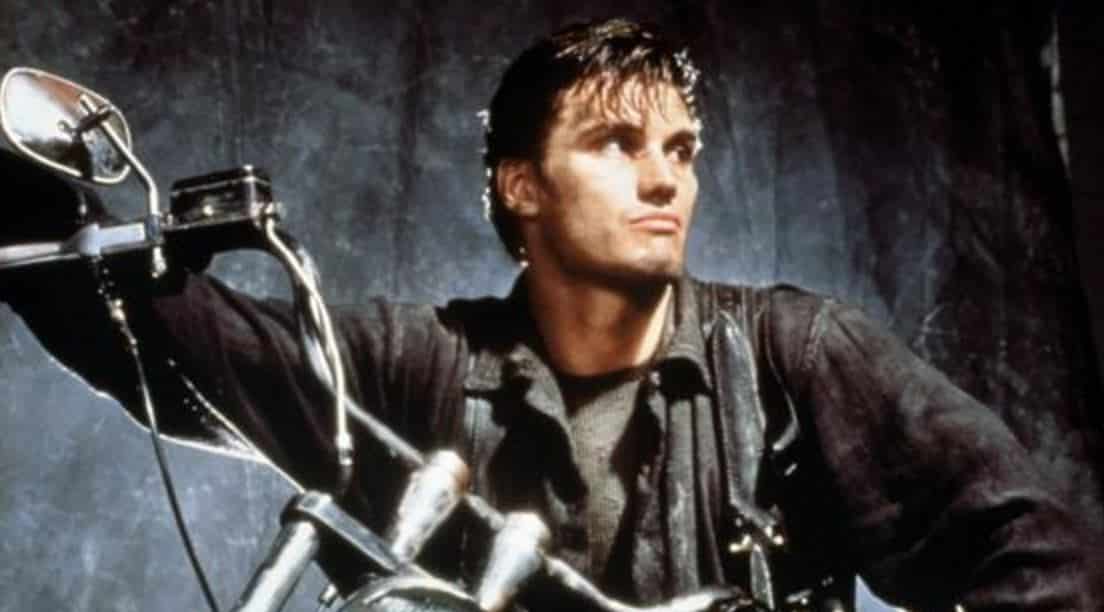 Until last year's explosive debut for Jon Bernthal's new Punisher, audiences had been previously subjected to a hat-trick of misfiring cinematic versions. Lundgren's ill-conceived 90's performance sadly remains the worst of the trio, a hammy and cliched sketch of the character that bears little resemblance to the source material.
Still, redemption awaits, as the big Swede has been announced as playing King Nereus in next year's solo 'Aquaman' movie. In the comics, Nereus is the leader of a clan of exiled Atlanteans, desperate to defeat Arthur and regain control of their former home.
15. Clancy Brown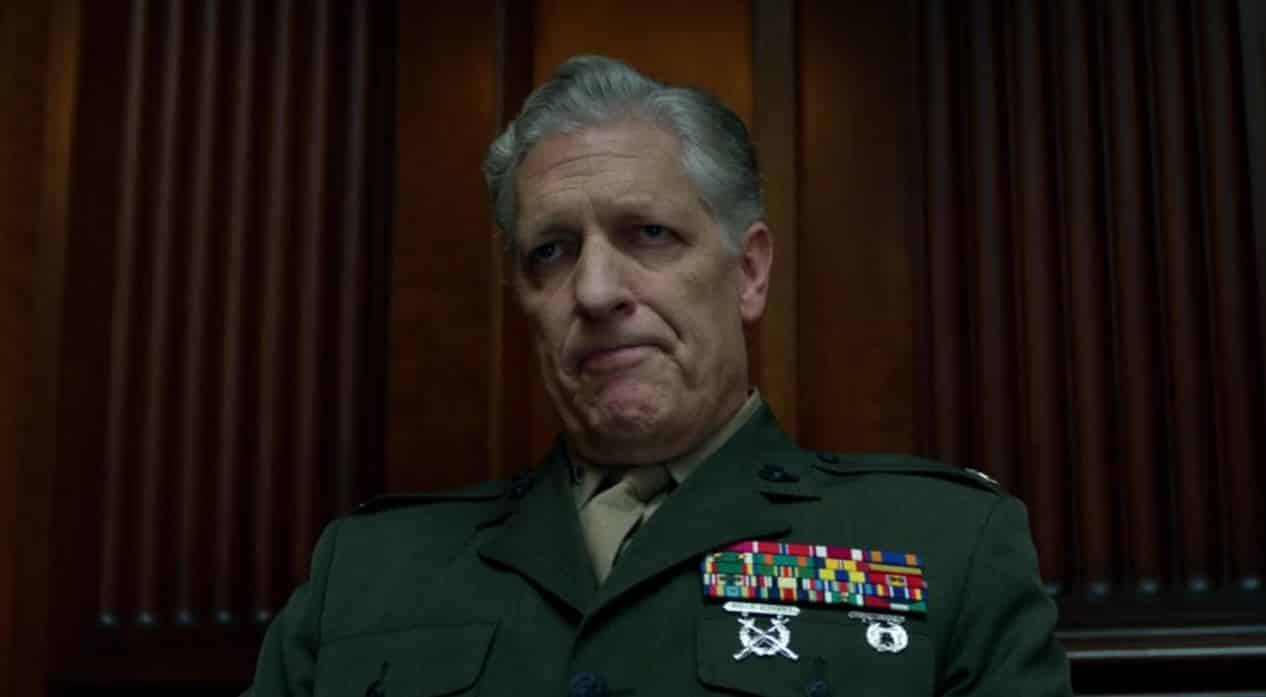 A true legend of the sci-fi and fantasy genre, the gravelly voiced Clancy Brown has spent his entire career playing iconic characters. From his breakout performance in 'Highlander', to his memorable appearances in 'The Shawshank Redemption' and 'Starship Troopers', Brown has owned every scene he's ever appeared in.
Thanks to his distinctive voice he's also managed to own the ones he hasn't appeared in too. He voiced Parallax in 'Green Lantern', and has recently turned up playing corrupt military officers in both the Flash and Daredevil TV shows.
14. Dave Batista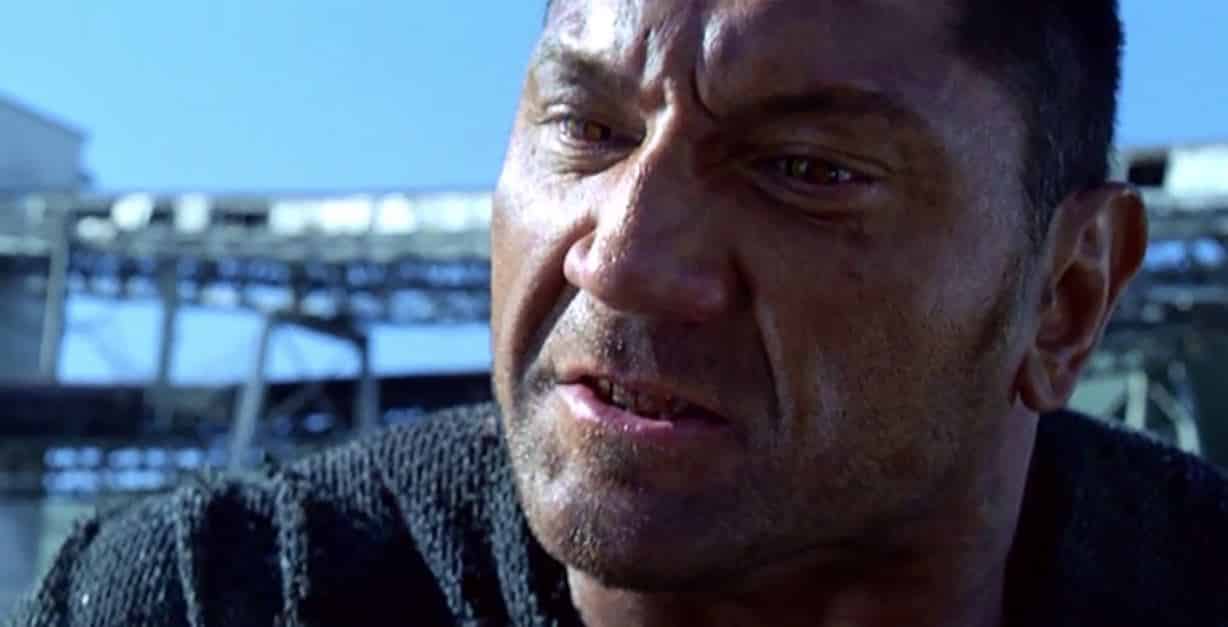 Any initial worries that fans had about this former WWE wrestler being cast in the MCU were blown apart in the wake of his riotous debut as Drax in the first GOTG movie. He's rapidly become one of the most popular characters in the franchise, with Batista perfectly delivering the right balance of humor and aggression the role requires.
It's not his first comic book character though. Back in 2008 when he was starting to work around the transition from wrestling to acting, Bautista made an appearance on 'Smallville' as parasitic Phantom Zone escapee Aldar.
13. Tim Robbins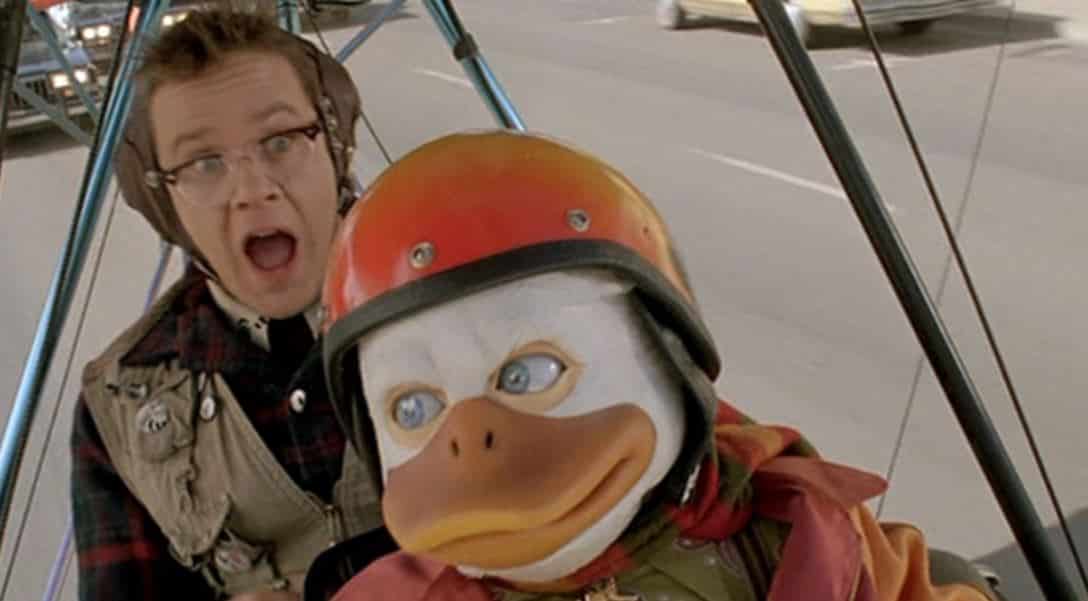 Marvel have made their fortune on their ability to lift bizarre and outlandish characters from the pages of their comics, and convert these into believable and watchable live action versions. Recently, one of their oddest creations, Howard The Duck, has managed to find his way back into the MCU via cameos in the GOTG movies.
The original Howard The Duck feature film was somewhat of a car crash, and it's a testament to the character's popularity that the company are choosing to bring him back. In that movie, Tim Robbins starred as Howard's human sidekick Phil. Robbins sadly also played greaseball Senator Hammond in another movie disaster, DC's 'Green Lantern'.
12. Michael Clarke Duncan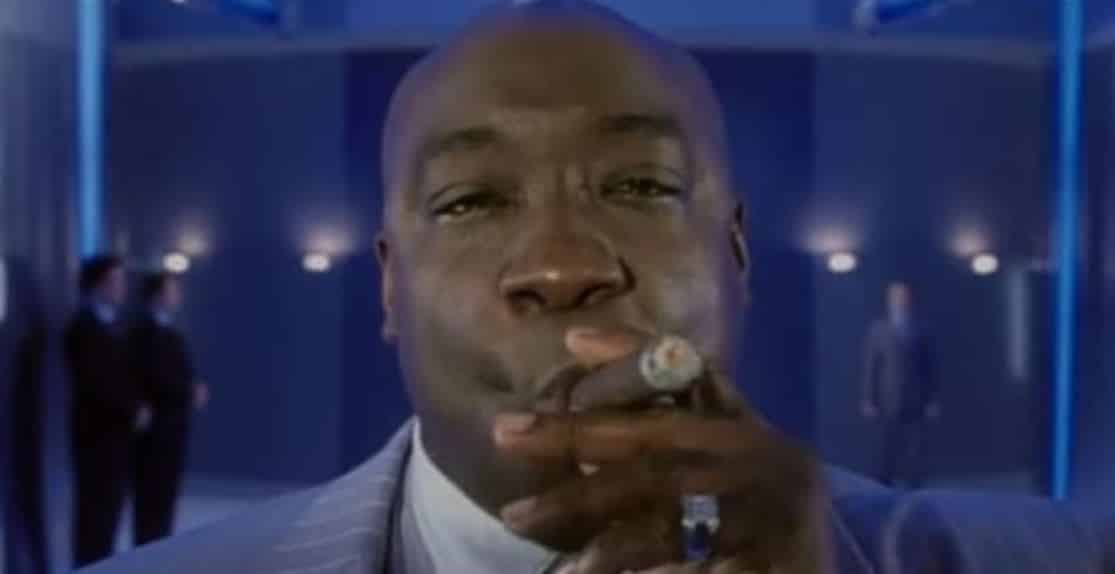 As famous for his deep booming voice as he was his huge physical profile, Clarke Duncan became hugely popular with audiences after appearances in 'Armageddon' and 'The Green Mile'.
One of his final roles prior to to his passing in 2012 was voicing Killiwog in 'Green Lantern'. On the Marvel side of the coin, he memorably played the Kingpin back in the original 'Daredevil' movie.
11. Willem Dafoe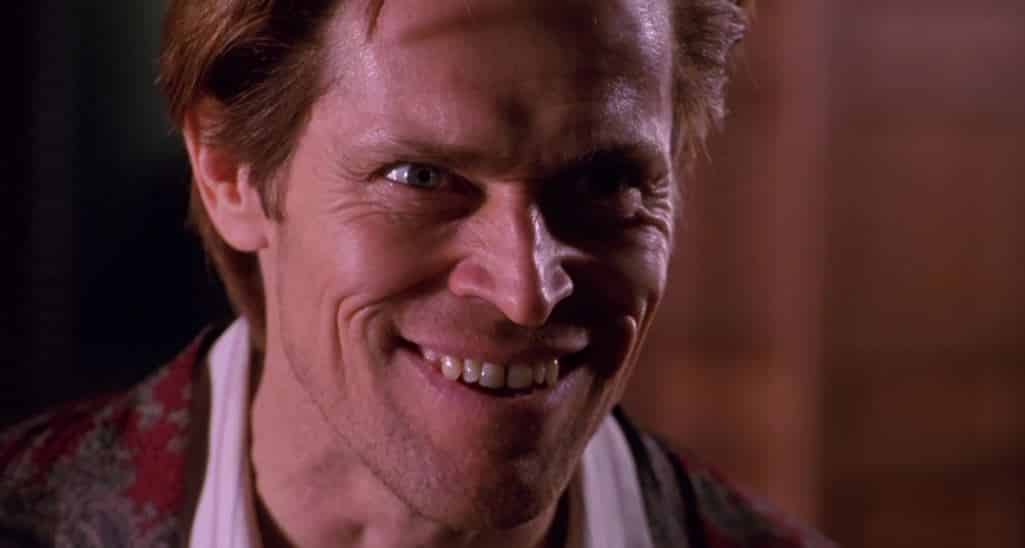 Much as any actor who tries to play The Joker will find themselves living in the shadow of Heath Ledger's iconic take on the character, any attempting to channel their inner Green Goblin will find Dafoe's haunting performance overshadowing them.
DC fans have been calling for Dafoe to be cast as a live action Joker for years. He is indeed now set to join the DCEU, but in a very different role. He will be portraying Arthur Curry's chief advisor Vulko in next year's 'Aquaman' movie.
10. Djimon Honsou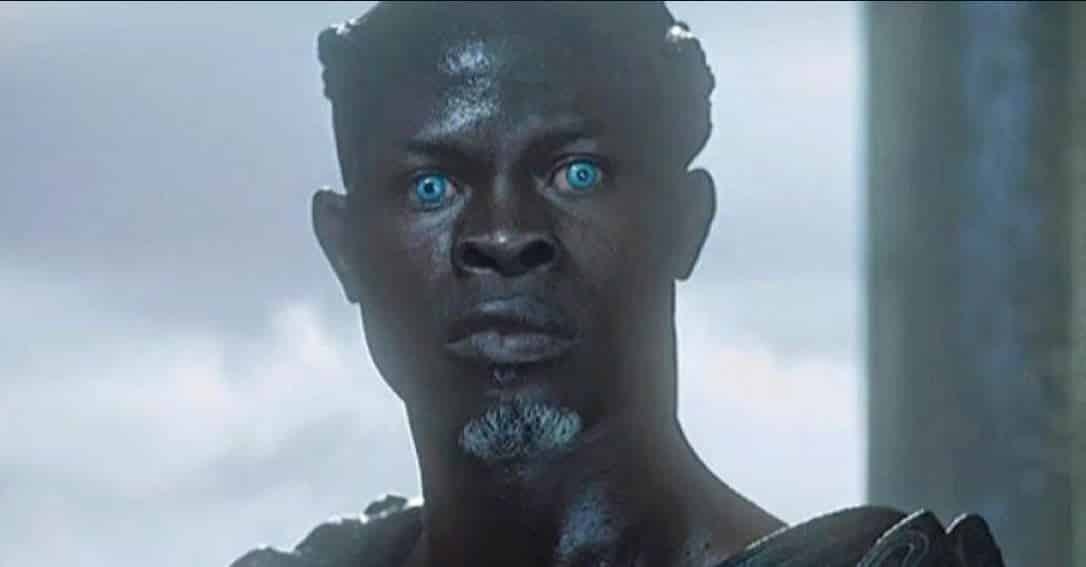 Honsou shot to fame way back in 2000 when he played Maximus's ally Juba in 'Gladiator'. This led to a string of supporting roles in big blockbusters, and he subsequently made an appearance as a DC villain, when he appeared as Midnite in the Keanu Reeves adaptation of 'Constantine'.
More recently, he was cast by Marvel as the murderous Korath in the first Guardians of the Galaxy movie. Whilst it may only have been a short appearance, his blistering put-down of Chris Pratt's Starlord have earned him a special place in MCU lore.
9. Laurence Fishburne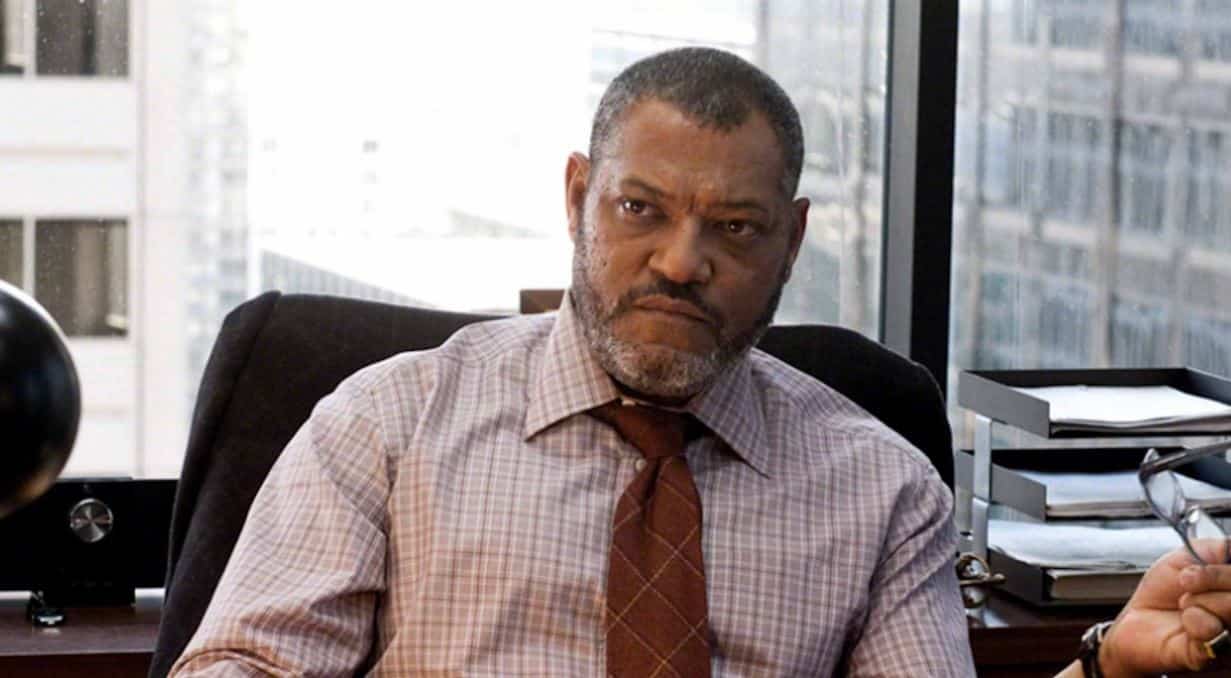 This actor's commitment to the sci-fi genre is undeniable, with starring roles in classics such as The Matrix and Event Horizon complemented by appearances in Predators and Passengers. It's no surprise, therefore, to see that he played the Silver Surfer back in the 'Fantastic Four' movies.
He's also gone down well with fans as the DCEU's new version of Perry White, turning up on both 'Man Of Steel' and 'BvS' to waste his breath in a vain effort to keep Lois Lane from getting herself into trouble.
8. Tommy Lee Jones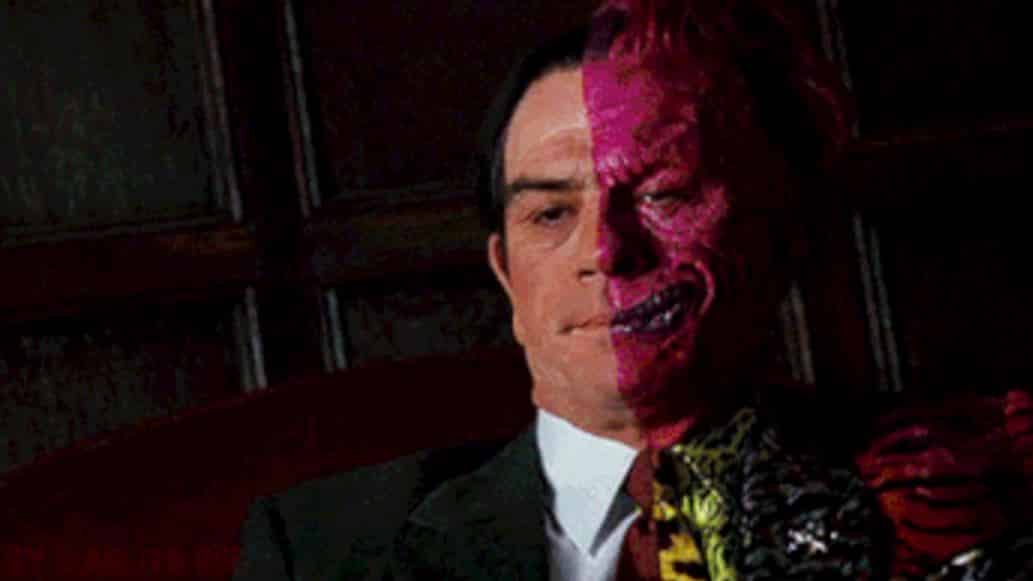 Cast your minds back to 1995, and Val Kilmer's one and only appearance as The Dark Knight in Batman Forever. His opponents, bathed in a sea of blinding neon and dry ice, were Jim Carrey's camp Riddler, and Tommy Lee Jones's suitably schizophrenic Two-Face.
Fast forward 16 years to the dawn of the MCU, and Marvel we're looking for somebody to play General Chester Phillips, the outwardly abrasive yet kind-hearted boss of the new Captain America. It's a role that couldn't be more different from Two-Face, and one that Tommy Lee Jones carries off brilliantly. Who would have thought eating someone else's dinner could be so intimidating?
7. Halle Berry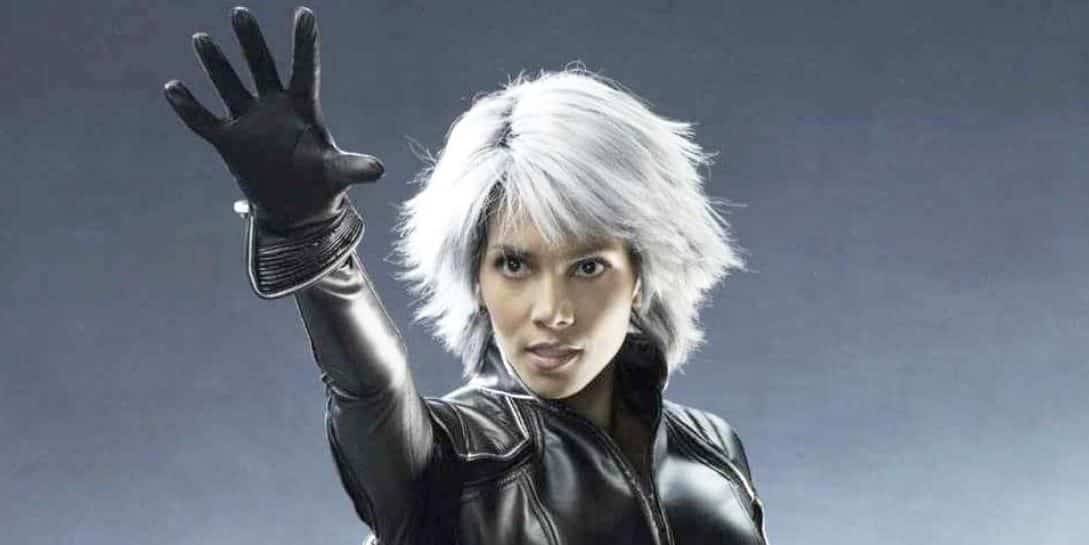 There are two things that can be harmful to the career of a Hollywood actress. The first is winning an Academy Award, setting a career high benchmark that very few can hope to repeat. The second is to be cast as a Bond Girl, essentially closing the door to a whole host of future roles.
Halle Berry has achieved both of these accolades, but neither were as damaging to her reputation as her horrendous appearance in the attempted Catwoman reboot. Still, her repeat appearances as Storm over in the X-Verse has meant she hasn't exactly struggled to pay the bills.
6. Michael Fassbender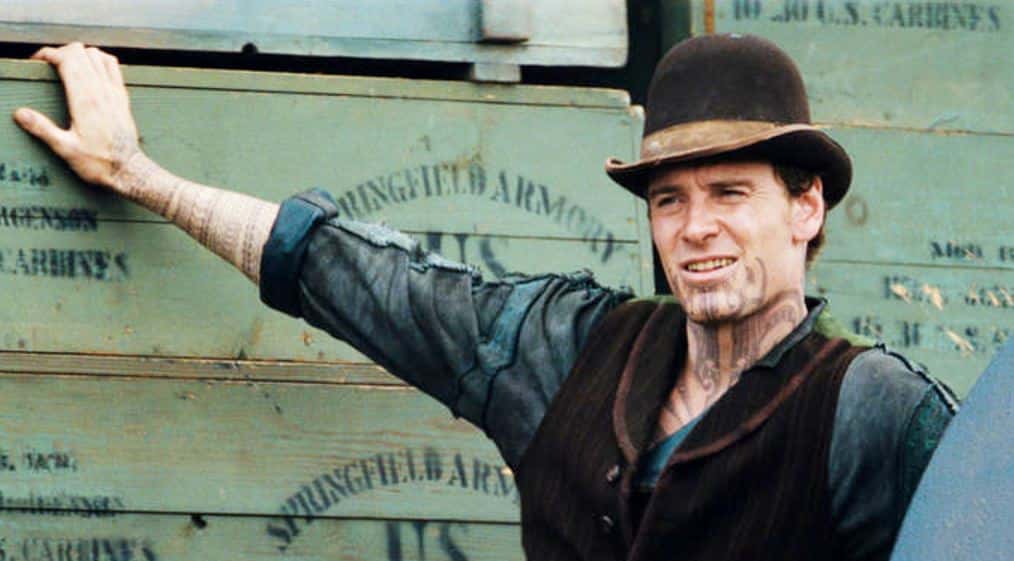 Another actor who has benefited from a recurring role in the X-Men movies is Michael Fassbender, who has become the franchise's younger version of Magneto. Wether picking up nuclear attack subs, or using spare change to carry out a bit of brain surgery, he's fast become the best thing about the newly retconned timeline.
In stark contrast to this was his turn as demented henchman Burke back in Jonah Hex. A character as cliched and corny as they come, he was one of the worst aspects of the movie. And that was a movie with Megan Fox involved in it.
5. JK Simmons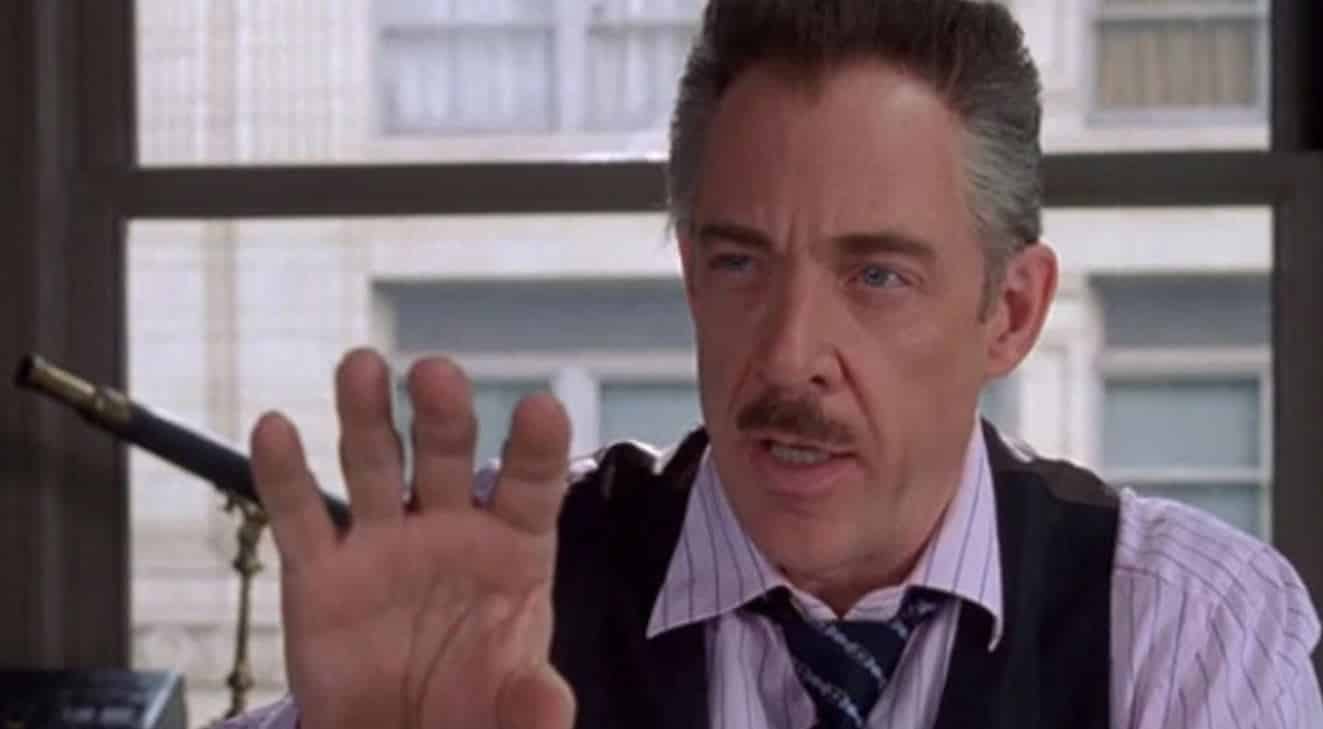 Otherwise known as 'the man who launched a million memes'. Although very much maligned in the third movie of the original Spider-Man trilogy, Simmons's portrayal of J Jonah Jameson was an absolute riot, verbally destroying Tobey Maguire in every scene the two actors shared.
So successful was Simmons in the role, that there was a campaign to bring him back for the MCU reboot. He has instead chosen to cross the line and head for the DCEU, with his new incarnation of Jim Gordon already having teased in the recent Justice League trailer.
4. Michael Keaton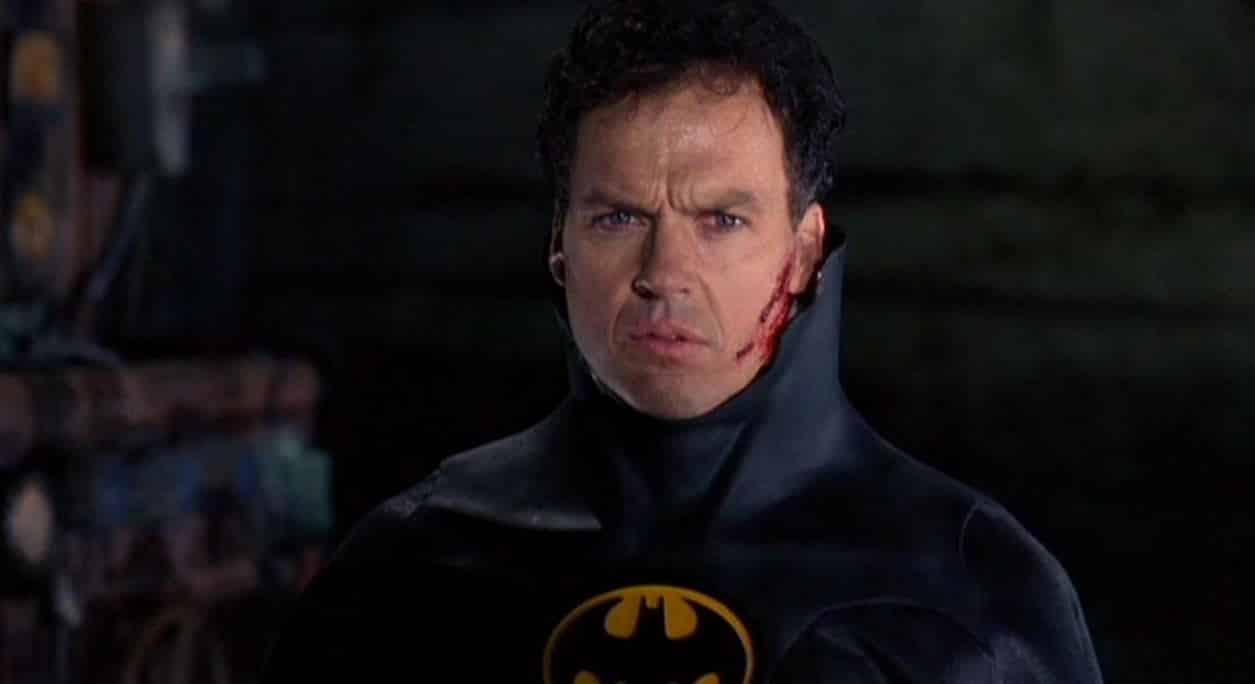 When you ask George Clooney and Val Kilmer to step outside, it's genuinely difficult to second-guess who people's favourite Batman is. Keaton's turn in the Tim Burton movies surely must surely be a contender, completely rewriting the rule book on comic movies at that time.
Three decades later and Keaton is still going just as strong, rocking up this year as the main villain in Spider-Man: Homecoming. Playing a Marvel villain can be a thankless task, but his emotive performance as The Vulture has bucked the trend; proving a hit with critics and fanboys alike.
3. Josh Brolin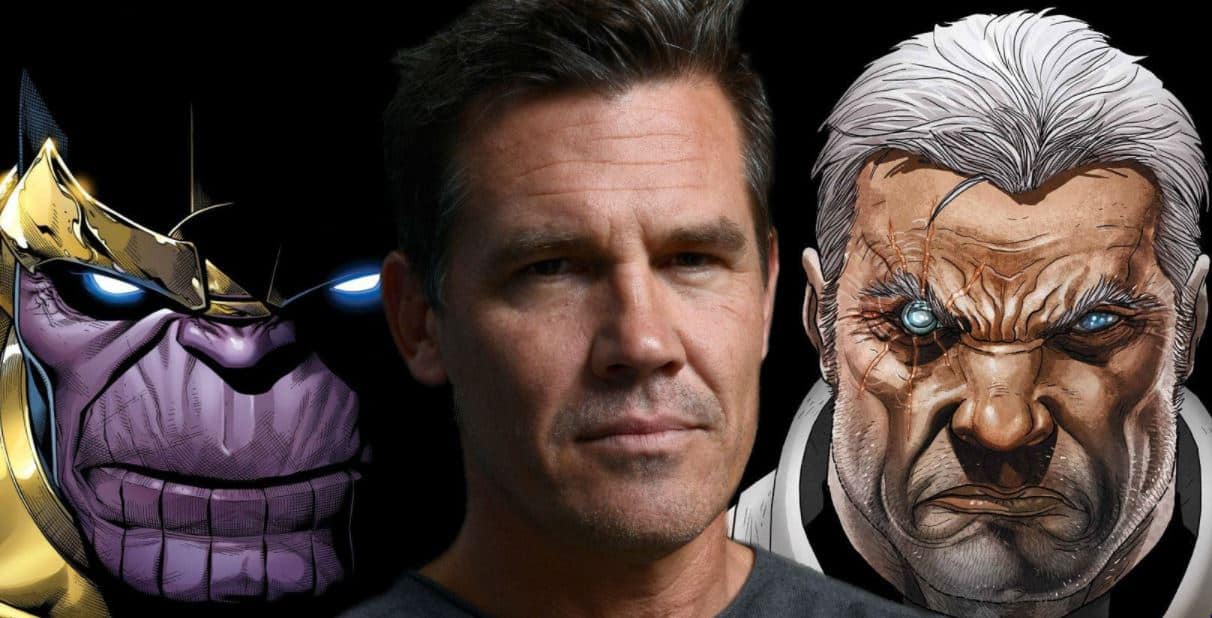 Another member of the 'Multiple Marvel Roles' list, Brolin has been sat on the edges of the MCU for the last ten years, teasing the arrival of apocalyptic villain Thanos. Rather selfishly, he has also gone and bagged the much coveted part of Cable in the upcoming 'Deadpool' sequel.
Still, you can't win them all, and his performance in the dire Jonah Hex movie was never going to win him any awards. Grunting somewhat uncommunicative out of the side of his prosthetic-covered mouth, he scowled and shot his way through 90 minutes or torture. Mainly for audiences though, as opposed to his enemies.
2. Ben Affleck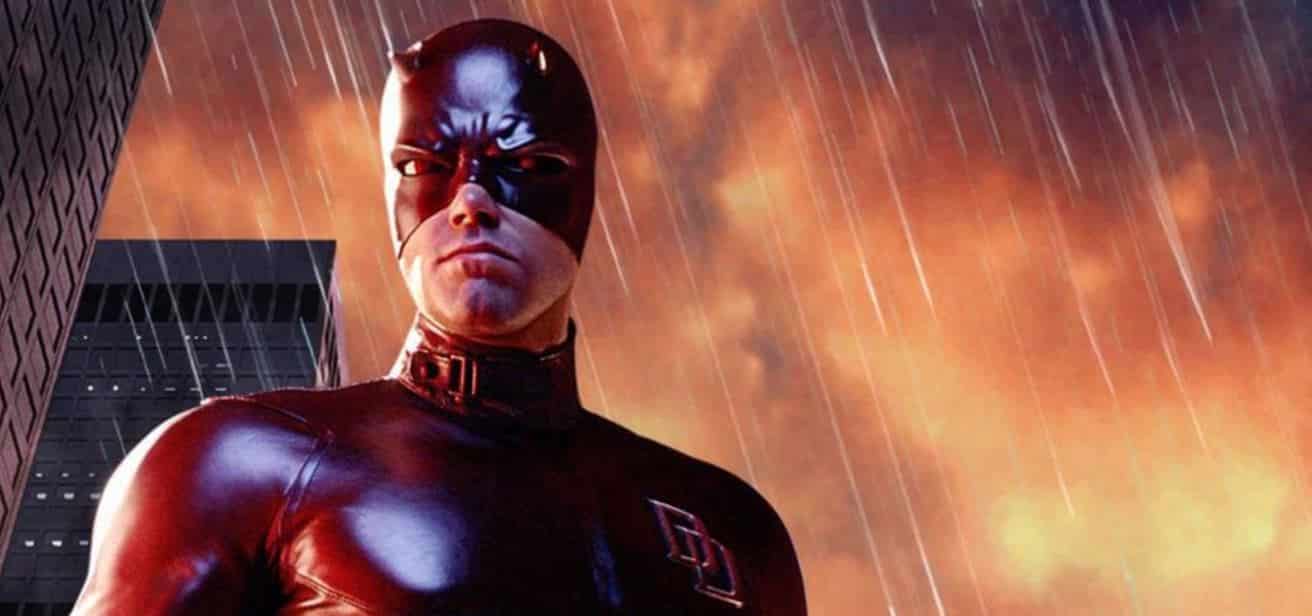 Seemingly accounting for 99% of all the showbiz rumors and gossip you can find on the internet these days, Affleck's portrayal of Batman has proven hugely popular with fans, but much less so with critics; journalists; industry insiders, trolls…
Which is still more popularity than his original incarnation of Matt Murdock proved. Sadly launched in a very desperate and poorly-planned period of time before Marvel came up with the idea of the MCU; his Daredevil remains consigned to a maligned and largely ignored corner of cinematic history.
1. Ryan Reynolds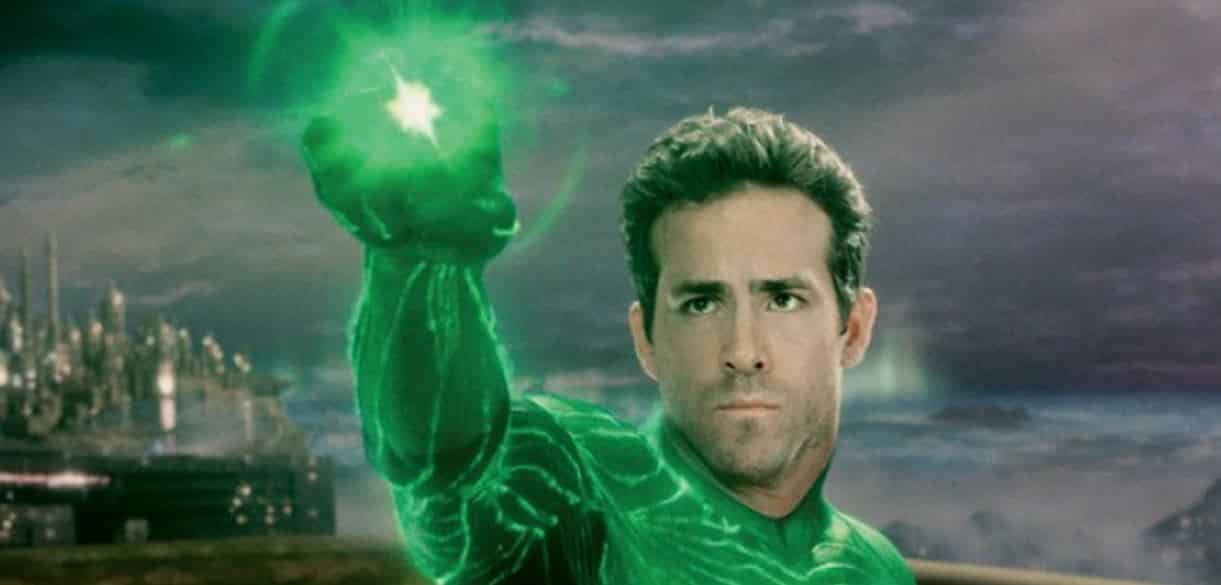 Flicking through the TV channels the other night, I stumbled across the last 20 minutes of 'Green Lantern'. Foolishly, I managed to convince myself That i might have been too harsh on the movie, and decided to ride out the closing fight scenes to see if this was the case. One huge CGI clusterfuck later and the answer was clear.
"Nope, it really was that bad…"
On the strength of his first performance as Deadpool in 'Wolverine: Origins' you would never have put money on Reynolds attaining the comic book royalty he has today, but last year's follow up 'Deadpool' movie completely knocked it out of the park, automatically atoning for any and all previous poor performances. Mr Reynolds, Sir. We salute you…