Comics
Marvel Just Unveiled A Brand New Character Named MORNINGSTAR
Marvel has created an entirely new character for their game Contest of Champions. The character, named Morningstar, will be released later this month. But fans at NYCC will be given the chance to try her early at booth #1466. The free-to-play mobile game from Kabam, which was released in 2014, features a vast array of characters from the comics. Marvel has teased the character and from what we have seen so far she looks pretty bad-ass!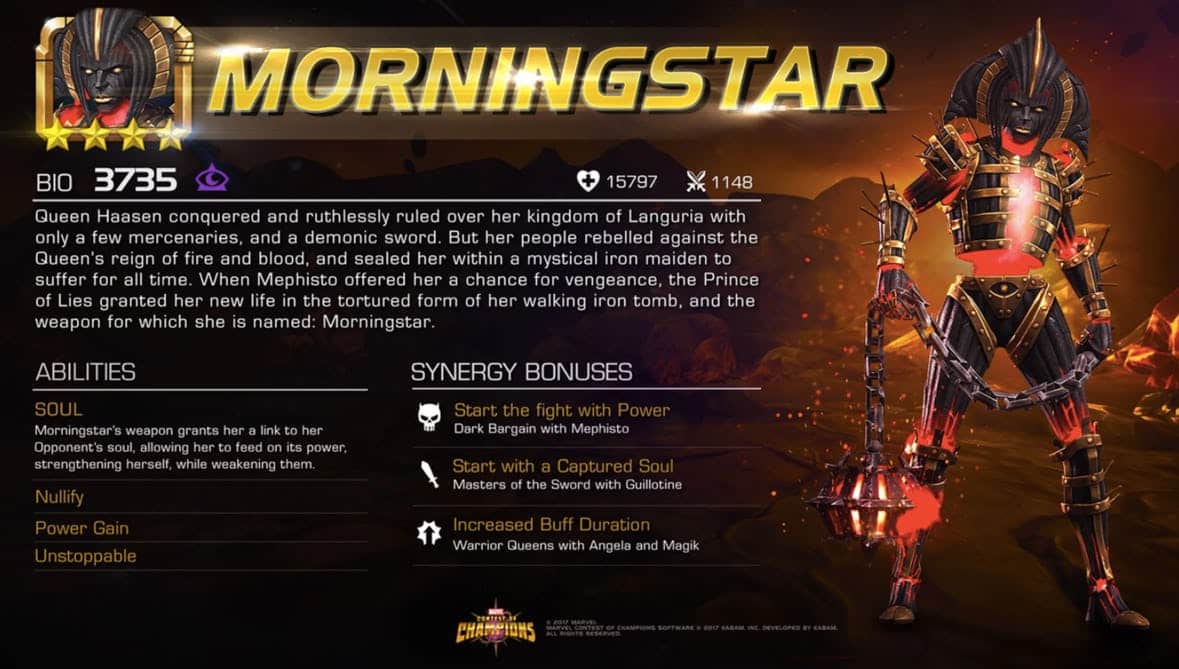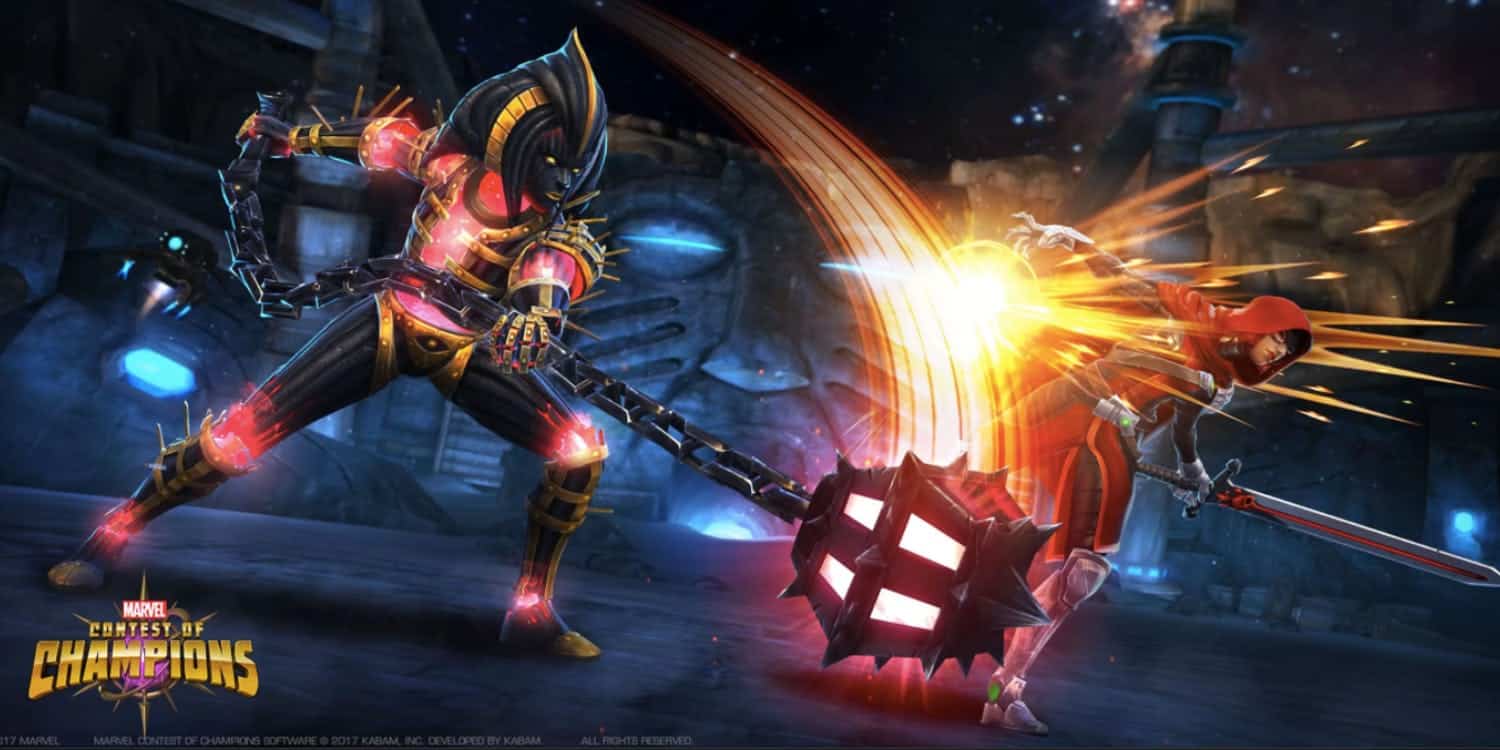 In addition to some teaser images, we've also been given more information retaining to the origins of Morningstar:
"She started out as a bloodthirsty and tyrannical queen at the turn of the 10th century who was overthrown and imprisoned in a specially-built 'iron maiden' torture device made to trap the soul of the tortured beyond death," reads the character description. "After many years, she has been given the chance for revenge by Mephisto, Lord of Lies, and her iron maiden prison has been transformed into golem-like armor as she wanders the land in search of her infamous demon sword – La Fleur du Mal – currently in the possession of Guillotine, another Marvel character that debuted in Marvel Contest of Champions."
As Guillotine has already appeared in comics following her appearance in the game, we can likely expect the same for Morningstar.
While Marvel have had characters named "Morning Star" appear in comics previously, it is hoped that this new iteration will not be forgotten like the others. It would be a shame if this proved to be the case, as her abilities and look are quite literally wicked, and her conflict with Guillotine allows for much to be explored in other mediums. Perhaps even a Guillotine comic?
Even if Morningstar is not to make it out of the game, she will at least be a cool addition to the app.