Nearly a decade ago in 2008 a little horror film entitled The Strangers was released. With a cast including Liv Tyler and Scott Speedman, the movie slowly gained a cult following. A sequel had been in production on and off since, entering a sort of development hell. But now it's officially coming to fruition. The Strangers 2 will be titled Strangers: Prey at Night.
With Christina Hendricks, Bailee Madison and Lewis Pullman leading the cast, the film already has a strong start. And this time it'll be directed by Johannes Roberts, the director behind 47 Meters Down. Bryan Bertino and Ben Ketai wrote the script for the sequel as well as having written the original.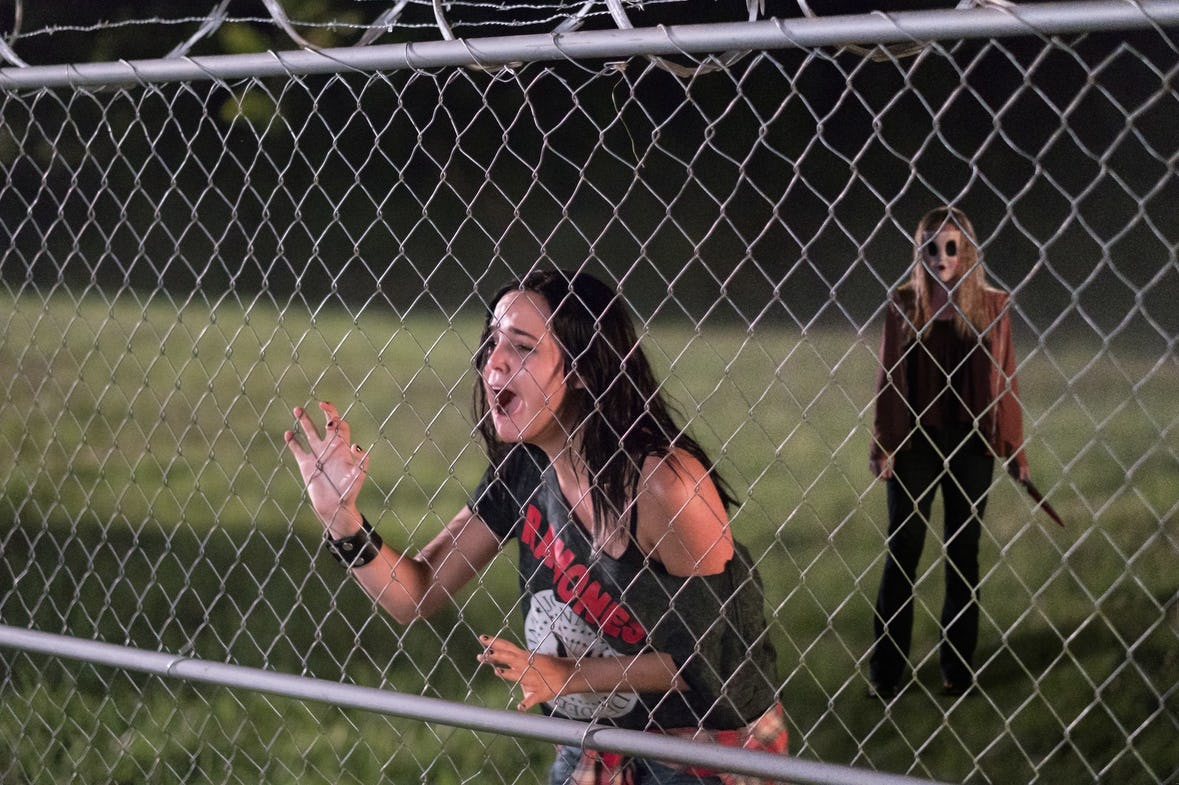 The film will follow a small family "whose road trip takes a turn when they arrive at a secluded mobile home park and the power goes out. As they hunker down for the night in a borrowed trailer, three familiar masked psychopaths pay them a visit to test their every limit."
It's exciting to see this concept come to light after so many years of development, and we even have a look at the first photo from the film.
What's really interesting, however, is Roberts' quoted inspiration for the film.
"I mean, I always bring a lot of John Carpenter with me because that's what I grew up on, but also maybe going back a bit earlier to the seventies movies, from Don't Look Now to Duel, the Spielberg movie, even Christine a bit, the John Carpenter movie. All of these influences are finding their way into the movie, but I think it's going to be a real fantastic movie. I'm super excited about it."
As a huge fan of all the films he listed, it's really sparked my interest. The original film already had a cool enough concept, but throwing influence from films like Don't Look Now and Duel into the mix is even more exciting.
Strangers: Prey at Night will be released March 9, 2018.
Source: Bloody-Disgusting