2018 WonderCon has passed, and it was an interesting year for studios, filmmakers, and comic book creators to showcase their latest work. Attending this year's WonderCon was Doug Liman, director of The Bourne Identity and Edge of Tomorrow, along with Maddie Hasson. The two were at the con to spread the word on their new show, Impulse, (which Hasson is the lead star of) set to be released on the streaming service YouTube Red. The show Impulse is based off the Jumper novel series and I had the chance to sit down and talk to the director and his lead actress about their show along with few tidbits of Liman's work with Warner Bros. Studios.
Seeing that you directed the film in 2008, why did you decide to come back to this franchise because I remember hearing there were plans to do sequels if it was a box office success.
Liman: I've been wanting to go back since 2008 because I felt I didn't get it right and I don't necessarily get things right at the beginning. The movies–I just keep at it until I do get it right and Jumper, I just never had the opportunity to do that and so it was a sort of released in a form that I was like – my film that I was least proud of.
So in Jumper, you were testing the water?
Liman: No no, I was really trying to make a great movie. I just felt like I fell short and I want to go back, you know and do it right. The world started to change and television became a place where the kind of bold choices I wanted to make and unexpected choices I wanted to make when sort of doing a superhero franchise would be the environment that would be way more supportive. Then you might see coming out of, what needs to done to be a successful movie on the big screen.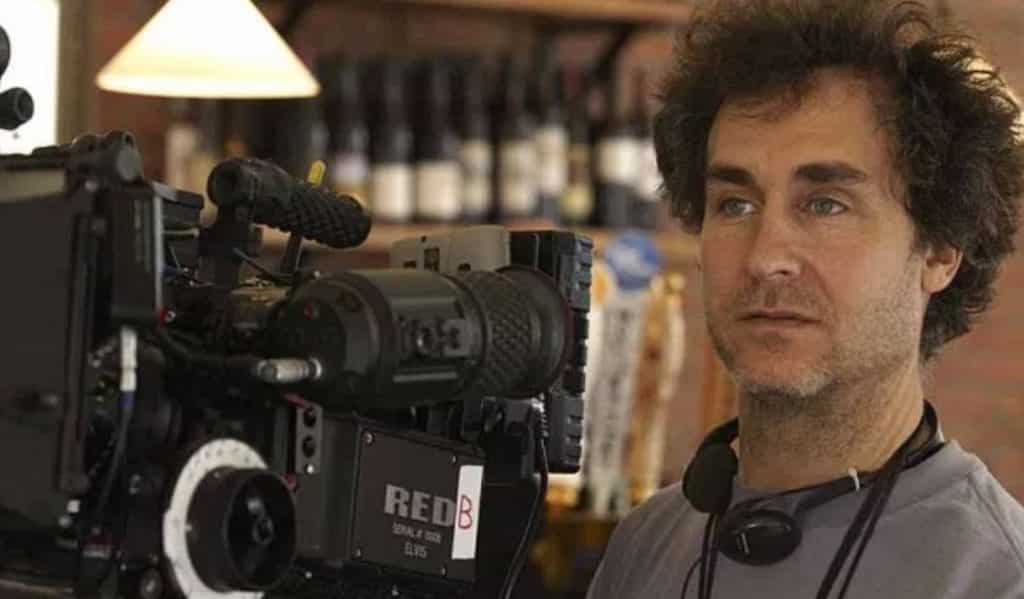 Yeah because a lot of films now, especially a lot of big budget films, want to do some type of superpower or some type of supernatural element to it.
Liman: And I wanted the superpower to be a curse. Which is not necessarily what studios want in a movie – but in television you say, 'I want to do something unusual. I want to make the ability to teleport a curse', and they get excited because it's unexpected and it's way more interesting for Maddie's character.
Impulse is based off the third book in the series. Are you planning to take anything more from the series or are you planning to make any reference to the first movie that came out in any form?
Liman: No, but, you know, if you've seen any of my book adaptations, like Bourne Identity, they kind of take a little bit from the book and then they mostly just come from my imagination and the imagination of our showrunner, in this case of Lauren LeFranc, and you know, I've have the opportunity to work with amazing writers. Because it's not a book, it's a series. So, we sort of took the elements we love the most and then we go off and create a whole new world. That's what we've done here.
Did you take any personal inspiration to bring that character to her level of teenage angst?
Hasson: Yeah, I've always been a pretty serious person so I can sympathize with the way that Henry is 'cause I think growing up as a young girl, people sort of expect you have a certain demeanor and it can make you really pissed off if you're just a naturally serious person and people are constantly trying to tweak you and make you more likable and make you, you know, this and that and just soften you. And that's not something that we ever tried to do with Henry which can happen a lot in TV playing a young female character. Nobody ever pushed me to do that; I never wanted that. I wanted her to be a real person having real experiences and, you know, she's gotta go through a lot of tough shit.
Liman: And she's been through a lot when you meet her in the show.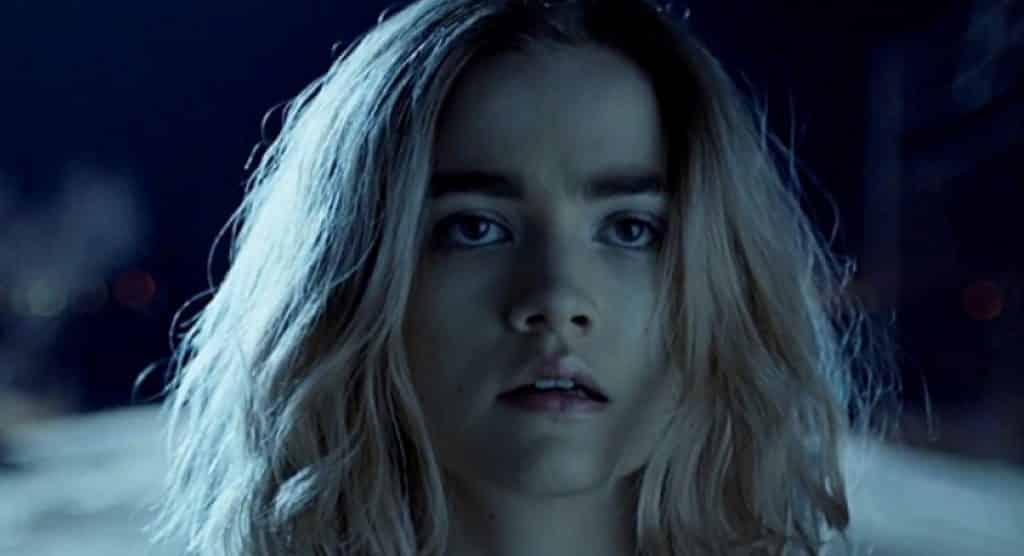 Hasson: And she's been through a lot originally, yeah.
Liman: Before the show ever starts, you understand she's been through a lot.
I've noticed that music is a big factor in the show. You hear different types of musical tastes when a certain character comes in. Was the music intended to add another layer to the characters?
Liman: Well I think from the beginning, you know, Maddie and I thought of Henry as music being a place into which she escapes. She's somebody who is clearly trying to escape and not be where she currently is, and music was kind of a fun and powerful way to dramatize that with the character of Henry, and so it really started with Maddie and the character of Henry that music was gonna play a big part in the show.
There's a lot of world-hopping in the show, so as the character grows, will we get a sense that the world around her is growing and expanding as well?
Hasson: I think as her powers, even in the first few episodes that you've seen, slowly develop and, you know, they become less forced upon her and more something that she is figuring out ways to do and I think further towards the end of the season you will see her really expand the world in a big way.
Yeah, she's gonna be like smiling, jumping all over the place and, 'cause I remember–
Hasson: Not necessary smiling. Smiling is a real stretch for our girl Henry.
Liman: It really is a little bit more of a curse for Henry, especially because it keeps sending her back to the one place she doesn't want to be. That really was one the big, sort of, breakthroughs for me in figuring out what I did wrong in Jumper was that treating the superpower as a curse is way more interesting for the character than treating it as you just said 'It's a big smile and I can go anywhere'.
Kind of like that whole Spider-Man scenario, you know, 'Great power, Great responsibility' is you kind of get that whole sense with her not wanting to tell anybody and even hiding a car part in the closet.
Liman: But who doesn't? First of all, you're a teenager. Anything you do that's that weird, you're likely to want to hide. And then, you know, if you feel like you may have actually hurt somebody, you know, it was in keeping with, you know–. I like anti-heroes and I'm interested in a character getting a superpower whose instinct maybe isn't to immediately run to the authorities and be like 'Hey I might have hurt somebody', but whose instinct is more selfish. I choose projects where I see myself in the project. I see myself in Henry. I see qualities that I–I myself am the kind of person that when you break that thing that you just sweep it under the rug and hope nobody sees it.
Is that what you saw in her when you decided to cast her as the lead?
Hasson: Yeah, what did you see in me? Let's talk! (Laughs)
Liman: Interestingly enough, my concept for the lead character was different when we started the casting process. Maddie came in and just blew us away but was so radically – her energy was so different than what I had thought about for the character of Henry and I was sitting there talking with my producing partner, Dave Bartis, and we were talking about Maddie and I don't want to make you blush but we were like 'She's a huge star and it's obvious who we need to cast' and I'm like 'I know but like, I just – if we're going to cast her, I really would want Henry to be like this, this, this, and this', which was not currently what was in the script. And Dave, my producing partner, was like, 'Well, wouldn't that be better?' And I was like, 'You're right, it would be better. It's a win-win.' I mean it's an amazing audition when somebody comes in and is so different than the part as it was written, and so amazing, that you totally re-conceive the character to fit her. Which is what we did.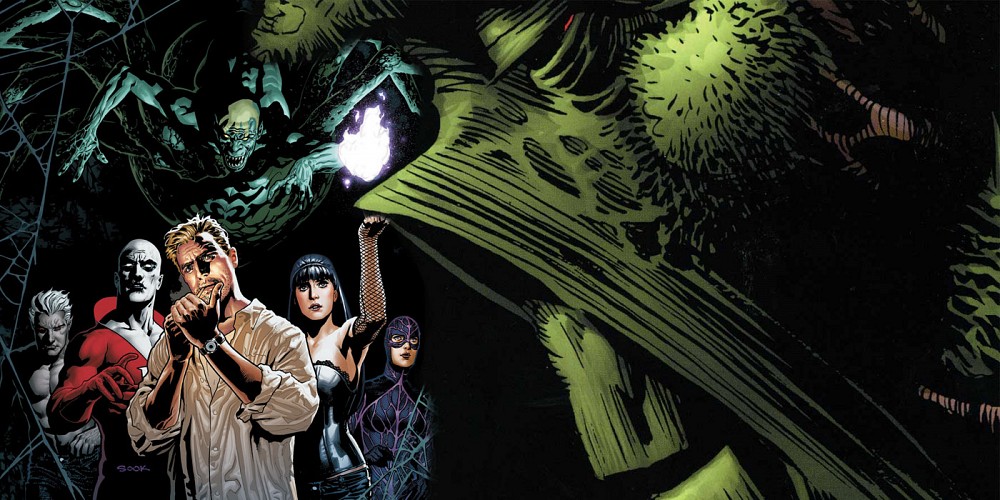 You were set to do Justice League Dark at one point but left the project for timing conflict issues. I know Guillermo Del Toro came in before you. Did you take inspirations from his work and try to apply it toward your movie, or was it completely different and original?
Liman: It was completely different. I may do these sort of big high concept movies, but I always choose projects where I see myself in them. There has to be a really personal connection to it. At the end of the day, I wasn't gonna find myself in Del Toro's version of Justice League Dark. I just wouldn't see myself in that. That's why I basically have to develop the things that I'm gonna make – which is why I'm sitting here saying in Impulse, I see myself in this 16-year-old female character, Henry. I just do.
Do you have any opinions on how WB is running the DCEU right now because I know Justice League didn't go as well as people thought? Or do you have any input that would make it any better than what it is now?
Liman: I have a long history at Warner Bros. and I think they're an amazing studio.
Doug Liman's Impulse will be out on the streaming service YouTube Red. Check it out when it's released in 2018.