Shooting has begun for Sony's upcoming reboot of The Grudge. The movie first came to American screens in 2004 starring Sarah Michelle Gellar. That version was a remake of Ju-On's Japanese horror classic released in 2002. Now, not only do we have news that filming has started, but the new title for the film has also been announced.
The new title has been confirmed as: Grudge. Not a major change but the shorter name is snappy and effective, yet still recognizable as a remake.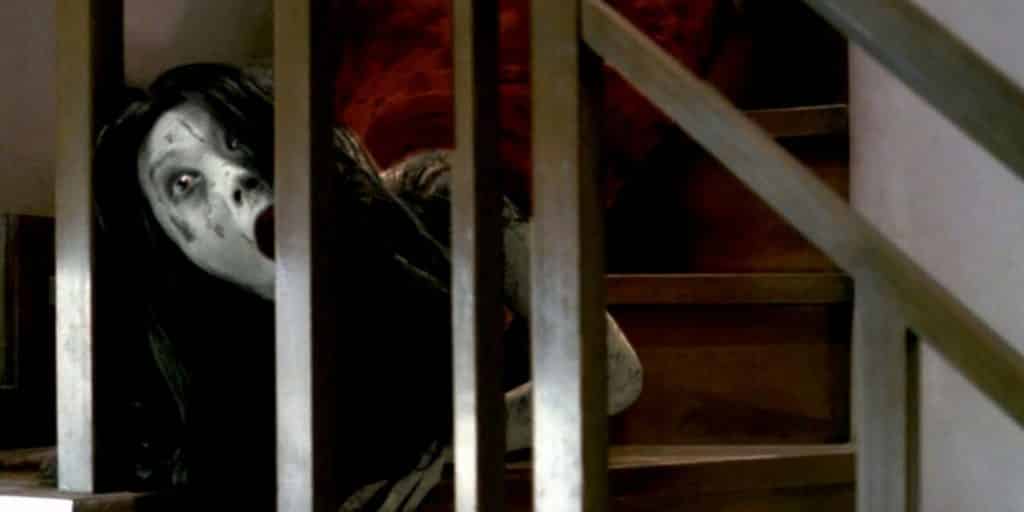 The movie is set to star Andrea Riseborough, Demian Bichir, John Cho, Lin Shaye, Betty Gilpin, Jacki Weaver, William Sadler, and Frankie Faison. Sam Raimi and Rob Tapert will produce for Ghost House, with Kahane and Erin Westerman executive producing for Good Universe.
In case you are unfamiliar with 2004's version, the synopsis reads:
Matthew Williams (William Mapother), his wife, Jennifer (Clea DuVall), and mother, Emma (Grace Zabriskie), are Americans making a new life in Tokyo. Together they move into a house that has been the site of supernatural occurrences in the past, and it isn't long before their new home begins terrorizing the Williams family as well. The house, as it turns out, is the site of a curse that lingers in a specific place and claims the lives of anyone that comes near.
Although the 2004 remake was still set in Japan, it's been reported that this new version is said to be located in America in more of a remaining than a reboot.
Grudge is scheduled for release in cinemas on August 16, 2019.
Let us know what you think of the name change, and whether or not you are looking forward to this remake in the comments!