'Zombieland' 2 Has Officially Been Confirmed; Plot Details Revealed
The 2009 horror-comedy classic Zombieland was, and still is immensely popular, grossing $100 million worldwide. There have been plenty of rumors about Zombieland 2 over the past few years but not a lot of information had been confirmed. Writers Rhett Reese and Paul Wernick recently teased the possibility of the sequel being made in time for Zombieland's tenth anniversary next year. Now, we finally have confirmation of the movies' production and release.
Deadline have reported that Sony Pictures' Zombieland sequel will have Ruben Fleischer from the original film returning to the directors chair. Gavin Polone will return as producer with writers Reese and Wernick executive producing. Jesse Eisenberg, Woody Harrelson, Emma Stone and Abigail Breslin will all be reprising their roles as Columbus, Tallahassee, Wichita and Little Rock.
About the plot, we know that in Zombieland 2, "through comic mayhem that stretches from the White House and through the heartland, the Zombie slayers must face off against many new kinds of zombies that have evolved since the first movie, as well as some new human survivors. But most of all, they have to face the growing pains of their own snarky, makeshift family."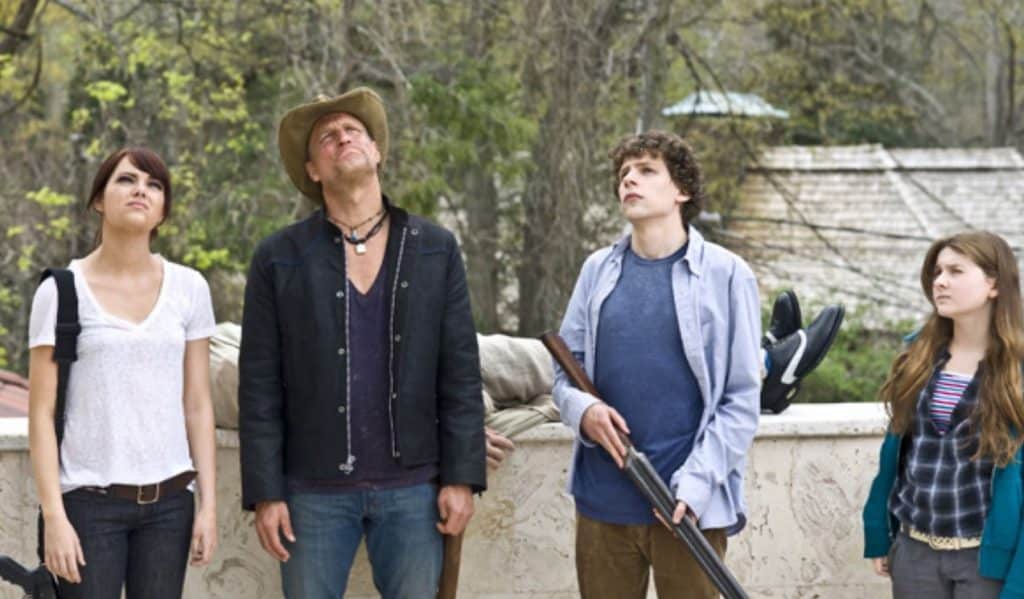 The movie is slated to begin production in January 2019 to be released in October 2019. This would make sense as the first movie was released on October 7 in 2009, so it would be in-keeping with a tenth anniversary release.
We don't have any more information on the picture right now, but we will update you as we get it.
What do you think of the news? Are you excited about the sequel? Let us know your thoughts in the comments!