First Look At 'Game of Thrones' Season 8 Revealed
Traditionally, internet users on the hunt for incest pics would be directed to an appropriately-themed website most likely ending with the word 'hub' in it's title. But it seems 2019 is the year that banging your family member goes mainstream, as the front cover of this week's Entertainment Weekly features a photo of a young lad who's really in love with his auntie. In a very wrong kind of way. That's right, the Hype Engine for Game of Thrones has now been kick-started again.
EW are providing fans with their first look at the show's showstopper final season. The latest edition of the magazine shows two of the wannabe rulers of Westeros locked in a loving embrace. One that the closing scenes of Season 7 raises more than a few questions about.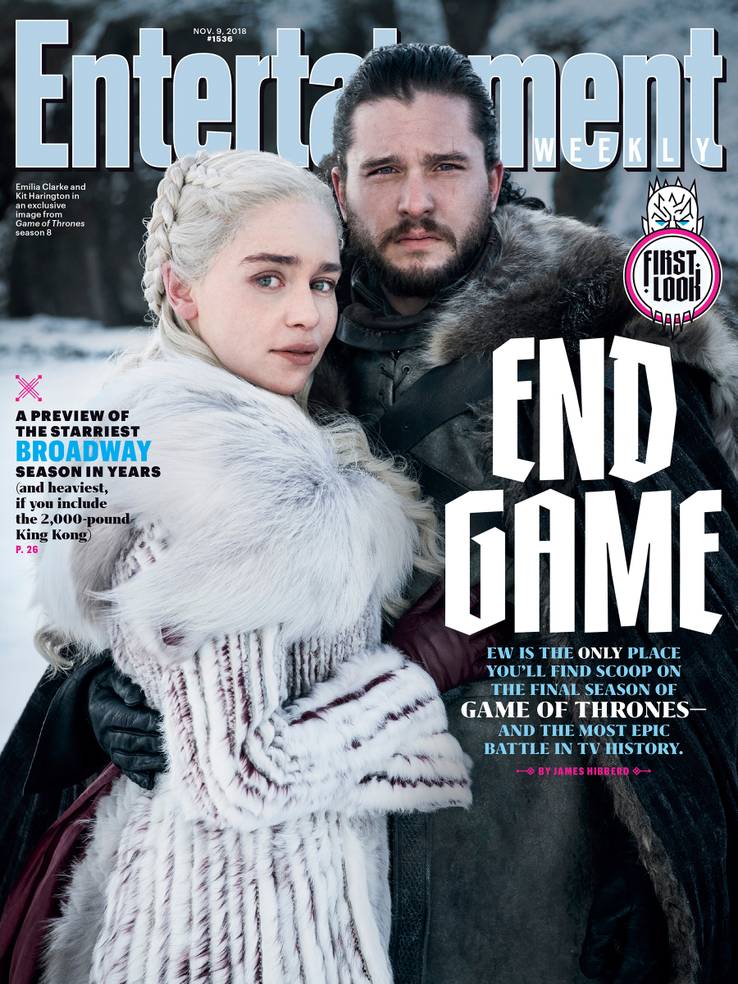 Bastard-King Jon Snow (Kit Harington) and Dragon-Queen Daenerys Targaryen (Emilia Clarke) are many things. Natural enemies. Reluctant rivals. Equally as good looking. Oh, and rather unfortunately blood-related too, as no small amount of subterfuge and shagging that's taken place down through the years means that Dani is actually Jon's aunt. 
In that context, this teaser shot for the arrival of Season 8 could be interpreted one of two ways. Either the two competing heirs to the Iron Throne are now locked firmly in love, and blissfully unaware of their shared heritage. Or, they're fully aware of what they're now doing, and have decided to get on with it regardless of the associated issues or implications.
In addition to interviews with both Harington and Clarke, next week's issue also features a conversation with Executive Producer Bryan Cogman, who wasn't prepared to give much away about the show's final season:
"It's about all of these disparate characters coming together to face a common enemy, dealing with their own past, and defining the person they want to be in the face of certain death….  It's an incredibly emotional haunting bittersweet final season and I think it honors very much what George R.R. Martin set out to do — which is flipping this kind of story on its head…."
Whilst Cogman's input doesn't give anything obvious away about what's coming down the line, a closer look does reveal something in his language about the tone of Season 8. I mean, for starters, the idea of the lead characters wanting to 'define the person they want to be in the face of death' doesn't bode well for the human characters standing in the way of the incoming White-Walker army of the dead. 
Harrington said:
"It's relentless; scenes that would have been a one-day shoot five years ago are now a five-day shoot. They want to get it right, they want to shoot everything every single way so they have options."
While Clarke said:
"[Camera] checks take longer, costumes are a bit better, hair and makeup a bit sharper — every choice, every conversation, every attitude, has this air of 'this is it.' Everything feels more intense."
The use of the word 'bittersweet' is also an intriguing one. The basic definition of bittersweet is 'pleasure tinged with sadness and pain'. That would seem to suggest that whoever eventually inherits the throne (be they Stark, Targaryen, Lannister or a marauding Zombie-King…), they'll most likely be alone when they do it, looking forward to a reign of sadness and regret.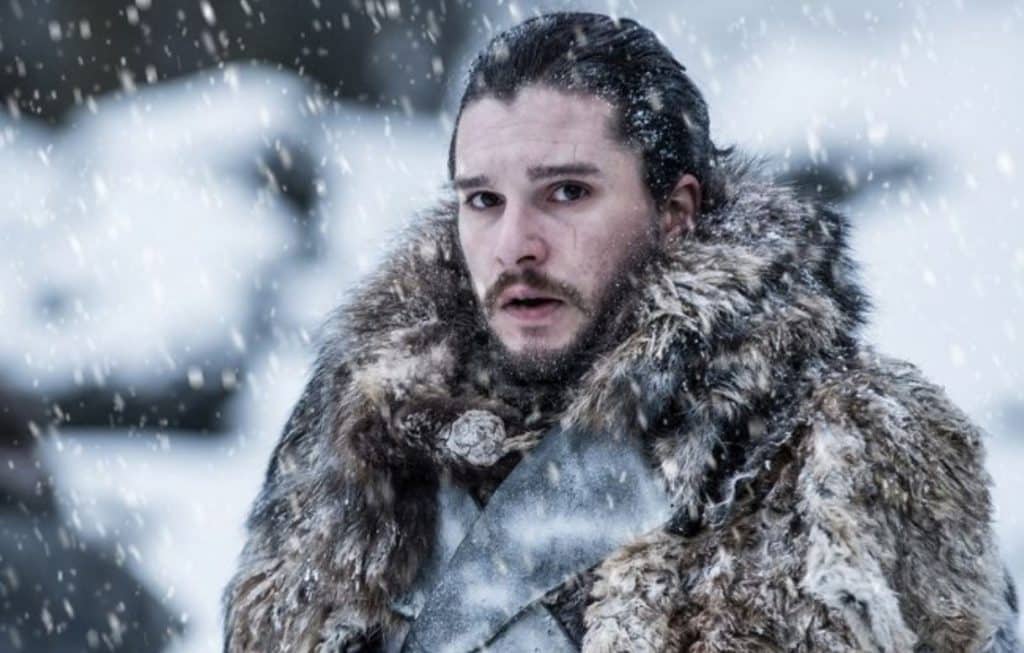 Finally, the idea of 'flipping the story on its head' might well be teasing some uncomfortable viewing for fans. The last couple of seasons have been spent drawing up some pretty established and reliable battle-lines. Having taken this time to decide who the good guys and bad guys are, the idea that these allegiances are going to be flipped or broken in the last desperate struggle for supremacy would mean some truly heart-breaking and traumatizing events taking place. 
Game of Thrones Season 8 will air at some point in 2019, and as more information about it comes to light, we'll naturally be sure to bring it straight to you.