'Chilling Adventures of Sabrina' Christmas Special Hits Netflix Next Month
Summoning all witches fans of Netflix's Chilling Adventures of Sabrina, for a special announcement of a holiday episode "A Midwinter's Tale" will be arriving to our screens next month, and we've been given our first look!
Praise Satan! I mean, Praise Santa! @sabrinanetflix has a X-mas Special dropping on 12/14!! I love this episode of #CAOS!! @netflix 🔮👹👼🏼🎄⚡️☃️🥂🍷☠️ pic.twitter.com/A5DPs4Dajv

— RobertoAguirreSacasa (@WriterRAS) November 12, 2018
A merry #Sabrina Christmas special pic.twitter.com/lV3CxJFRMR

— thankful john 🦃 (@johne1998) November 13, 2018
I can't imagine they'll be leaving out milk and cookies for Santa but we'll hopefully get an insight into how these satanic witches celebrate their Yule and Winter Solstice in true Spellman style!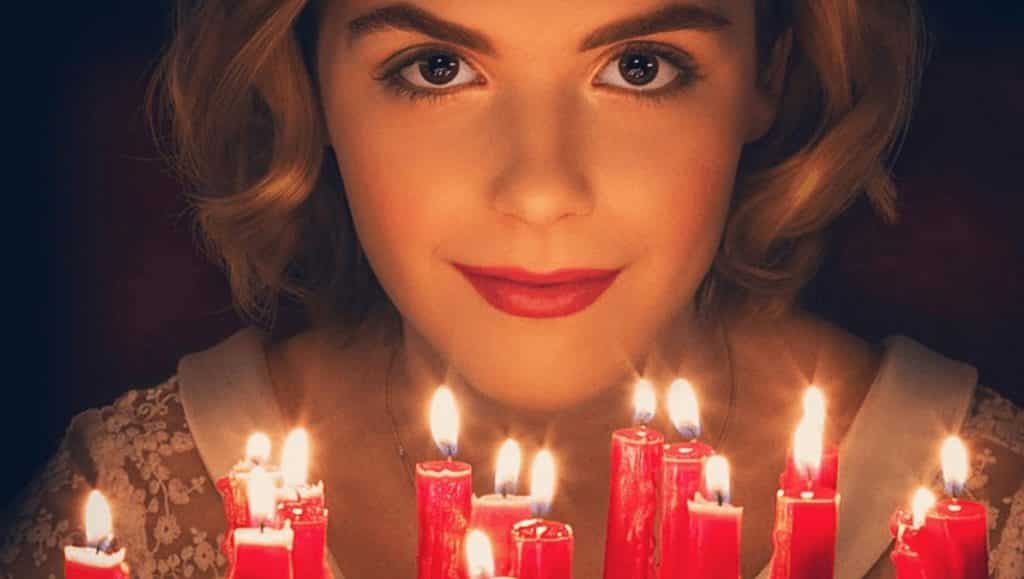 The show centers around teenage Sabrina Spellman in a coming-of-age story focusing on her impending birthday ritual into the Dark Lord's family, the occult and the juggle between her witch family and her mortal friends. Despite some criticism of the show's dark and mature nature, the adaptation has become increasingly popular across witches and mortals alike.
Many believed it would be a remake to the famous 90's comedy series Sabrina The Teenage Witch, which takes the story in the family-friendly, comedic route from the Archie comic by George Gladir and Dan DeCarlo. Chilling Adventures follows the Archie Horror comic by Roberto Aguirre-Sacasa and Robert Hack.
As season two is currently in production, and it will be a welcoming top up for all our witchy withdrawals we'll be experiencing.
"The Church of Night, like all covens, celebrates the Winter Solstice – the longest night of the year – when families gather around the Yule Fire to sing pagan carols and tell ghost stories. But the holidays are also a time for guests and visitors – both welcome and unwelcome – you never know what might come down the chimney…"
Chilling Adventures of Sabrina Christmas Special airs on Netflix on December 14th.