One of the biggest problems that fans tend to have with Hollywood Blockbusters such as the MCU, is that by the time film is eventually released, they feel like they've already seen the best parts in the multitude of trailers that the studio has put out. Thankfully it sounds as though this isn't going to be the case with the highly anticipated Avengers: Endgame – if some recent comments from Marvel head honcho, Kevin Feige are anything to go by. Read on to check them out.
Whilst attending the 76th Golden Globes on Sunday evening, Feige was asked by MTV about the recent rumors regarding the marketing for Avengers: Endgame and how they are looking to only use footage from the first twenty minutes of the movie. Whilst he doesn't outright confirm that this is the marketing department's plan for the film, he does describe them as 'Somewhat Accurate' before going on to add:
"I'd call it somewhat accurate. As was the case with a lot of our films, this one, in particular, being able to generate a lot of excitement without giving away one of the many, many, many secrets. I think the Disney marketing team is the best in the world and we'll be able to pull it off."
You can check out the interview with MTV in the tweet below:
Marvel Studios president Kevin Feige on when #AvengersEndgame got its title, how #CaptainMarvel is looking, the Disney-Fox merger, and more from the #GoldenGlobes red carpet pic.twitter.com/pSE7lgNM4U

— MTV NEWS (@MTVNEWS) January 7, 2019
Given how Avengers: Infinity War ended, it would make sense not to reveal too much of what we can expect in the next film, especially in regards to the fates of many of the characters after that fateful snap at the very least to keep the illusion of lasting effects.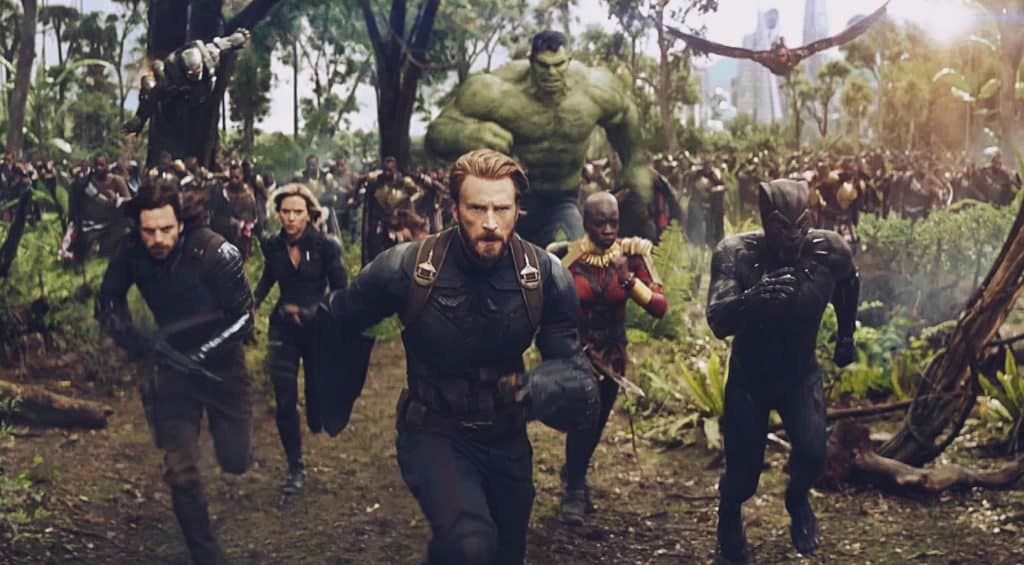 It would definitely be refreshing to go into the film not knowing what to expect especially since the collective fans on the internet can often deduce much of a film's plot by analyzing every single frame of footage released. It's certainly a change from the marketing for Avengers: Infinity War, which seemed to consist of footage that never actually appeared in the film. I'm looking at you team shot of the characters running through Wakanda!
We likely won't see any footage now anyway until closer to the film's release in April. The most likely option would be Super Bowl LIII on February 3rd, similar to what happened with Avengers: Infinity War last year. If Captain Marvel ends up being the success it's predicted to be, it's likely that we can expect an appearance from Brie Larson's titular hero.
Avengers: Endgame hits theaters in April, although you can get your next Marvel fix with Captain Marvel on March 8th.
What do you think? Do you like this tactic? Could you avoid footage all together? Let us know below!