There was a period in time when WWE was the hottest ticket on the planet. Competing with rival WCW for the number one spot, we got some of the most aggressive and compelling (and downright bizzare) stories and action that sports entertainment has ever seen. It was called the Attitude Era, and it felt like nothing was off limits. In the years to follow, though, WWE shifted once they were the only game in town. We got the Ruthless Aggression Era for a short time, before moving into the current PG Era. Meant to bring in fans of all ages, the WWE tamed down their product, eliminating blood as much as possible, curbing the language to a Disney-like level, and keeping the storylines clean and wholesome.
However, with some new competition possibly on the horizon, WWE looks to be easing up on their tight leash and letting loose the reins to bring back a teen and young adult crowd.
Hot on the heels of AEW bursting onto the scene, a company run by former WWE stars and New Japan stalwarts, WWE is getting a bit edgier to attract the teen/young adult demographic back to their product. AEW has a TV deal with TNT that starts this fall, so WWE has to work fast to make their product more attractive to a demographic that could easily jump ship to the new brand. This started a couple months back when promos became a little more aggressive and real. Minor, PG-13 level cursing was slipping in from the likes of Roman Reigns, Ronda Rousey, and others. WWE's newest PPV, Stomping Grounds, even had a slogan of 'Kick Ass and Take Names', which wouldn't have n been possible a year or two ago. But, the biggest steps have come in the last week or so to mature the product.
Paul Heyman, the 'advocate' for Brock Lesnar, as well as the mastermind behind the uber successful ECW, has been named executive director of Monday Night Raw, and Eric Bischoff, who led WCW to beating WWE for 84 straight weeks in the Attitude Era, is the executive director of Smackdown Live. In their first week, a new aura was felt. Announcer Corey Graves let 'slip' a 'Holy Shit!' bomb during the crazy opening sequence that saw Braun Strowman drive Bobby Lashley through the Titan-Tron (during a replay of the incident in hour 3 of the show, the 'slip up' was left in).
Over on Smackdown, we got a great Stone Cold Steve Austin callback when wholesome babyface and New Day member, the WWE Champion Kofi Kingston, gave Samoa Joe a slow rising middle finger salute in the middle of the ring.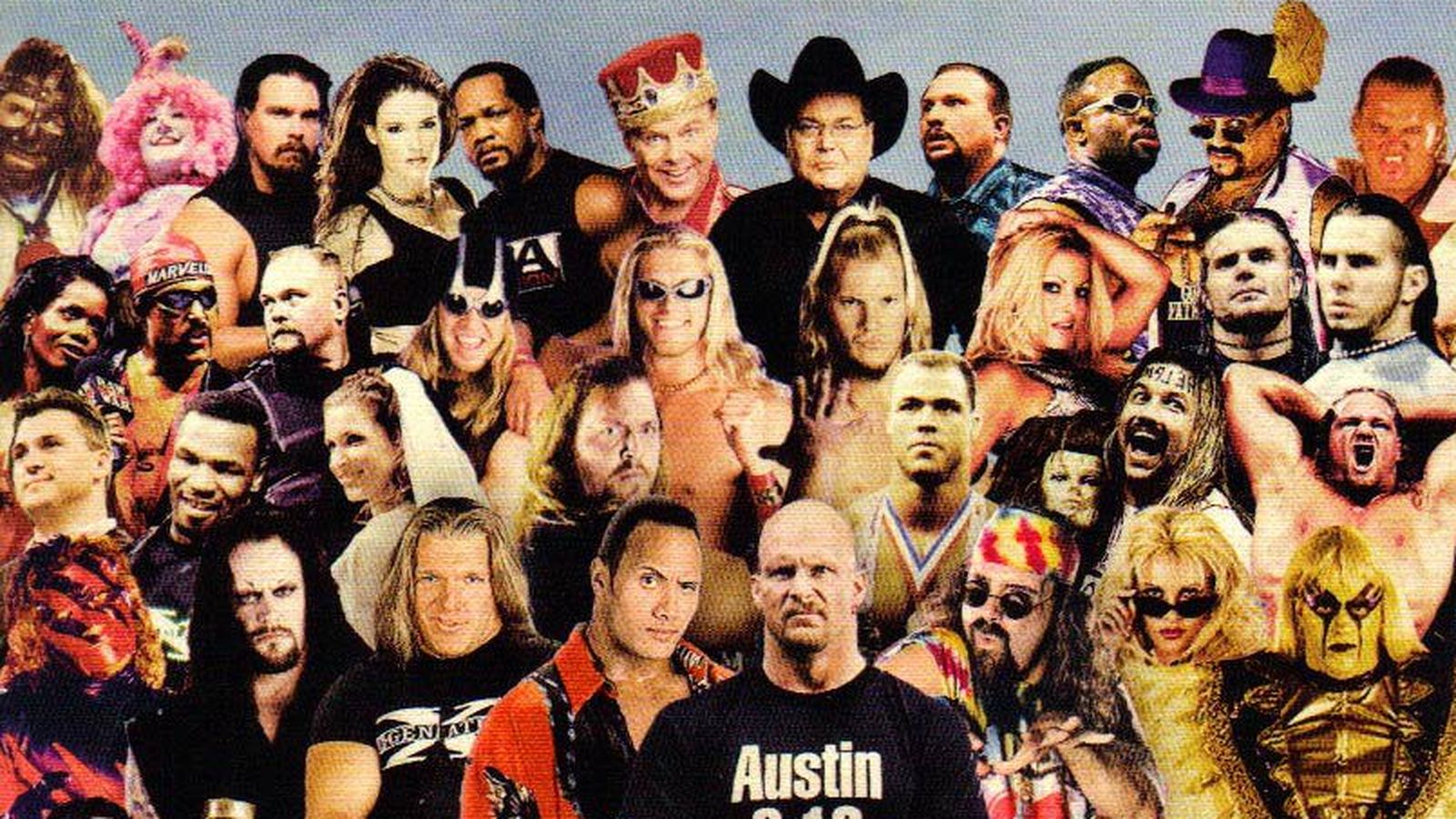 While WWE may not got full Attitude with their new progression, as they still have a huge young people demographic, they are towing that line and looking to give the older generations a product they will enjoy. With so many superstars jumping ship to AEW and other promotions lately, and a lot of them airing out their issues with WWE, and specifically Vince McMahon, it's about time the Chairman eases up on his strangle hold of the product and allow input on of other creative minds. The best example of this is Triple H's NXT. Vince is not involved in the Yellow and Black brand, which was viewed as a 'farm league' or the minors. But now, it is a third brand, next to Raw and Smackdown, and many fans feel that its the best of the three.
It will be interesting to see how the new direction unfolds in the next couple of months. If WWE can make this move to a more Attitude-esque Era, they could really give the upstart AEW an issue when they start their TV run. Competition breeds success, and this is exactly what WWE needed to get out of their recent rut of complacency and staleness.
Are you ready for a more aggressive and adult WWE? Let us know in the comments below!