After causing chaos for the Marvel heroes on the big screen for nearly the past decade, the Infinity Stones are set to return to the pages of the comics that spawned them in Infinite Destinies, a new series that will run through the Annual issues of various characters from June to September. 
The series will see classic heroes teaming up with and facing off against some of the newer additions of the Marvel Universe in stories intertwined with the aforementioned Infinity Stones. Speaking of the series, Marvel editor, Nick Lowe explained:
"We've had a wave of incredible new characters over the last few years, and INFINITE DESTINIES will shine a light on eight of them, We'll discover new aspects of these heroes and villains in adventures with our the most archetypal Marvel heroes."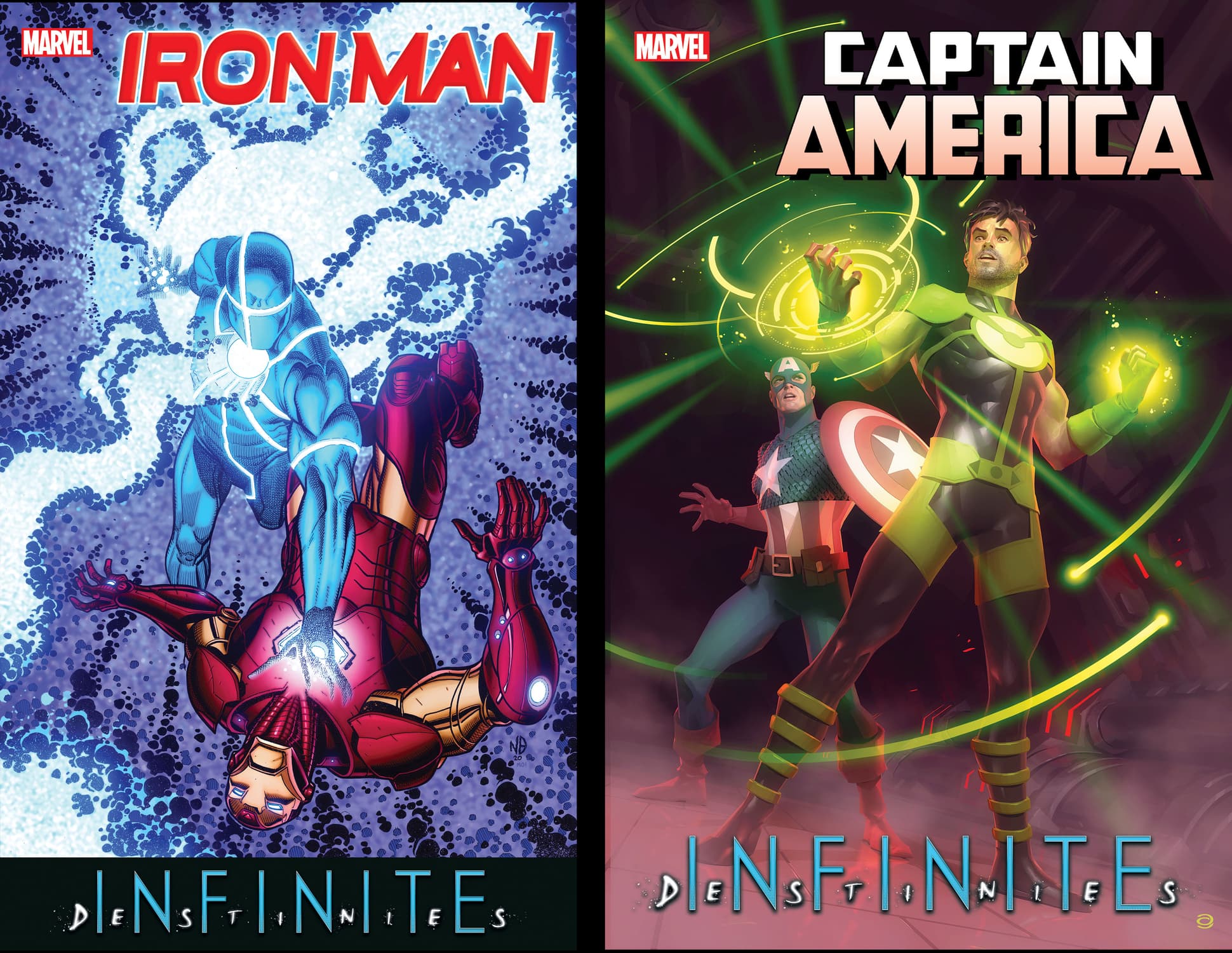 The story is set to begin with Iron Man Annual #1 in June which is being penned by Jed Mackay with artwork by Ibraim Roberson. The issue will see Iron Man investigating the group who recently kidnapped and tortured Miles Morales whilst also discovering the truth behind Quantum and Assessor.
Speaking about his Issue, Mackay explained:
"The Infinity Stones have found new homes — as people!" Before adding "'Infinite Destinies' is the next chapter in the story of the Infinity Stones and the people they've bonded with — and the powers in the Marvel Universe who are taking interest in these powerful new players."
The next chapter of the story will appear in Captain America Annual #1 and will focus on the villain Overtime, who used the Time Stone to escape from Death Row. This issue will be written by Gerry Duggan with artwork from Marco Castiello.
You can check out a list of the other issues in the image below.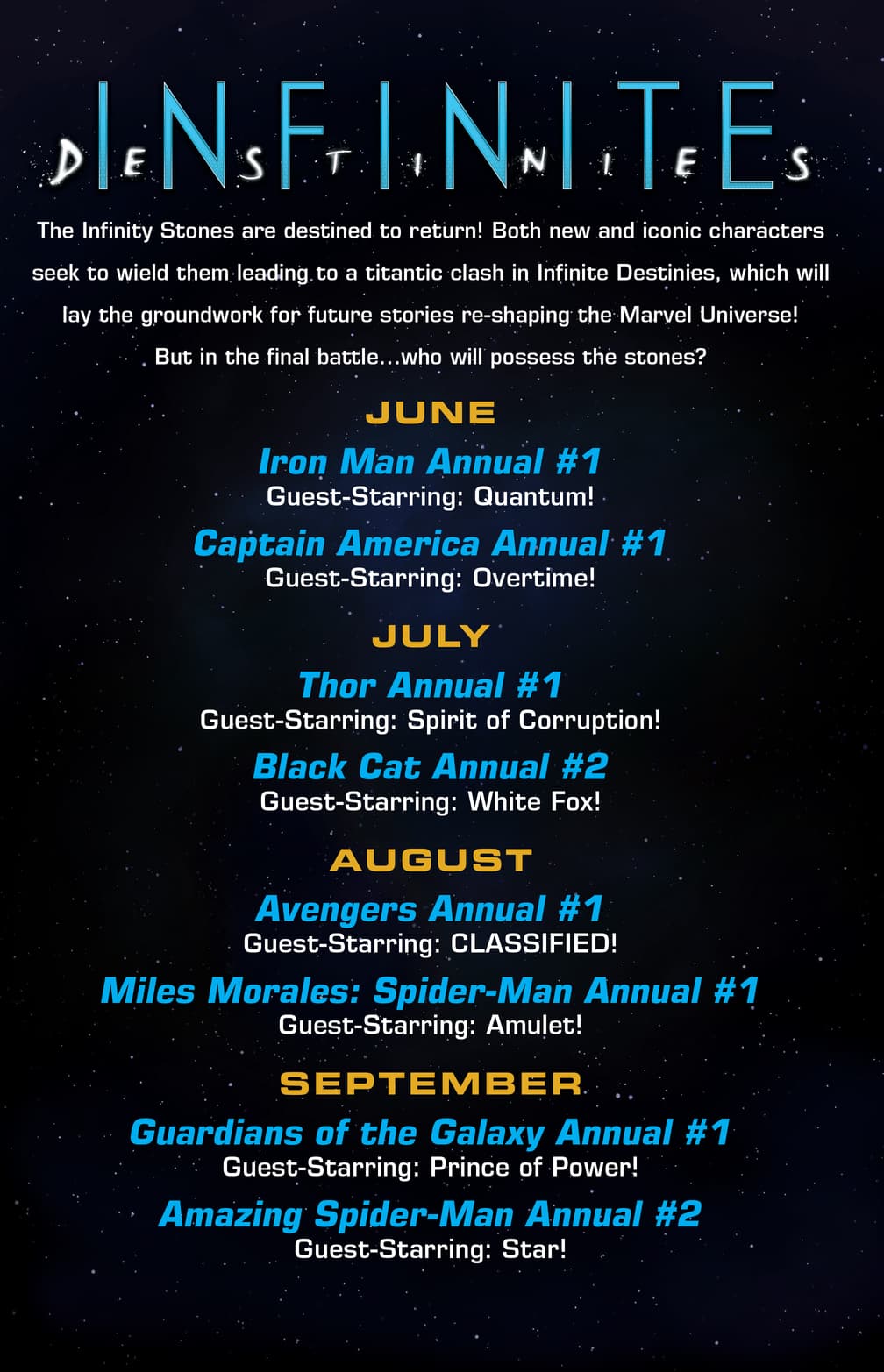 Each issue of the Annuals will also include a chapter of "Super-Spy vs. Super-Spy" which will see Nick Fury and Phil Coulson square off after the latter's death and subsequent resurrection as an Agent of Mephisto.
You can check out the synopsis for the Infinite Destinies below.
"The Infinity Stones are destined to return! Both new and iconic characters seek to wield them leading to a titanic clash in Infinite Destinies, which will lay the groundwork for future stories re-shaping the Marvel Universe! But in the final battle… who will possess the stones?"
What do you think? Are you going to be picking up this series? Who are you most excited to see? Let us know below!