After seven weeks of speculation and fan theories, Marvel's WandaVision has come to an end in an unmissable final episode. If you haven't seen today's finale – titled 'The Series Finale' – I suggest you stop reading and go and check it out because there will be spoilers ahead. Like most Marvel properties, today's finale ended with not one, but two post-credit scenes – both of which tease big things coming for the Marvel Cinematic Universe.
The first focuses on the recently powered up Monica Rambeau in the aftermath of the battle between Wanda Maximoff and Agatha Harkness. It picks up with Monica and Jimmy Woo discussing the future, before being interrupted by an agent of S.W.O.R.D. who leads Monica to a nearby theater. Once inside, the agent shape-shifts into a Skrull before revealing that she has been sent by an old friend. She then tells Monica that 'he' has heard that she has been grounded and that he is looking to meet her whilst pointing upwards.
#WandaVisionFinale #WandaVision spoilers
–
–
–
skrull reveals are now my favorite thing… monica's reaction…the captain marvel 2 tease…the secret invasion tease…yeah pic.twitter.com/PqjQ5cdLNP

— agatha's bitch (@photonsblast) March 5, 2021
This definitely looks as though it could tie into not only Tetonah Parris' confirmed role in Captain Marvel 2, but also a potential role in the recently announced Secret Invasion series coming to Disney Plus. With Samuel L. Jackson's Nick Fury potentially be the aforementioned 'he'.
The second post-credit scene revisits Wanda, who was last leaving WestView behind. We catch up with her in a cabin in the middle of nowhere enjoying the quiet life with a cup of tea. However, once she enters the house we see that all is not as it seems, as the camera tracks into a back room and we see Wanda in her new Scarlet Witch outfit reading from the Darkhold in a manner similar to how Doctor Strange studied using Astral Projection. As she reads, she can hear the cries of her children Billy and Tommy which is where the scene ends.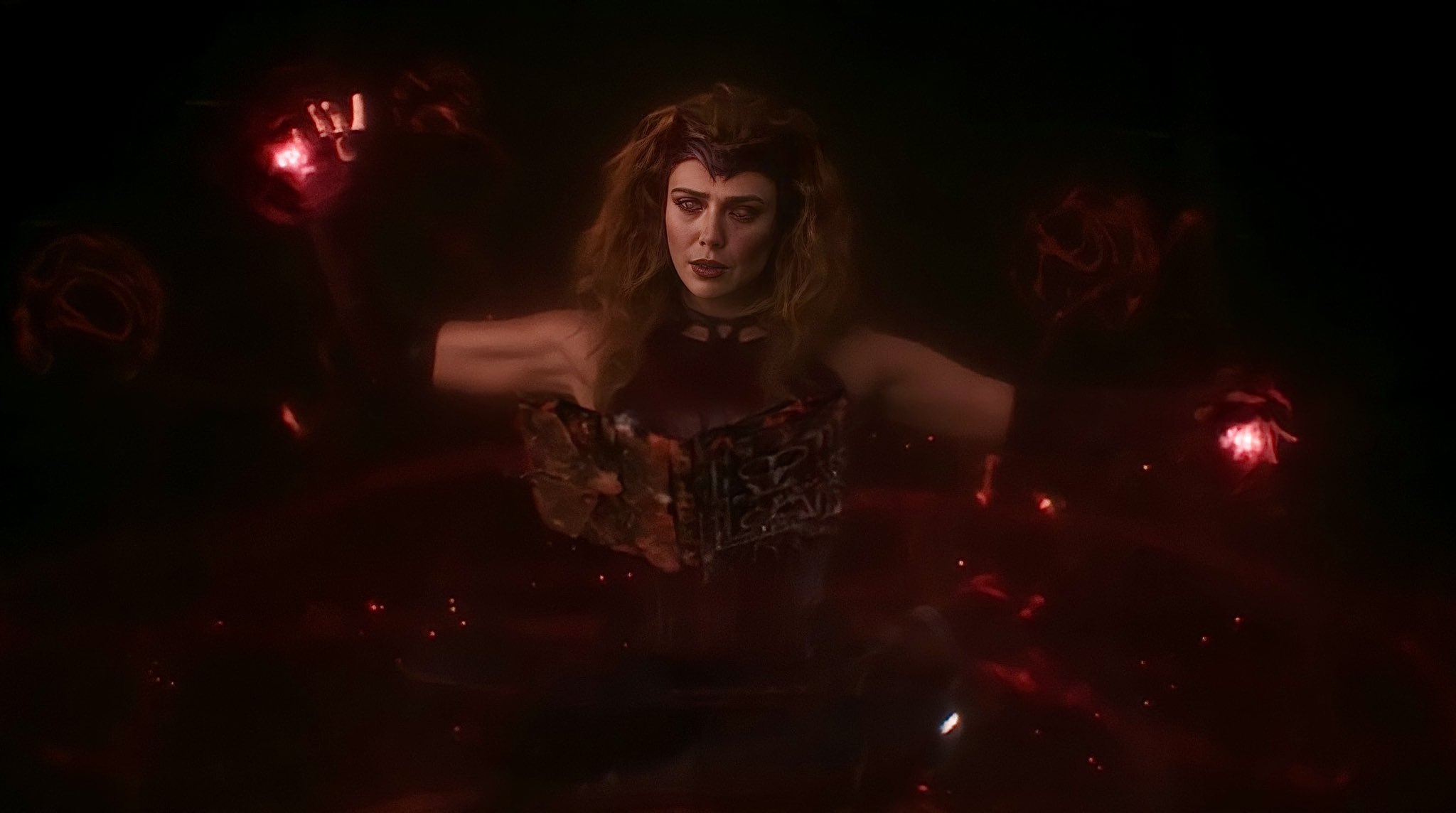 This definitely feels as though it will tie into Olsen's role in Doctor Strange in the Multiverse of Madness. Many fans assumed that we would have seen Benedict Cumberbatch make an appearance as the good Doctor in the finale, but this looks to be the next best thing.
You can watch the full series of WandaVision on Disney+ now, but Wanda Maximoff can next be seen in 2022's Doctor Strange in the Multiverse of Madness and Monica Rambeau is confirmed to appear in Captain Marvel 2 also in 2022.
What do you think? Did you enjoy WandaVision? What are you looking forward to in the MCU? Let us know below!