'Spider-Man: No Way Home' Merch Leak May Reveal Peter's New Suit
There have been several instances in the past where Lego sets have revealed important movie details ahead of any other official glimpses. In this case, it has apparently happened for the upcoming film Spider-Man: No Way Home. As revealed in a new Lego set image, one can clearly see the Spider-Man Lego figure that's apparently wearing the same new suit that Tom Holland will sport for Spider-Man: No Way Home.
As you can see below, the new set was revealed on the official Lego website. It offers a look at not just Spider-Man in his new No Way Home suit, but also glimpses at MJ, Doctor Strange, and Wong. Of course, this set could differ from the events in the final film. But it's also worth noting that the artwork also shows off a live-action version of Holland's Spider-Man in the same suit as the Lego figure.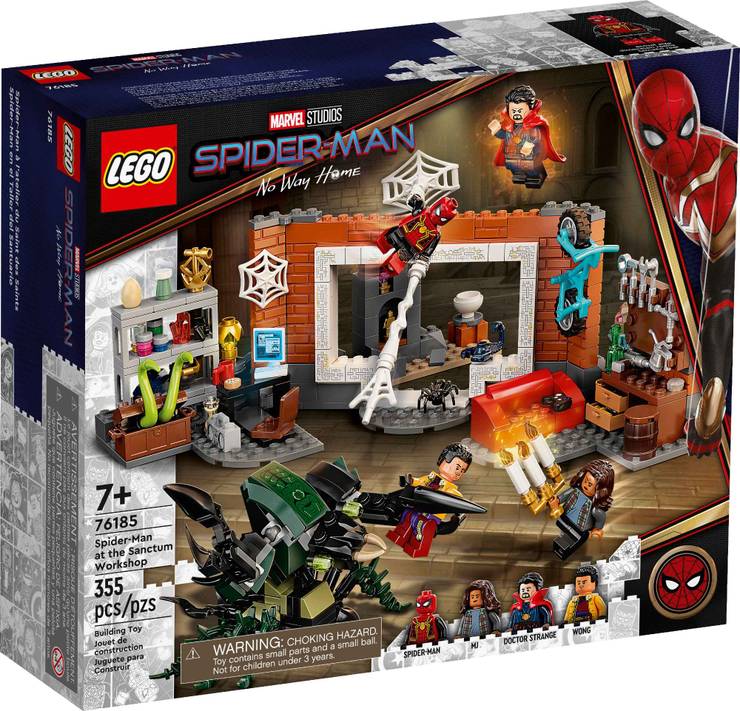 Some toys have also revealed the new suit – as well as a black and gold one:
Which of Spider-Man's new suits from 'No Way Home' do you prefer? pic.twitter.com/AtMj9vhQvF

— DiscussingFilm (@DiscussingFilm) July 2, 2021
Another look at Spider-Man's new suit in #SpiderManNoWayHome. pic.twitter.com/9DnjtXHhZM

— Spider-Man: No Way Home News (@spideysnews) July 1, 2021
When looking at the new Spider-Man suit, it appears to be a blend of Peter Parker's suits from both Spider-Man: Far From Home and the Iron Spider suit from Avengers: Infinity War. This is definitely an interesting addition to Peter Parker's various suits used throughout the MCU. Of course, we'll probably have to wait to see what kind of abilities this new suit can offer – especially assuming it has the same technological advantages as some of his past suits.
The new image also suggests that marketing might be occurring very soon, especially if the film is scheduled for a release this December. As such, we hopefully won't have much longer to wait before getting to see more official images or even the official trailer. So stay tuned to ScreenGeek for updates on those fronts as we have them.
Spider-Man: No Way Home was directed by Jon Watts from a script by Chris McKenna and Erik Sommers.
Tom Holland, Zendaya, Marisa Tomei, Benedict Cumberbatch, Jamie Foxx, Alfred Molina, Jacob Batalon, Tony Revolori, and Hannibal Buress are all attached to appear in Spider-Man: No Way Home.
The upcoming Marvel Cinematic Universe blockbuster Spider-Man: No Way Home is scheduled to hit theaters on December 17, 2021.