The Marvel Cinematic Universe will begin to truly crossover with the multiverse once Spider-Man: No Way Home hits theaters next month. The epic blockbuster sequel will bring in villains from both the original Spider-Man trilogy as well as the Amazing Spider-Man duology. Of course, with classic villains like Green Goblin and Doc Ock showing up, fans are left wondering if their superhero counterparts could show up as well. While it's been unconfirmed if Tobey Maguire or Andrew Garfield could show up in the new movie, there have been plenty of rumors and leaks suggesting they will. Now a promo tie-in for Spider-Man: No Way Home has been spotted with a brief look at the original Tobey Maguire Spider-Man costume.
As you can see below, Twitter user @Dominic kravitz noticed that the Tobey Maguire Spider-Man was just barely noticeable on a BarkBox promo item for Spider-Man: No Way Home. While most of the artwork focuses on Tom Holland's Spider-Man, there is a background clearly inspired by the Daily Bugle newspaper designs from the films.
And, upon closer inspection, a black-and-white glimpse of the Tobey Maguire Spider-Man is visible on the promo.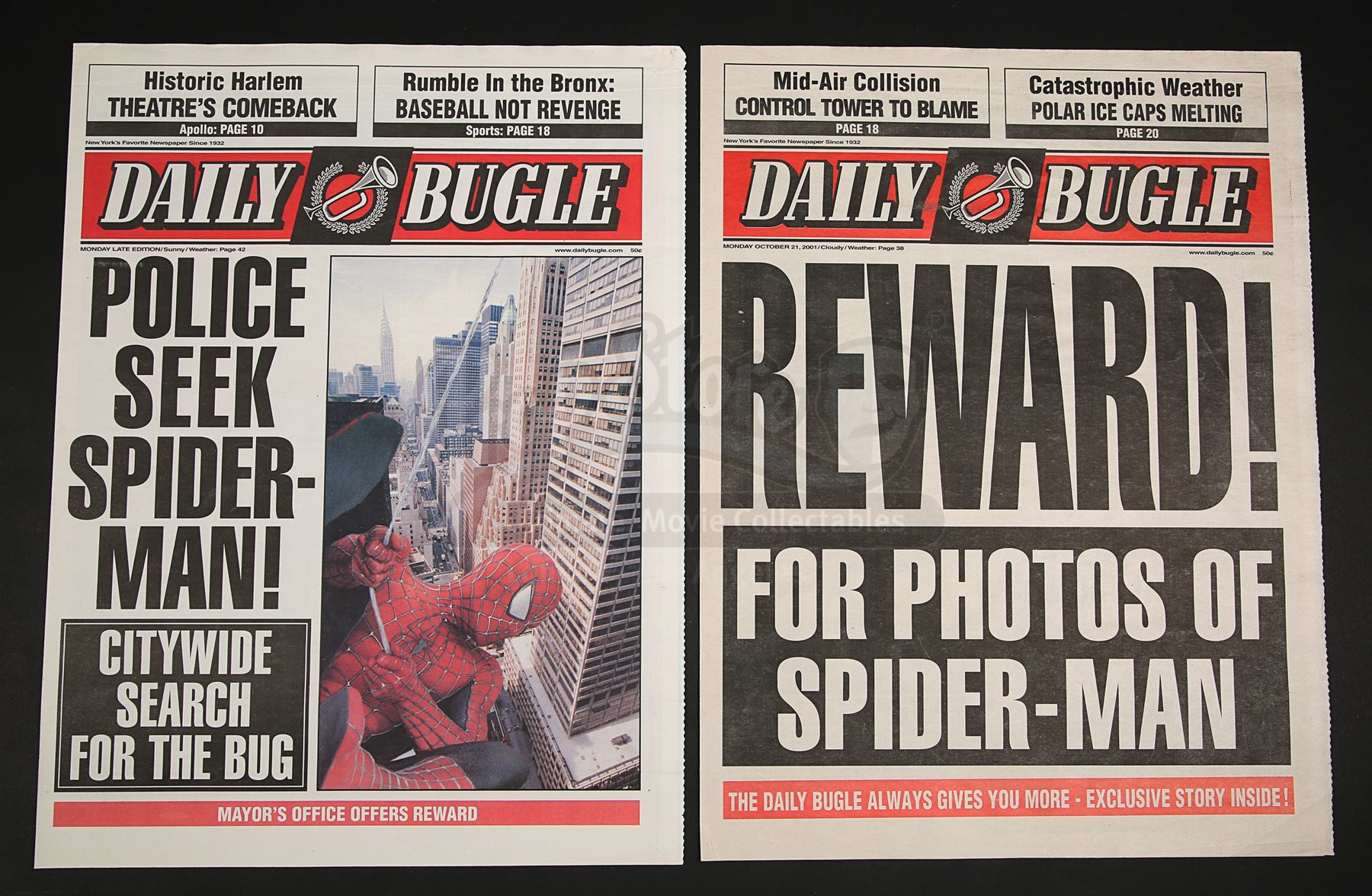 Here's a video of what I got in the bark box. Just in case you thought the image was fake. pic.twitter.com/D6WWrjYv36

— Dom (@Dominic_kravitz) November 25, 2021
While this still isn't a confirmation that Tobey Maguire will be appearing in the film, it's definitely clear that he's from the same universe as Doc Ock. As such, it may only be a matter of time before we see at least Tobey Maguire and possibly even Andrew Garfield make their way into Spider-Man: No Way Home or even further into the MCU.
The upcoming MCU film was directed by Jon Watts from a script by Chris McKenna and Erik Sommers.
Tom Holland, Zendaya, Marisa Tomei, Benedict Cumberbatch, Jamie Foxx, Alfred Molina, Jacob Batalon, Tony Revolori, and Hannibal Buress are all attached to appear.
Spider-Man: No Way Home is currently scheduled to hit theaters on December 17, 2021.