Now that The Book of Boba Fett has wrapped up its first season, fans can start getting excited for the next Star Wars project on the horizon. Specifically, the Obi-Wan Kenobi series with Ewan McGregor that will similarly be headed to Disney Plus. The new series has been in production for quite some time now, but the release date for Obi-Wan Kenobi has been revealed along with a brand-new poster.
As one can imagine, the series will take place in between the events of Revenge of the Sith and A New Hope, and follow Obi-Wan Kenobi while he lives on Tatooine. This is evident in the new poster, which shows Obi-Wan Kenobi standing in the desert in front of the planet's iconic twin suns. Ewan McGregor's appearance is shrouded by the shadows, but it's clear that he's much older than we last saw him in Revenge of the Sith. This should blend nicely with the character's transformation into the old hermit he becomes in the original trilogy.
As you can see below: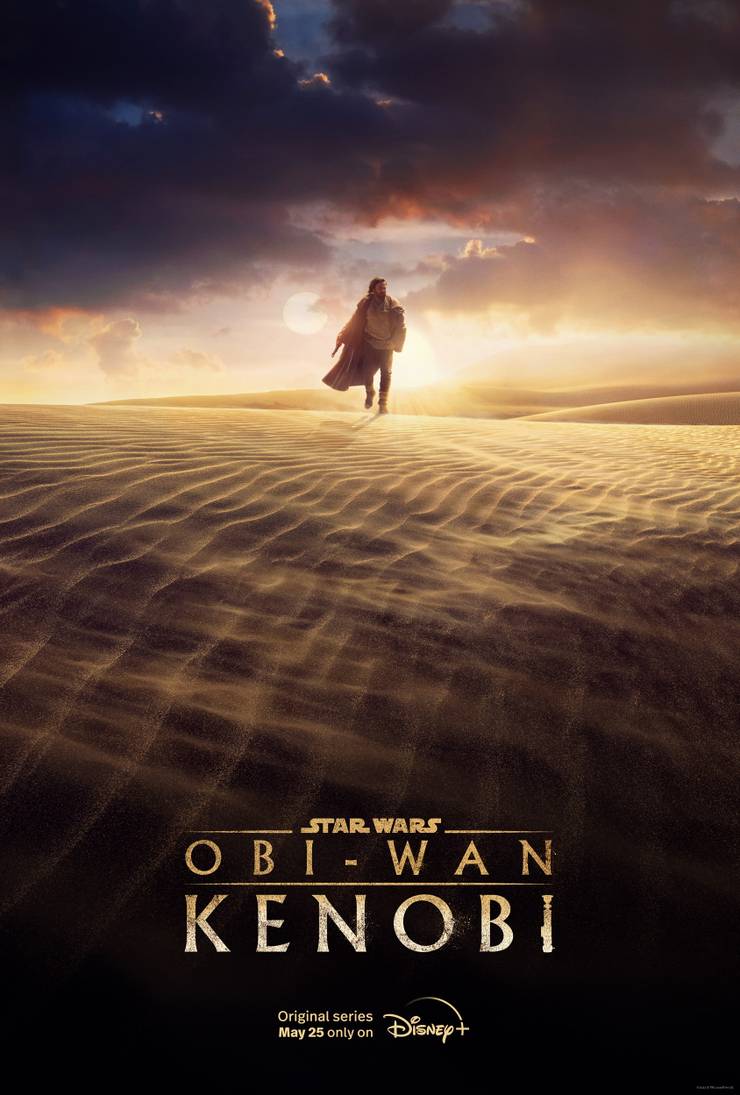 Unfortunately, there still aren't many other details revealed about the series. This includes the plot, which has yet to be confirmed. But we do know that aside from Ewan McGregor returning as the titular character, we'll also be getting some type of appearances from Hayden Christensen as Anakin Skywalker aka Darth Vader. It's a reunion that many fans never thought would be possible, so this upcoming Disney Plus Star Wars series should for sure be a special one for prequel trilogy fans.
Fans will be able to begin streaming the new Obi-Wan Kenobi series on May 25, 2022. As such, there will probably be plenty of other promotional items coming our way in the near future. Stay tuned to ScreenGeek for more updates on the project as we have them.