The DCEU is in a midst of a massive overhaul, and many fans are eager to know what the means for the franchise. For example, Ben Affleck's Batman has apparently been replaced by Michael Keaton's take on the character. With changes like that, it's difficult to know what might happen to characters like Henry Cavill's Superman. Many fans want to see Henry Cavill return as the character, while others think a new Superman is needed. As for Zack Snyder, he believes Henry Cavill is his Superman in the past, present, and most importantly – the future.
He revealed as much on Vero on June 12, which is considered Superman Day. The post was made with an accompanying photo of Zack Snyder standing beside Henry Cavill.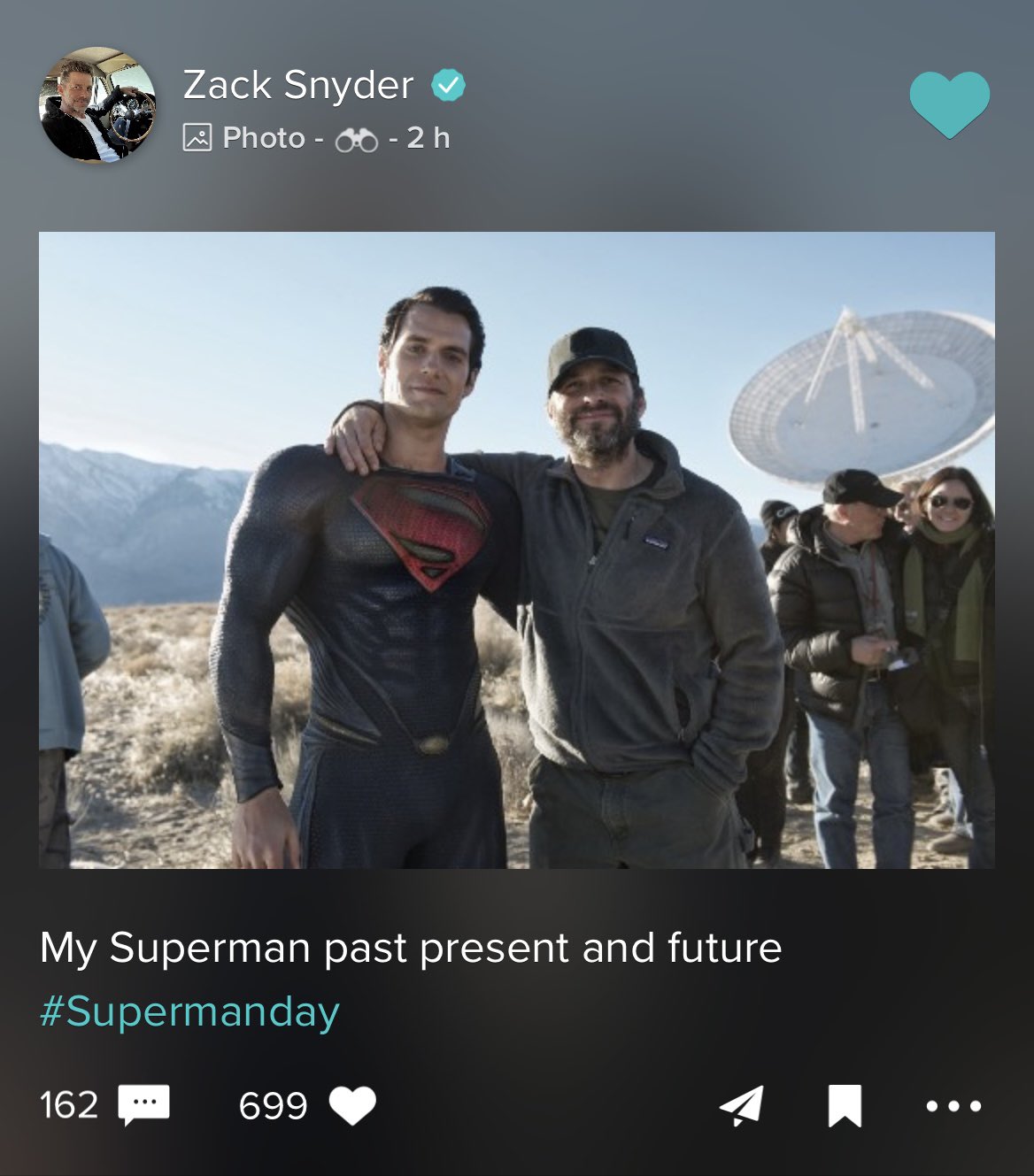 As he wrote in his caption:
"My Superman past, present and future #Supermanday"
Obviously, there are plenty of ways to interpret this post. And for fans that hope Henry Cavill will still make a comeback as Superman – it's easy to see which interpretation they'd choose. After all, the post could easily suggest that Henry Cavill will still be playing Superman in future DCEU installments yet to come. This would certainly make Zack Snyder fans quite happy to see his interpretation of the Man of Steel back on the big screen.
As for other interpretations, they're perhaps much less satisfying. For example, Zack Snyder could merely be saying Henry Cavill will always be his future Superman regardless of who they cast next. This could then mean that a major recast of the character is imminent. So that might not be the great news that fans eager for a Henry Cavill comeback would want to hear.
In any case, it's nice to see that Zack Snyder still acknowledges his time with the DCEU. And who knows what the future could bring? After all, no one certainly thought Michael Keaton would ever return as Batman, and now here we are.