After the release of Spider-Man: No Way Home surprised fans with so many exciting cameos, audiences were even more intrigued to see what Doctor Strange in the Multiverse of Madness would offer. While the Sam Raimi film ultimately did include some great cameos, there were other appearances that audiences expected which never occurred. For example, many fans thought that Deadpool would have made his MCU introduction via Doctor Strange 2. While that didn't quite happen, it appears there was originally a subtle cameo planned, and with Cable as well.
This information was revealed in the Marvel Studios: Assembled episode for Doctor Strange in the Multiverse of Madness. In particular, the episode took a moment to discuss the various worlds that Doctor Strange and America Chavez found themselves falling through.
It turns out that one of these worlds would have featured a number of posters including photos of Deadpool and Cable.
As you can see below via ComicBook: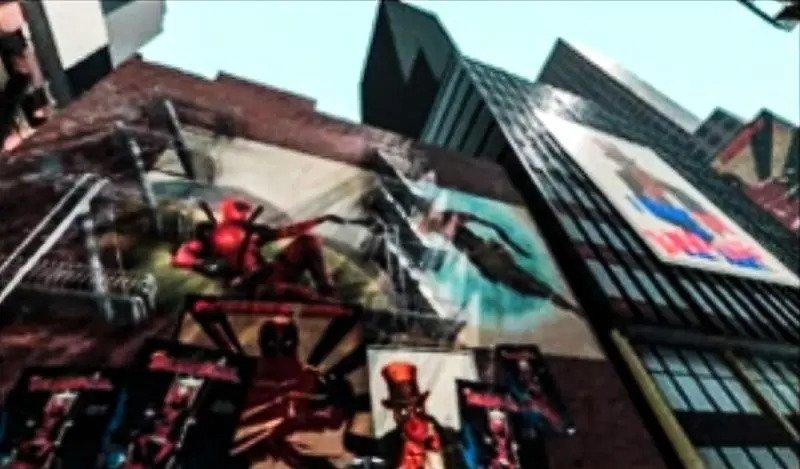 It's worth noting that the largest poster of the bunch was used as a promotional poster for Deadpool 2. In that artwork, Deadpool and Cable recreated Leonardo Da Vinci's famous painting, The Creation of Adam. As such, it's quite interesting to see that this Deadpool poster was almost used within Doctor Strange in the Multiverse of Madness – even if it would've just been for a moment. Ultimately, however, it looks like we'll see Deadpool introduced to the Marvel Cinematic Universe in another way. Whether that first appearance is in Deadpool 3 or a cameo in another project, however, remains to be seen.
Sam Raimi directed Doctor Strange 2, otherwise known as Doctor Strange in the Multiverse of Madness, from a screenplay written by Jade Bartlett and Michael Waldron. The film's cast includes Benedict Cumberbatch, Elizabeth Olsen, Benedict Wong, Rachel McAdams, Chiwetel Ejiofor, and Xochitl Gomez.
The incredibly-wacky Marvel Cinematic Universe film is currently available to stream on Disney Plus. Doctor Strange in the Multiverse of Madness will also soon be available on DVD, Blu-ray, and 4K UHD home video formats on July 26, 2022.