Death, taxes, and awards seasons are the three things that are guaranteed in life. Whichever you look forward to indicates what kind of person you are. Death? You might need to seek help. Taxes? You might need someone who knows the ins and outs of taxes. Awards? Well, you might be someone who at least enjoys your favorite film for being recognized and rewarded. That's where the Oscars come in.
The Academy Awards ceremony has its usual moments of shocking wins, snubs, and predictability. However, there has been a case or two when something happens so momentously at the Oscars that it trends on all social media sites for weeks – I'm looking at you, Chris Rock, and Will Smith.
Most entertainment websites share their list of expected winners, and ScreenGeek tends to do the same. However, we will go ahead and add who the Academy will probably choose for whatever stupid reason we're not privy to. Not everyone has 4-5 hours to kill during the Oscars, so we'll focus on the categories most likely discussed the following week.
Best Animated Feature – Marcel the Shell with Shoes On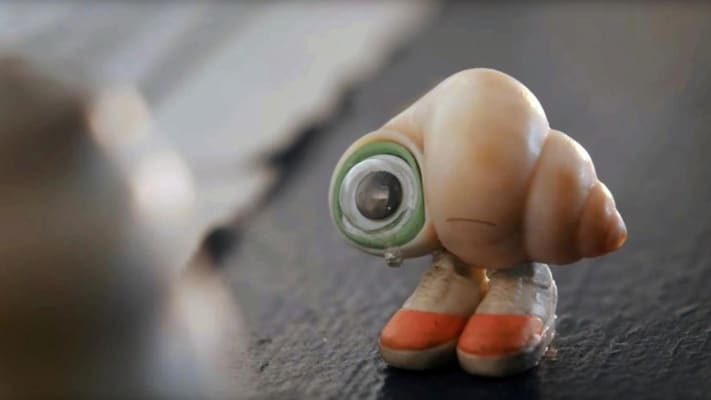 We had difficulty choosing between this and Guillermo del Toro's Pinocchio. Both cover different aspects of philosophy. Marcel the Shell with Shoes On held themes such as life and being a helpful piece of the universe's puzzle. Pinocchio discussed death, grief, and how to say goodbye to your loved ones. Both were exquisite in their own right and showcased animation's beauty as a well-respected art form.
Yet, Marcel the Shell with Shoes On beats Pinocchio – only by a hair. Marcel the Shell with Shoes On is a film perfect for today. The movie is something to look at and meditate on. It's a very uplifting story that doesn't run into cliché tropes for emotional beats. Consequently, the animation only amplifies it.
The Academy Will Probably Choose: Turning Red because, truthfully, it's a great movie on its own and a bit easier for the Academy to digest.
Best Adapted Screenplay – Glass Onion: A Knives Out Mystery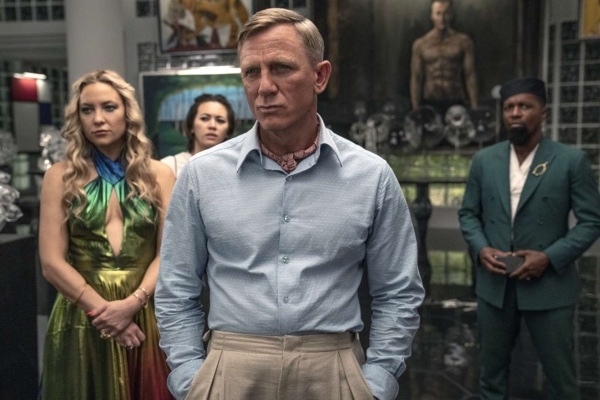 We're suckers for a good Rian Johnson script. The director has been creating movies that push the storytelling limit while having a blast. His neo-noir movie, Brick, is an excellent take on a detective story set in a high school with adult themes and none of the corniness. Star Wars: The Last Jedi elevated the Star Wars legacy to a new level and gave the franchise a well-deserved kick. Glass Onion: A Knives Out Mystery showcases why the director/writer is in high demand in filmmaking and deserves a win this year's Oscars.
The sequel to the wildly successful Knives Out brings back the "who has done it" genre that has been long dead. The storyline was fun, keeping audiences focused on what would happen next. In addition, the script is a complex display of excellent writing that warrants the movie for multiple rewatches.
The Academy Will Probably Choose: Women Talking or All Quiet on the Western Front because it wouldn't be the Oscars if some depressing s**t didn't win.
Best Original Screenplay – Everything Everywhere All at Once
There has been a ton of people talking about this movie since its release last year, and rightfully so. Everything Everywhere All at Once is an excellent example of original screenplay writing. The wild setting of multiple universes hopping with themes of parenting, generational difference, and an immigration story hit the mark repeatedly during the movie. You don't have to be of Asian descent to appreciate the film. All you have to be is someone with a heartbeat and the ability to open your mind to the film's underlying message.
The Academy Will Probably Choose: Tár. Most Academy members have become more diverse and continue to grow since the "Oscars So White" scandal hit. However, several Academy members still refuse to see different perspectives.
Best Supporting Actor – Ke Huy Quan / Everything Everywhere All at Once
Once again, the success of Everything Everywhere All at Once has been discussed since the film's release, including the cast. Ke Huy Quan hasn't acted in anything major since his days as a child actor; the man faced a severe challenge with the movie. His job was to exercise his acting skills to play the character Waymond Wang in multiple variations. Typically, a seasoned actor would be perfect for the role, but Quan has been able to put his heart into the position and come out on top.
There's a reason everyone is rooting for this guy, and it's not just because of his charm. Evidently, many have seen his role in Everything Everywhere All at Once as Oscar-worthy and that Quan is ready to become the great actor he's meant to be.
The Academy Will Probably Choose: Brendan Gleeson from The Banshees of Inisherin because he has an Irish accent.
Best Supporting Actress – Angela Bassett / Black Panther: Wakanda Forever
Angela Bassett's career has only improved over the years. She's been a significant player in Hollywood for decades and continues to grow in several genres. Consequently, she continues to do so in Marvel Studio's Black Panther: Wakanda Forever. One of the latest entries for Marvel Studios was a decent sequel that was overstuffed with a lot of setup for other projects. However, Tenoch Huerta as Namor was a great addition to the franchise, and Letitia Wright was a good fit as the new Black Panther.
Yet, Bassett stole the show. The role of Ramdona is one of the driving forces in these movies and utilizes her talent as an actress. Black Panther 2 showcases precisely why she was hired for the role. Her scenes in the beginning of the movie displayed the commanding power of her role, and the big speech in Act Two solidified that notion.
"I am Queen of the most powerful nation in the world! And my entire family is gone! Have I not given everything?" So just give her this Best Supporting Actress Award at the Oscars already.
The Academy Will Probably Choose: Jamie Lee Curtis in Everything Everywhere All at Once because the Academy thinks they owe her one.
Best Actor – Brendan Fraser / The Whale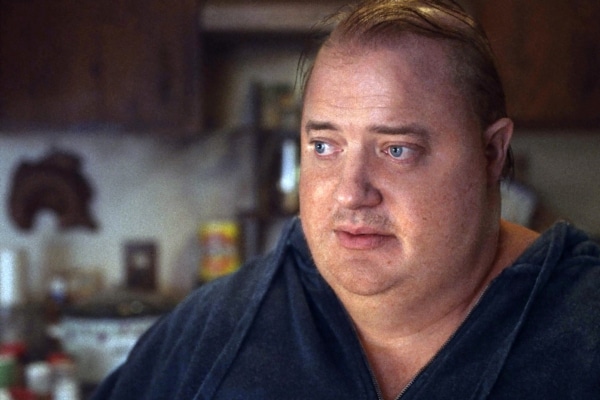 I'm sure you've heard about Brendan Fraser's comeback story – primarily because of this role. The Whale is an excellent story about regret and trying to make up for time lost, and Fraser was a perfect choice for the part. The actor conveyed a level of emotions and line delivery that the film needed. Also, there are plenty of moments when Fraser had to direct the story to one of the underlying messages of hope and giving people a second chance.
I'm not afraid to admit that his performance connected me emotionally to the character; many people feel the same way.
The Academy Will Probably Choose: Austin Butler in Elvis because they seem to like giving Oscars to people who do the best impersonation.
Best Actress – Michelle Yeoh / Everything Everywhere All at Once
Michelle Yeoh is an actress who has only improved over time. Anyone who has been into Asian cinema has seen the star power Michell Yeoh has. Mass audiences in America finally saw the importance of Yeoh to cinema in Crouching Tiger Hidden Dragon and Crazy Rich Asians. Now, her acting in Everything Everywhere All at Once only elevated that.
Like Key Huy Quan, Yeoh had the difficult task of playing multiple roles and keeping the character's heart alive. However, the actress's decades-long experience culminated in a part that hits on many relatable levels.
The Academy Will Probably Choose: To Lesiles's star Andrea Riseborough at the Oscars for Best Actress. Primarily because the Academy will feel obligated to give into the "grassroots" campaign. However, the actress should've had the Best Actress nomination for her role in Possessor.
Best Director – Daniel Kwan and Daniel Scheinert / Everything Everywhere All at Once
I'm a massive advocate for directors to push the limits of filmmaking. Directors should be rewarded for bringing the art to new heights. The Daniels do so with their movie Everything Everywhere All at Once. Honestly, this movie could've failed so many times if mishandled. Instead, The Daniels directed an engaging story that deserves multiple rewatches, not only for the easter eggs but to admire the beauty of the movie.
The Academy Will Probably Choose: Martin McDonagh for The Banshees of Inisherin because the old guard repeatedly likes the same story in the same depressing setting.
Best Picture – Everything Everywhere All at Once
We know that some of these categories are related to The Daniels-directed film, but rightfully so. Everything Everywhere All at Once is an excellent film that surprised everyone and continues to be the highlight of cinema in 2022. The story is easily relevant, the acting is superb, and the visuals are fantastic. The Daniels were firing on all cylinders and should be rewarded for their skills in directing and writing. These guys will have a long and prosperous career in Hollywood and deserve it.
The Academy Will Probably Choose: Elvis for Best Picture at the Oscars because sometimes they like to pick crap just to piss people off.
The Oscars can sometimes be unpredictable, but periodically the Academy rewards the right films. It's anyone's guess who will win, including this site. We tend to consider the nominated movies we've seen and how they measure up in filmmaking. Other times, we'll take a dart to a wall of names and titles and choose from there.
Still, the Oscars are worth watching if you're a fan of the art of cinema or just need something to play in the background while you fold laundry. You never know if another slapping-level incident might come along and rock in the entertainment world.