The Scream franchise has followed an almost formulaic path. The films feature several teenagers or young adults with various personalities hunted by a masked killer called Ghostface. Consequently, revealing Ghostface and convoluted motives related to the characters has worked all this time. Not only in other horror films and franchises but also, in theory, Scooby-Doo, Where Are You!
These movies are sometimes exciting because not every main character is safe from harm or potentially killed off. Minus the graphic nature of Scream, the core cast's personalities, antagonist(s) reveal, and motives are something we've seen repeatedly in the show. The creative team behind the Scream franchise may not have intentionally followed this pattern, but there are striking similarities.
The Mystery Incorporated members' traits follow a variety of descriptions. For example, Velma is the most curious of the bunches, someone who is better equipped to deduce the clues and is the least likely to die. On the other hand, Daphne can figure out the mystery but not as quickly as Velma. The character can be insightful; however, Daphne's characteristics are of someone superficial throughout the mystery. Whereas Fred's detective skills are something to be desired, though he does add something to the table, but has some false sense of bravery.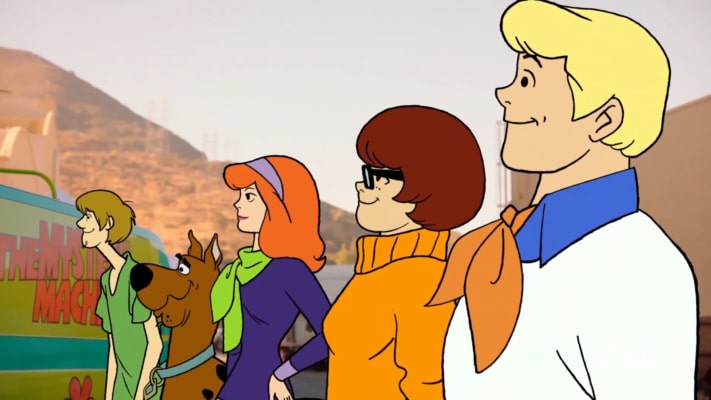 Scooby-Doo's personality features are comedic, observance of the case, and intense awareness of danger around the corner. Shaggy actions are constantly "slipping on a banana peel" and usually the last one to catch up. Though these are the core group members, there are times when extra help from part-time associates is needed.
Scooby-Dum is by far the dumbest and has constantly been the bunt of most jokes; he adds little to the story, holds no substance, and is almost forgettable. Yet, one member of Mystery Incorporated is the most unlikable. Scrappy arrogance knows no bounds and uses brute force that benefits no one. The pup will run into a dark room with no plan and that horrid catchphrase "Puppy Power!" Lastly, the antagonist of Scooby-Doo, Where Are You!, continually devises an elaborate ruse.
This usually culminates in a shocking villain and henchmen reveal. The parallels between the two franchises continue as the antagonists share little to no likeness mentioned. As with every new Scream movie, personality traits shift slightly. In addition, these attributes cause the theory to adapt to each movies' unique setting to better align with the overarching plot.
Scream (1996)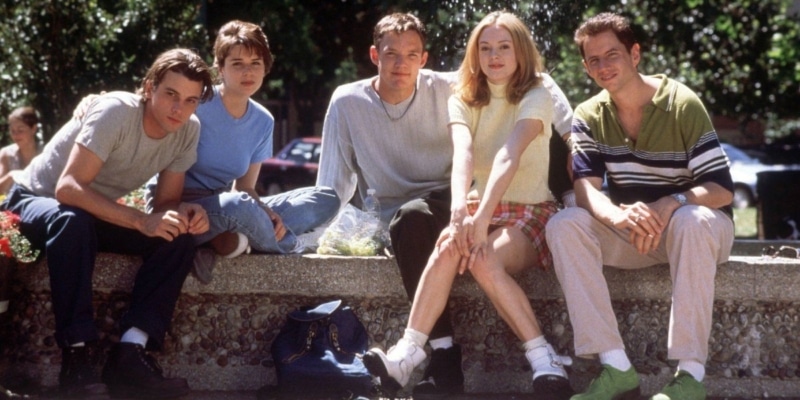 Sidney Prescott (Neve Campbell) fits the Velma role from the jump. She takes the initiative to solve the mystery with no arrogance, search for fame, or obsession. Gale Weathers (Courteney Cox) fits as Daphne, with her character primarily having superficial quirks of fame but is close behind Sidney. The search for the "big story" is evidence of that. Finally, Dewey Riley (David Arquette)'s can be arrogant but makes observations that impact the case, like Fred.
Tatum Riley's (Rose McGowan) obliviousness is comedic – even when she's killed via the doggy garage door. On the other hand, Randy Meeks (Jamie Kennedy) fits the bill of Scooby-Doo. He's alert to the dangers and adds information to solve the mystery. Billy Loomis (Skeet Ulrich) leads this murderous scheme because of his overthought plan for Sidney and even brings along Stu Macher (Matthew Lillard) as his henchman.
Side Note: For Scream 2-4, Sidney, Dewey, and Gale will fit the bill as they were in the first installment.
Scream 2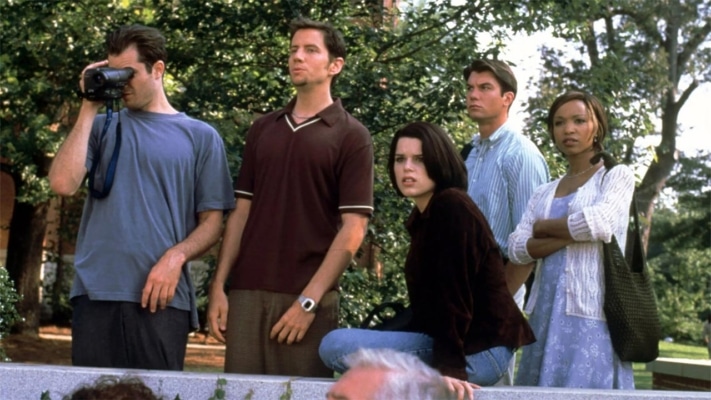 The cast is primarily new this time, and the personalities shift to these characters, with Randy's qualities matching with a different member of Mystery Incorporated. Meeks has now been demoted to Shaggy for comical relief and the inability to take manners seriously. The character Derek Feldman (Jerry O'Connell) aligns more with Scrappy because of his high level of self-importance, a knight in shining armor trait, and the need for brute force to solve the mystery.
Cici Cooper (Sarah Michelle Gellar) fits the model of Scooby-Dum. Unfortunately, Cooper adds almost nothing to the sequel, and the death is forgettable enough for the surviving characters to neglect. In opposition, Hallie McDaniel (Elise Neal) holds the position of Scooby-Doo. Her character has proven to be aware of the severity of her surroundings, i.e., the car crash scene in Act II, and has cognizance in solving the case. Lastly, the killers are Debbie Salt/Mrs. Loomis (Laurie Metcalf), with her contradicting reasons to kill Sidney, and Mickey Altieri (Timothy Olyphant) as the henchman.
Scream 3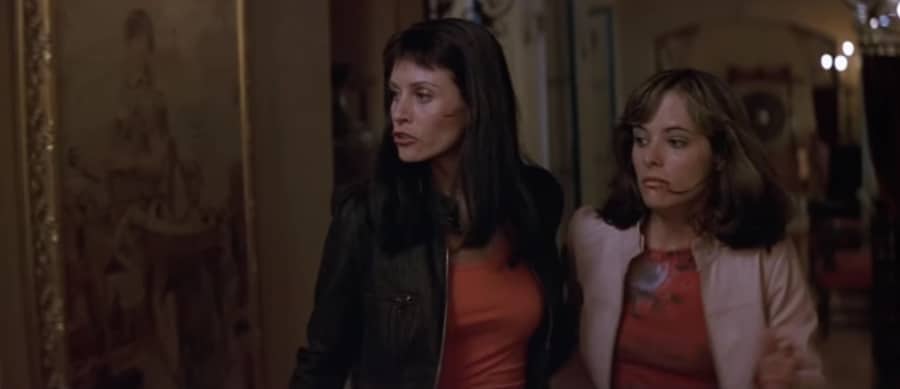 The movie becomes meta with the introduction of the film Stab, which is based on the events of Scream (1996). However, the core members still share the trademarks of several Mystery Incorporated members. Tom Prinze (Matt Keeslar) is Shaggy for Scream 3. The character has little insight into solving the mystery and is blown up due to a gas link in the movie – the equivalent of "slipping on a banana peel."
Scooby-Dum makes a guest appearance in the film as Angelina Tyler (Emily Mortimer) because of her dumbfounded nature and lack of value towards the mystery. Jennifer Jolie (Parker Posey) plays the role of Gale Weathers in Stab, but Jolie's personality also matches Scrappy. Her Weathers is turned to an 11 and ignores most signs of risk due to her overconfidence.
On the other hand, Tyson is more like Scooby-Doo in the film because he has a sharp sense of staying alive but still has some comedy elements in Scream 3. This time around, no henchman is needed. Instead, Roman Bridger (Scott Foley) has more of an upper hand over the core group. He uses John Milton's (Lance Henriksen) mansion as a "kill box" where he controls the situation more than the previous Ghostfaces.
Scream 4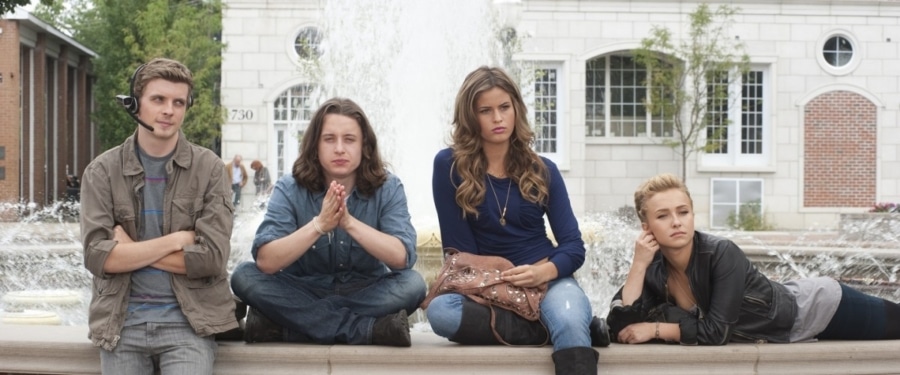 The new cast of survivors shifts the theory slightly, with Sidney, Dewey, and Gale still with their previous Mystery Incorporated personalities. Olivia Morris's (Marielle Jaffe) death is comical and comparable to Shaggy's tomfoolery. Kirby Reed's (Hayden Panettiere) instinctive sense in surviving multiple one-on-one attacks from Ghostface aligns her with Scooby-Doo – allowing her to make it to the third act. Finally, Trevor Sheldon's (Nico Tortorella) bullheadedness and lack of one's safety is akin to Scrappy-Doo.
Robbie Mercer's (Eric Knudsen) reckless actions and lack of depth are similar traits to Scooby-Dum – the character is another case of being forgettable. Finally, Jill Roberts's (Emma Roberts) plan to become the new "Sidney" is once again an example of the main villain having an overcomplex plan and being unequipped for the task even with henchman Charlie Walker (Rory Culkin).
Scream 5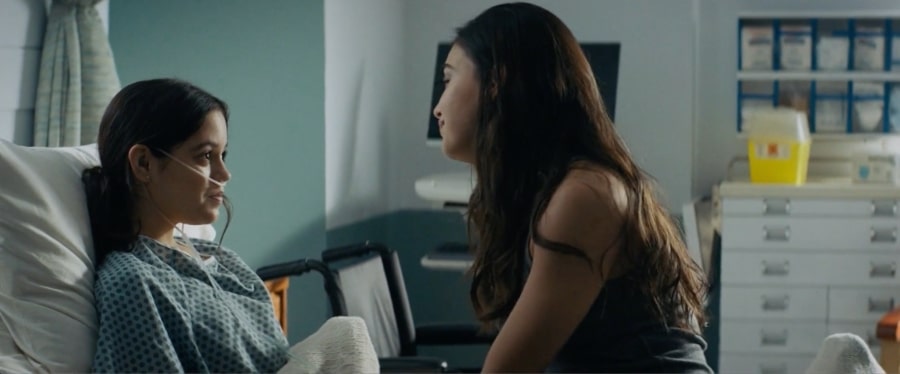 The fifth movie takes a new turn regulating Sidney, Dewy, and Gale as "Legacy Characters" with more chances of being killed off, causing my theory to shift again. Sam Carpenter (Melissa Barrera) is given the role of Velma because of her command to solve the Ghostface killings. Sam's sister, Tara Carpenter (Jenna Ortega), shares analogous attributes to Scooby-Doo because of her heightened awareness of survival after her first attack and aiding Sam's mission. Finally, the Shaggy archetype is found in Wes Hicks (Dylan Minnette), with his death scene shot with a twinge of dark humor and an unmindful personality.
Mindy Martin (Jasmin S. Brown) is the Daphne standard because her level of perception is effective in helping Sam. However, Mindy's superficial baseline doesn't allow her to grasp the severity of the murders fully. Chad Meeks-Martin (Mason Gooding) and Liv McKenzie (Sonia Ammar) occupy the distinction of Fred and Scooby-Dum, respectively. Chad has a case of false bravery but does contribute to the cause. Liv, on the hand, is ultimately a wasted character that turns into fodder.
The murderers are as follows. Amber Freeman (Mikey Madison) is the mastermind in Scream 5, and Richie Kirsch (Jack Quaid) is her henchman to copycat Billy Loomis's intricate plan.
R.I.P Dewey Riley. You had a good run.
Scream 6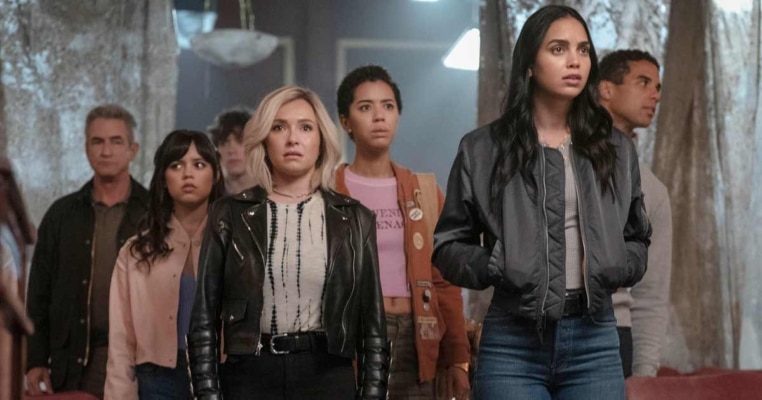 The latest installment brings back Legacy characters such as Kirby Reed and Gale Weathers, but they are secondary. The core cast from Scream 5 returns with their idiosyncrasies shuffled around. Sam still fits the Velma role, while Tara has been promoted to the Daphne ranks her assist to Sam. Mindy superficial nature is reserved and replaced with more instinct for survival. However, her partner Anika Kayoko (Devyn Nekoda) becomes the latest Shaggy because her death is like "slipping on a banana peel."
Chad hasn't learned much from Scream 5, but his "Fred" false sense of bravery comes in handy when he sacrifices himself when attacked by multiple Ghostfaces. What makes this Scream unique is there are not one but two henchmen. However, it's not heard of in the Scooby-Doo franchise and makes Wayne Bailey (Dermot Mulroney), Ethan Landry (Jack Champion), and Quinn Bailey (Liana Liberato) vengeful plan absurd.
Scream 7 has yet to be officially announced, but the success of Scream 6 makes it inevitable. The franchise has used the same formula repeatedly with varying profits and has a strong notion of "if it ain't broke, don't fix." So my theory can map out the reveal when the next Scream film is released. So keep a critical eye open while watching great kills on the big screen.