Avril Lavigne treated fans to a variety of photos on her Instagram account. This includes one particularly spicy pic where Lavigne decided to pose with her G-String thong on display.
The Instagram post, which was shared to show her "Lyfe Lately," as depicted in the caption, also features Lavigne with Tyga. Reports have been circulating that the two are in a relationship, and if these new photos are any indication, then they should certainly add fuel to the fire.
For those eager for the more "cheeky" post shared by Lavigne, however, they will be quick to skip to the second photo of the bunch. It's there that Lavigne can be seen posing for the camera, with her G-String thong in view and a wine glass in hand.
Lavigne's followers shared some of the below comments:
"She doesn't age I swear…"
"Thank you so much for the tour Avril, seen you on the 9th in London. You were amazing! Hope you come back soon ❤️🔥"
"literal legend"
"YOU ARE SO SLAY"
"This Era was crazy !! Can't wait to see you for the next tour !! 🔥🔥 Love you ❤️❤️❤️"
Here's the complete post with the photos shared by Avril Lavigne: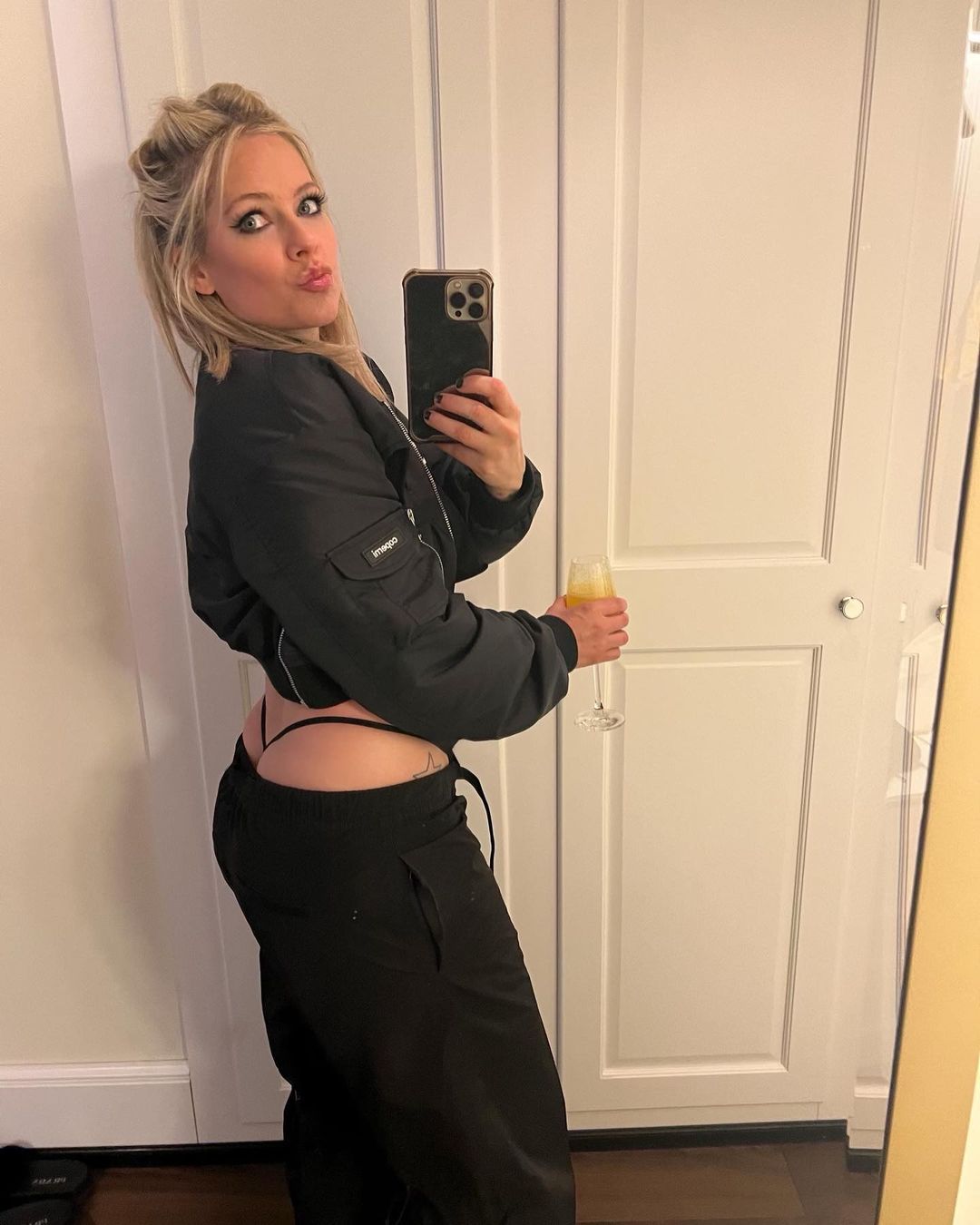 View this post on Instagram
Of course, Lavigne faced some backlash in the comments over her appearance, but that didn't stop other fans from defending the beloved musician. It's clear that Avril Lavigne is going to be herself whether others like it or not. And for those who've followed Lavigne since her early career, it's certainly the most obvious path for her to take. The post currently has more than 854,000 likes as of this writing.
Stay tuned to ScreenGeek for any additional Avril Lavigne updates and news on other trendy social media posts as we have them. For now, it looks like she's certainly having fun with life while also doing what she can to spend time with Tyga.