Frank Castle is often recognized as Marvel's Punisher. He's become infamous for his brand of punishment in an effort to serve justice. And, after Marvel's wildly different take on Frank Castle, it looks like they'll be introducing a new Punisher altogether.
As revealed at this year's San Diego Comic-Con, Marvel has a new Punisher series in the works. The series will also introduce a different character as the titular character as opposed to Castle's iconic version. It looks like we can expect Joe Garrison to become the next Punisher.
Joe Garrison will take over the mantle for a new comic book series from writer David Pepose and artist Dave Wachter. The series will also feature covers fro
m artist Rod Reis. Of course, fans are perhaps most interested in how different the series will be. Fortunately, Pepose assures fans that the character's unique style will remain intact.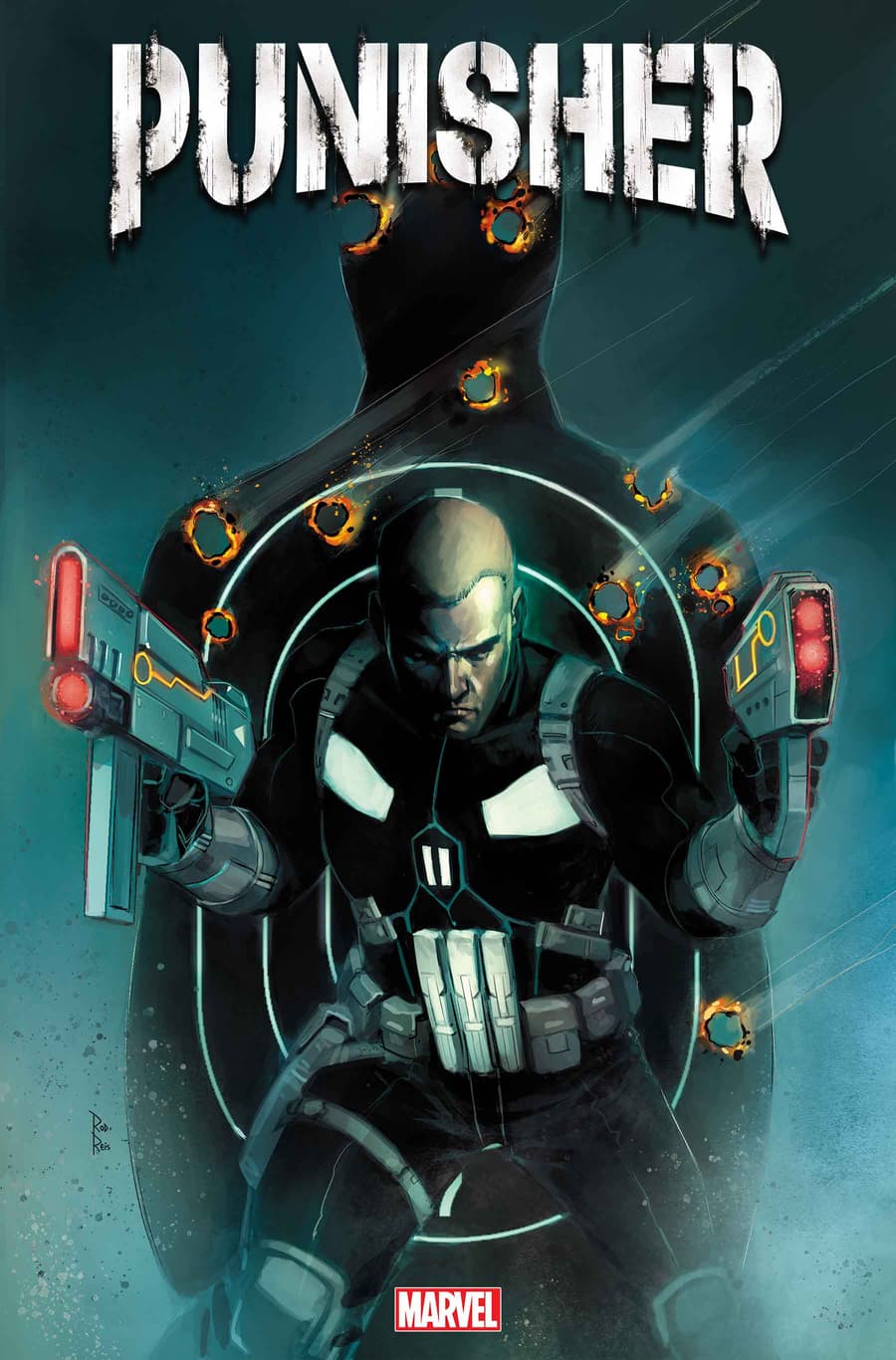 Here's what Pepose shared:
"The man might be different, but the punishment remains the same," said Pepose. "I wanted to introduce the Danny Ketch to Frank's Johnny Blaze."
Pepose adds that the series will be for fans both old and new:
"I asked myself 'How do we build a bigger table? And how do we invite as many readers as possible?' For existing fans of the Punisher and for new fans, this is a story that's not going to sacrifice any of the attitude, any of the action, and we are not letting the pedal off the metal."
Here's what we know about the story for this new comic book run:
"In this action-packed new PUNISHER saga, Frank Castle has disappeared, but evil will always need to be punished. With all-new threats rising to claim innocent victims, criminals will need to beware of a dangerous vigilante hunting them from the shadows. Enter a new Punisher: retired S.H.I.E.L.D. black ops agent Joe Garrison. But what brings him back into action? What put Joe Garrison on his path of vengeance? And when the smoke clears, will he even make it out alive?"
Fans will be able to pick up the first issue of the series on November 8, 2023. Stay tuned to ScreenGeek for any additional Marvel and comic book updates as we have them. For now, this is an exciting time for Punisher fans, and we'll have to see how Joe Garrison fits the role following Frank Castle's own iconic run.