News
HELLCAT To Appear On Season 2 of Marvel's Jessica Jones?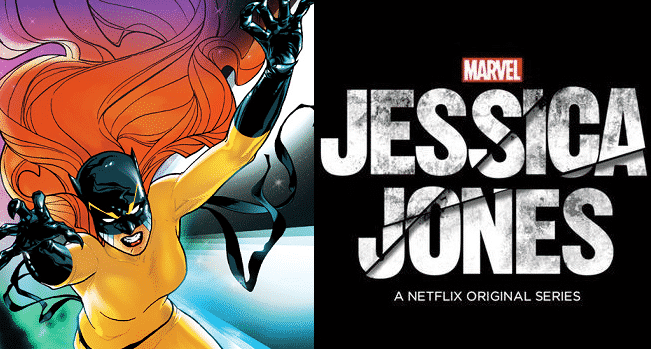 When Jessica Jones premiered on Netlfix last November, people were immediately captivated by its mature storytelling and unflinching look at issues that have previously been unexplored in a mainstream comic book movie.  However, it being a piece in the giant cinematic puzzle that is the Marvel Cinematic Universe, people instantly examined every side character and wondered what they meant to the bigger picture.
One such character was Trish Walker, played by Rachel Taylor.  In the comic books, Jessica Jones' best friend eventually becomes Hellcat. and it would seem that Taylor is eager and ready to suit up for the part in the future.
Speaking to Comic Book Resources News, Taylor had this to say regarding her potential future as the feline-inspired hero:
"She declares it in the show. Jessica says, "What else could you possibly want Trish?" And Trish says, "Well, to save the world, of course." Which is kind of a very unusual thing for a character to say."
While not outright dropping Hellcat's name, it's easy to assume that this is where Trish Walker is headed.
Taylor went on to talk a bit about the magnitude of being a part of the ever expanding Marvel Cinematic Universe, and if we'll ever see Trish in another show, or on the big screen:
"I mean, I don't know if that's going to happen, but I'm incredible humbled to be a part of the Marvel Universe at all. They have such a great history as well of really taking a risk on actors. They pick people that they want and they just kind of go and do it."
Last month, Netflix's Jessica Jones was renewed for a second season, with a return date TBD.
Would you like to see Hellcat? Sound off below!