New Daredevil Poster Reveals Costumes For THE PUNISHER and ELEKTRA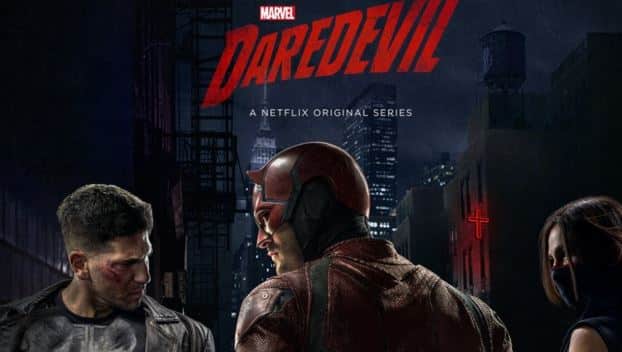 As we desperately crawl towards the release of Daredevil's second season on Netflix, we reach out, thirsty for but a taste of any new information.  Well, today's thirst quenching drink of water comes in the form of some billboards that have popped up around Toronto.
An photo popped up on Imgur, showing a trio of billboards for the Netflix series' second season.  We get a good look at Daredevil's new digs, along with an even better and fresher look at Frank Castle aka The Punisher, as well as Elektra aka not Jennifer Garner.  The billboard also confirms the rumor that at some point during the season, Castle will don his iconic skull shirt and also have coiffed hair.
Shortly after the billboard surfaced, an official poster was released:
Here's a closer look at what most of you were wondering about:





Source: Imgur
All 13 episodes of Daredevil Season 2 will premiere on Netflix on March 18th.