Star of Captain America: Civil War Says The Film is "Heartbreaking"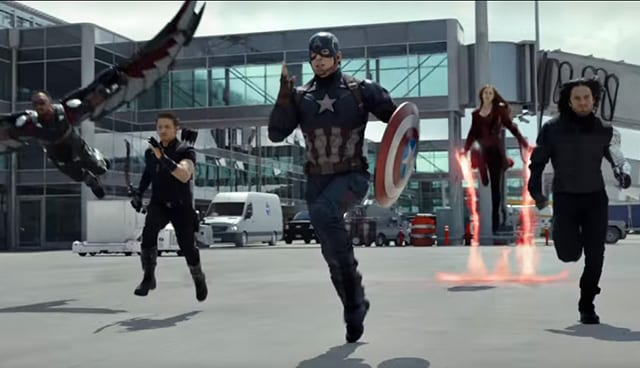 There's no doubt that people are expecting a different kind of movie with Captain America: Civil War.  After years of watching these characters fight side by side, we are about to seem go at it face to face.  We are meant to choose sides, both emotionally and through social media (#TeapCap all the way, I won't hear anything else).
Sebastian Stan stars in the movie as Bucky, AKA The Winter Soldier.  Captain America's allegiance to his old friend seems to be the crux of he and Tony Stark's falling out.  Stan recently sat down with Entertainment Tonight and talked about the emotional charge he hopes the movie brings:
"I think it's going to be an epic experience for people, I'm very excited for people to hear and see what side everybody ends up on, 'cause it gets a little heartbreaking."
The buzz is that Civil War is a game changer for the Marvel Cinematic Universe, and there will be massive consequences from the conflict, leading some to believe that major players are on their way out in a body bag.  Could this be the heartbreaking stuff Stan is speaking of?  Or is it more ethereal, like the heartbreak of a friend telling his friend that he has to help the other friend because "he's my friend", and the second friend looks sad and say "so was I" and then they all start wailing on each other?  Phew, I'm getting all misty just thinking about it.
Captain America: Civil War open May 6th.