News
Disturbing New Details Surface About Jared Leto's On Set Behavior As THE JOKER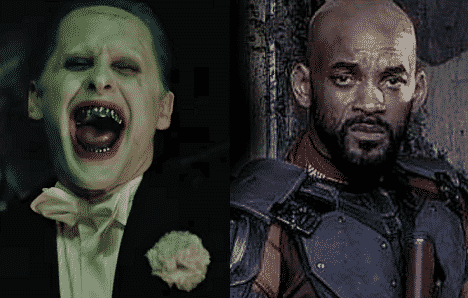 Years ago it was said that Heath Ledger pulled off the role of The Joker so well because of how deeply he immersed himself into the character. At one point, Ledger and his clown prince of crime counterpart were one and the same, so different between the character and the actor. Now, it seems as if Jared Leto has adopted the same strategy while filming his debut as The Joker in this summer's upcoming Suicide Squad.
During the actual filming of Suicide Squad, it was said that Leto really got into the part. He was known to play jokes on fellow cast members, and now it's been revealed that he also has a history of sending strange gifts. Along with a previously reported pig corpse that Leto allegedly gifted cast members with last year, he also apparently gave them "adult objects" like anal beads and used condoms (not sure who used them…). While talking to E! News, Leto elaborated why he sent his fellow cast members the crazy gifts that he did:
"I did a lot of things to create a dynamic, to create an element of surprise, of spontaneity, and to really break down any kind of walls that may be there. The Joker is somebody who doesn't really respect things like personal space or boundaries."
Although I don't recall The Joker ever sending Batman a dildo, this twist on Leto's version actually seems fitting after everything we've seen and heard of his character up until now. Will Smith, who will be playing the sharp-shooter Deadshot, confirms Leto's statements:
"Jared went full Joker. The rule, generally, is never go full Joker, but he really set the tone. He wasn't playing with it, he was dead serious. As an actor, he was going in… he really jarred [us],"
Margot Robbie, who plays Harley Quinn, also adds:
"I can't even begin to tell you the things I got [from Jared]. By that point, I feel like I knew The Joker a bit, so it wasn't as alarming, but yeah, there were many instances where I didn't know what to expect from Jared."
Lastly, Adewale Akinnuoye-Agbaje, who is playing Killer Croc let it be known that he didn't like the gifts either, but not because of what the gifts were:
"If you're going to have that kind of party, at least invite The Croc. Don't send me your dirty leftovers, that just isn't right… You see why he ain't part of The Squad, right? That's just downright selfish."
Do you think Leto's dedication to his character is impressive, or just plain weird? Comment below!
Source: E! News