Film & Television
BLADE, GHOST RIDER And MOON KNIGHT Being Lined Up For Netflix Shows?
It seems as though there are certain channels that comic book shows find success on. For DC, it seems to be CW. Smallville ran for ten seasons on the network, starting way back when it was called the WB. Now, a new generation has come along in the form of Arrow. From there, it has churned out The Flash and Legends of Tomorrow. Vixen is on CW's sister station, in the form of an app, called CW Seed. Now, DC's other shows, whom are not getting their nutrients from their home network, are migrating over to mother CW. Constantine was canceled on NBC. Though, Matt Ryan's title character has found his way as a guest spot on Arrow. CBS didn't want Supergirl, evidently, so now season two will move over to CW. But it looks like Gotham is doing just fine on Fox.
The latest rumor suggests that shows Blade, Ghost Rider and Moon Knight are next in line for Netflix(although I will point out that we initially reported Moon Knight being planned back in September) but offers little to no information:
Blade, Moon Knight and Ghost Rider are being lined-up for Netflix shows.
With Marvel, it's not really a network, but a streaming service. Netflix has housed the ever-popular Daredevil, and his teammates that will assemble into The Defenders. The first show in this MCU, Agents of SHIELD, has played out three seasons so far on ABC. It has tried the same magic that Arrow succeeds at in the form of spin-offs, but falls short. Agent Carter was kind of a spin-off of SHIELD, as Hayley Atwell's title character guest-starred on the show a few times to set up her own. But really, she's a spin-off from the movie, Captain America: The First Avenger. When her Marvel One-Shot, on the Iron Man 3 Blu-Ray, brought her much clamor, it was time to give her her own show. But now, after two disappointing seasons, Agent Carter is canceled. And fans want her moved to Netflix.
SHIELD's actual spin-off, Marvel's Most Wanted, didn't even get a chance. Bobbi and Hunter were written off the show, so they could move to their own. Will they come back, when Coulson and the gang realize they've shipped them out into a black hole? I don't know, but I do know that I'm very frustrated with this. They didn't have a chance. I mean, come on, Oded Fehr might have been playing Kraven the Hunter. Kraven the Hunter, guys!
It looks like Damage Control is ABC's last hope. Yeah, yeah, they still have SHIELD. But Netlfix is where it's at. So we won't get anymore Agent Carter. We're not getting anymore Mockingbird. And if we get Kraven, he'll probably be several Spidey-sequels in, where Fehr will be too old to play him. But on Netflix, Daredevil and Jessica Jones continue to thrive. Luke Cage and Iron Fist are coming soon. Now there's talk of more Netflix shows with Punisher, Hawkeye, Blade, Moon Knight, and Ghost Rider.
If Hawkeye becomes a thing, maybe we'll see Bobbi and Hunter move over there. I always thought that Hawkeye should make appearances on Marvel's Most Wanted, since he and Bobbi, a.k.a. Mockingbird, get married in the comics.
Punisher stole the show from Daredevil. Jon Bernthal, who was a fan favorite on The Walking Dead, blew the previous Punishers out of the water.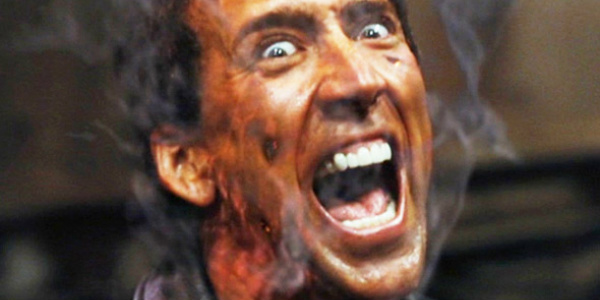 Ghost Rider was brought to life by Nicolas Cage in two very disappointing movies.
Blade started the Marvel movie boom. The third installment, Blade: Trinity, may not have done so well, but it paved the road for Deadpool. When Ryan Reynolds played the very minor Marvel character, Hannibal King, he was made aware of the Marvel hero (or anti-hero) whom was a little more well-known. From there, Reynolds made it his destiny to breath life into the merc with a mouth – no matter how many tries it took.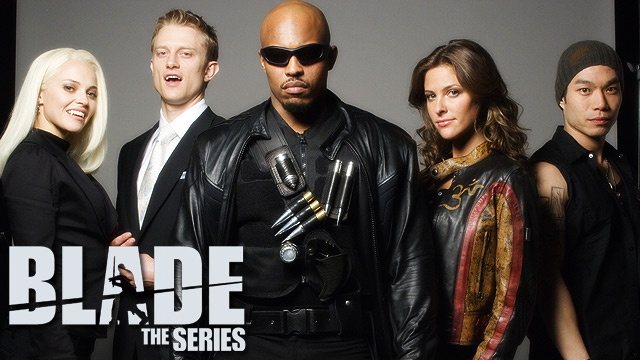 Eventually, Blade was made into a TV show. He was recast from Wesley Snipes, to rapper, Sticky Fingaz. The show didn't last very long, but if it had, there were plans to have its spin-off. In the pilot episode, Marc Spector was mentioned as an expert on werewolves. For those unfamiliar, Marc Spector is one of the identities of sociopath, Moon Knight.
If Punisher got a second chance (or a third, fourth, fifth, whatever) then what about these others? With the Marvel Cinematic Universe ever-expanding, then there's need for these fan-favorite characters. And to better server these protectors of the streets, they need gritty, serial adventures. Forget the family-friendly ABC. They don't want Marvel, anyway. Netflix loves you. And we fanboys love Netflix. Why? Daredevil — that's why? He was another who was offered a second chance – and nailed it!
Source: CosmicBookNews